Mar 03, 2020 am ET
Romero Vergara: The Reigning King Of Maquillage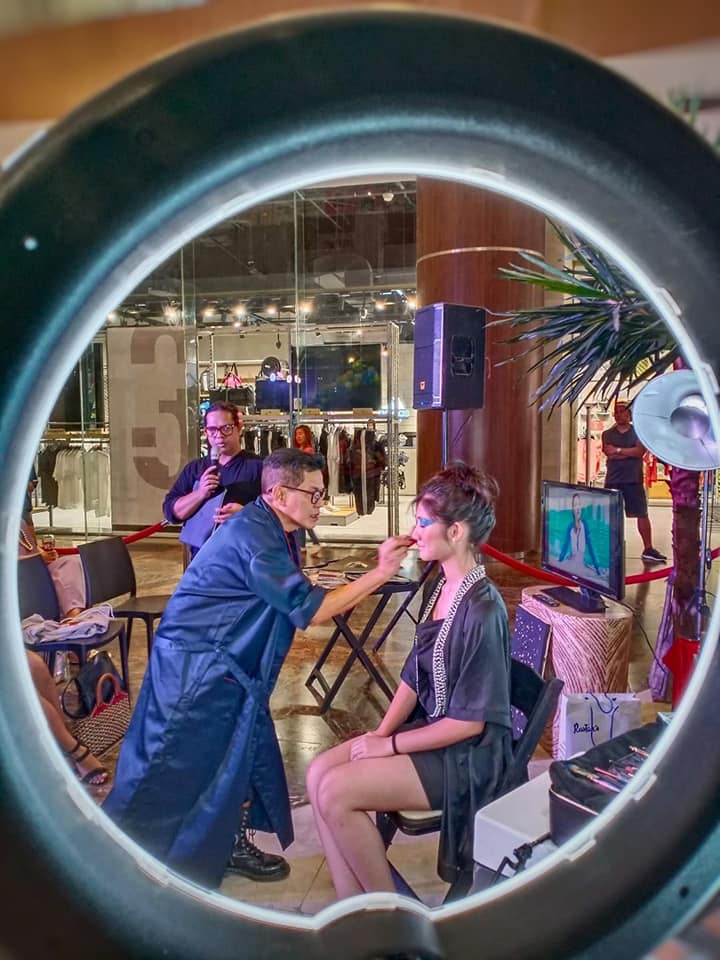 Regine Velasquez is to Philippine Music Industry what Romero Vergara is to Cebu's makeup artistry. Both are pillars of their respective territories. And no matter how saturated their fields are with fledglings, we cannot discount the fact that it's they who paved the way.
That's what I keep saying, albeit more seriously than playfully, to tease the palette pro every time we bump into each other during special occasions or social events such as the recent February 29 Assemblage Art Festival 2020 at the Robinsons Galleria Cebu.
"I'm flattered that you're comparing me with the Asia's Songbird. Regine and I have been around for three decades or so," Romero said. "As a certified icon for gays, Regine has always been one of my favorite singers of all time. And that's not hard for you to understand, because aside from being our best singer in the Philippines, she's also a great makeup artist."
Romero was invited by no less than Dexter Alazas, the splendid fashion designer who had a hand in the recently concluded Assemblage as its creative director: to share his expertise in front of Cebu's beautiful people and makeup enthusiasts.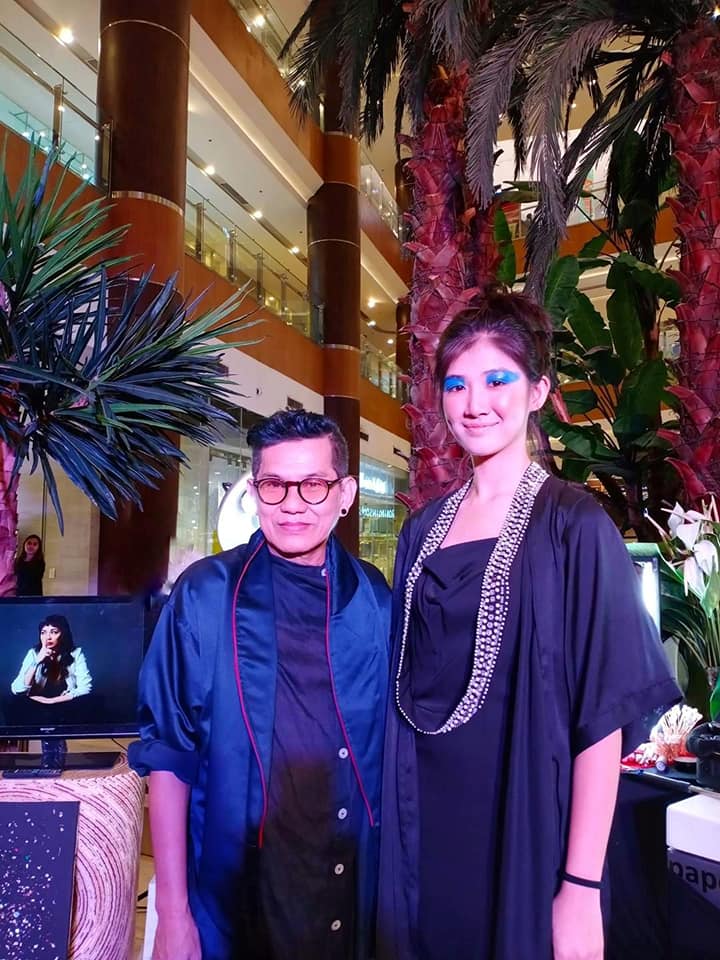 What was supposed to be a quiet makeup demonstration turned out to be an early evening of fun—and learning, more importantly—as Romero put on his signature black robe, and set up a rather merry ambient by going around the guests spraying Chanel to everyone in the audience before unveiling his Kryolan TV Paint Stick.
"It is very important that not only do we look beautiful with makeup, but we also feel fresh with our favorite scent, " Romero quipped.
Hosting the full-packed Romero Vergara Makeup Demonstration at the Level One of Robinsons Galleria Cebu was the uber eloquent Dexter Alazas. He said that who better to grace the art festival's penultimate day and finale than Cebu's pioneer in the art of makeup?
AD Models Philippines Femme Cheron Kishes Co and Cebu's representative to Miss Earth Philippines 2020, Elsa Trinidad, sat like an artist's canvas in front of maquillage aficionados present that most beautiful evening in town.
On Elsa, Romero showed the audience how a beauty queen's glamour makeup should be done; on Cheron Kishes, he made an avant-garde look which, Dexter said, was quite of a germane style because the model is also a ballerina herself. Both girls expressed how honored they were to have been made up by our Queen City's beauty bigwig. 
Since today's sponges and brushes are grappled with by young and talented newbies, Romero is happy for them. "They're lucky because nowadays it's easier for them to be good. With technology, they can watch and learn right away," Romero told this blogger, who also happens to be a makeup buff.
Like a father to his children, Romero shares that it's important for aspiring and budding makeup artists to stay humble, to upgrade their techniques, and to be themselves. "That's the secret to staying long and going far," he said.
Take that from someone who knows, the artist par excellance, the favorite of high-society clients everywhere as far as overseas. His most frequent visit is to the United States, where he's too sought after that he never misses a flight from the East to the West Coast and a ride on a train from one state to another.
Romero remembers his pristine portfolio as a makeup artist being trained by Manila's mentor to today's big names in the industry there. "I will always be thankful to Patrick Rosas. He trained me to believe in myself and to be where I am today."
What he considers his highest achievement as a makeup artist-cum-stylist is the quite a number of glossy fashion and lifestyle magazines his makeup works have landed in.
Those were the days where people bought magazines, thumbed through and flipped their pages, and cut out the photos of their favorite beauty editorial photos. Little did he know that after doing all that before finding his place in the sun, he was bound to see his own masterpieces in countless international magazines in bookstores and publish his own coffee table makeup book.
At fifty-nine, Romero Vergara hardly ever rests on his laurels. "I just want to continue to live my life to the fullest, work thankfully and do it beautifully, and, of course, age gracefully," he throws his used sponge into the bin and calls it a day. "Tomorrow is another day. I can't wait to make someone more beautiful and help her feel more confident in her own skin with a little help from me as her most trusted friend."
comments are temporarily disabled.