Oct 25, 2019 am ET
Flying for Inang Bayan: Life of a Philippine Air Force Pilot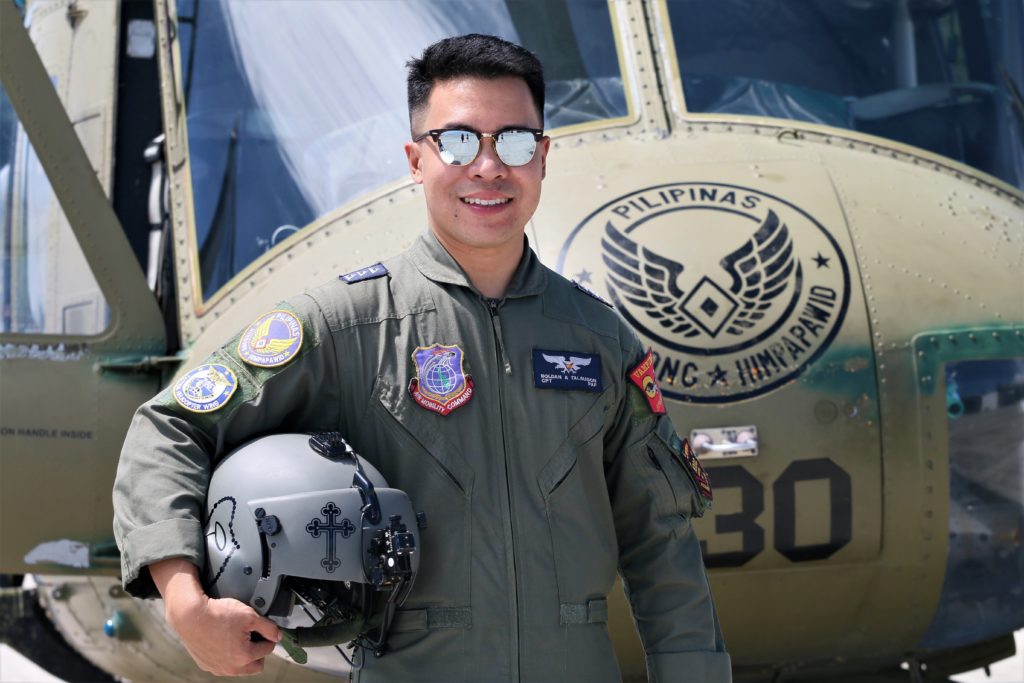 Being a pilot has often been considered a dream job for many Filipino children and doing it in service of the country makes it even better.
But for Captain Roldan Talaugon of the 205th Tactical Helicopter Wing, joining the Philippine Air Force wasn't really his original career plan. He first enrolled as a Computer Engineering student at the University of San Jose-Recoletos (USJR) and studied there until he entered the Philippine Military Academy in his third year.
When asked what sparked his sudden desire to attend the PMA, Captain Talaugon shared that he was already exposed to the idea ever since he was a child. His father was an army officer who retired early to look after him. And the patriot General Arcadio Maxilom, who is one of the heroes of the Philippine Revolution, is his great-grandfather.
Captain Talaugon was never really pressured into following his father's footsteps but he reflected on how he initially gained interest because his father would always talk about the army and read books about the training when he was younger.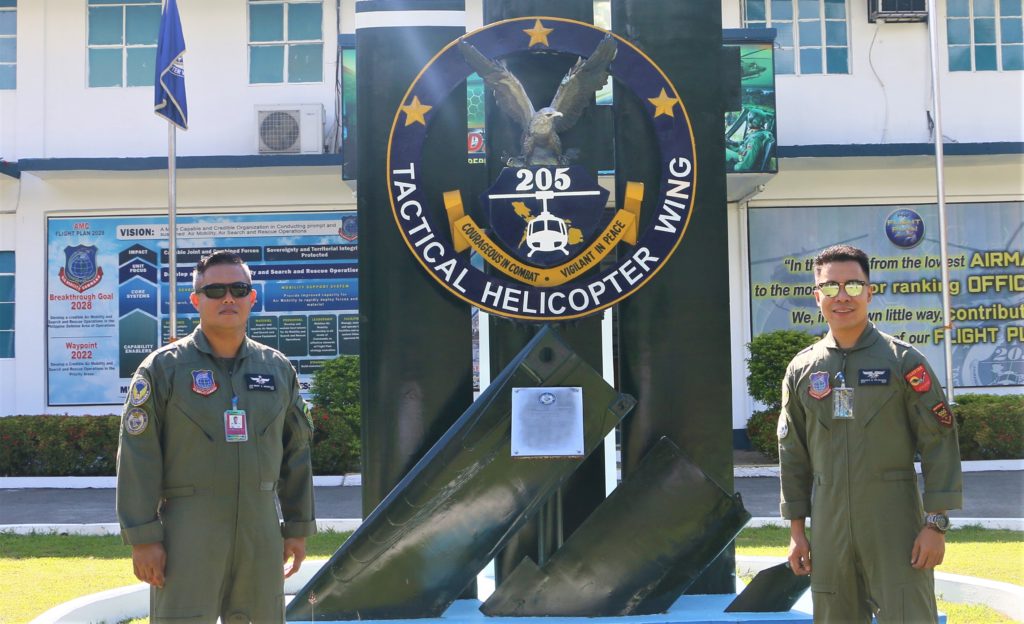 With a close friend, Captain Talaugon decided to take the entrance test for the first time just for the sake of trying. He passed the written exam but failed the medical examination due to his poor eyesight. After getting an operation for his eyes, he applied for the second time and was finally accepted.
It was no easy news for his family though.
Captain Talaugon admits that his parents were hesitant in letting him enter the academy. Being the only son and having a close relationship with his mother, it was very difficult for his parents to allow him to go into a career of such a dangerous nature. It was also to be the first time that he would be separated from his mother. But they ended up granting him permission, though with heavy hearts, since they didn't want to hinder him from pursuing what he really wanted to do in life.
In the academy, they were given the choice before graduation whether they would choose to join the Army, the Navy or the Air Force. Captain shared that his choices were the Army and the Air Force but he opted to go for the latter because of his father's wishes. His father actually wanted to be an Air Force pilot back in the day but instead joined the army. And so the son decided to fulfill his father's unmet dream.
Training in the academy was tough, according to him, but being an engineering student once actually played to his advantage as lessons in Math was very difficult, he jokingly said.
Captain Talaugon has been in the force for ten years and he is now a qualified Element Lead for special operations which means that he is in charge of giving instructions to the team during operations.
As a pilot, he is part of the Rotary Wing unit which is considered as the primary workforce in the air force. He describes them as basically "the army in the air force" since they always cater to the soldiers every time they are deployed to the field.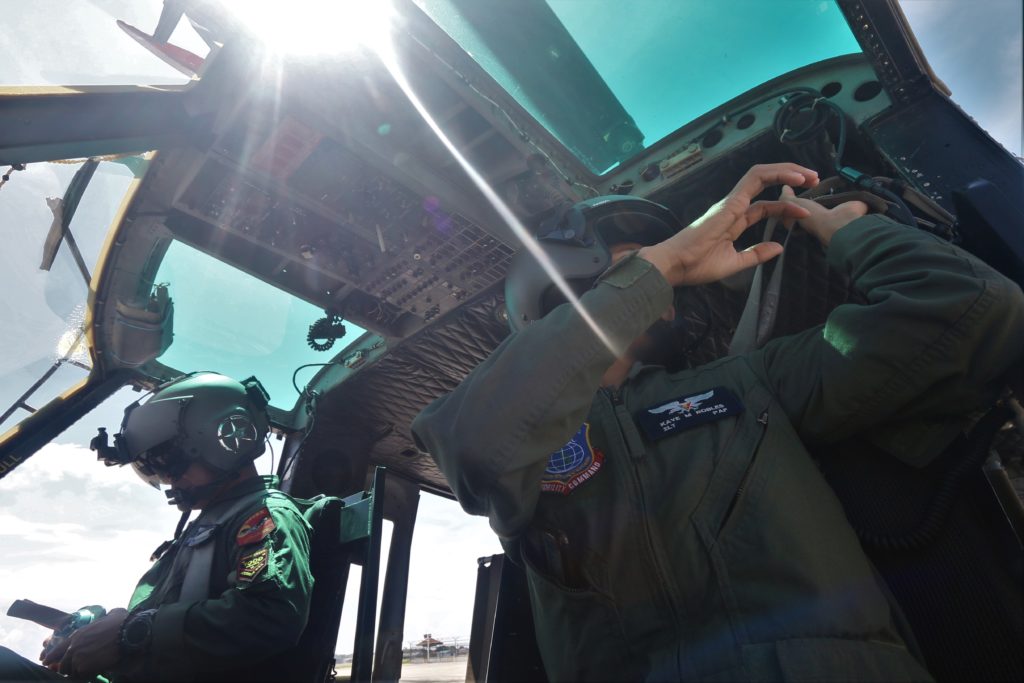 This is surely a dangerous and demanding field of work but Captain Talaugon assures that all the hardships are worth it for the fulfillment they get to feel in their work.
"That we get to help a lot of people," Captain Talaugon answered when asked what was most fulfilling about his job.
"We get to help people both in times of war and peace. In times of war, we go to rescue soldiers and deliver what they need, like bullets. Not too long ago, heavy winds and rough ocean waves made it difficult for people from the island of Olango in Cebu to cross to get food so we delivered relief goods to them. It's not purely war and operations, for we help as aerial transport even during disasters," he added.
"Anytime, Anywhere" is their favorite motto, for they are ready to fly to assist even after the sun has gone down.
Captain Talaugon recalls a time in his service when the strength of his heart and his courage were greatly challenged and he managed to handle saving lives of some soldiers in the process. Being praised for the bravery he and his team showed, Captain Talaugon remembers most of the amount of pride he felt for being able to help. He says that he understands greatly what soldiers are going through, especially since his father was once in the army and this only fuels his drive to be someone his brothers in arms can rely on.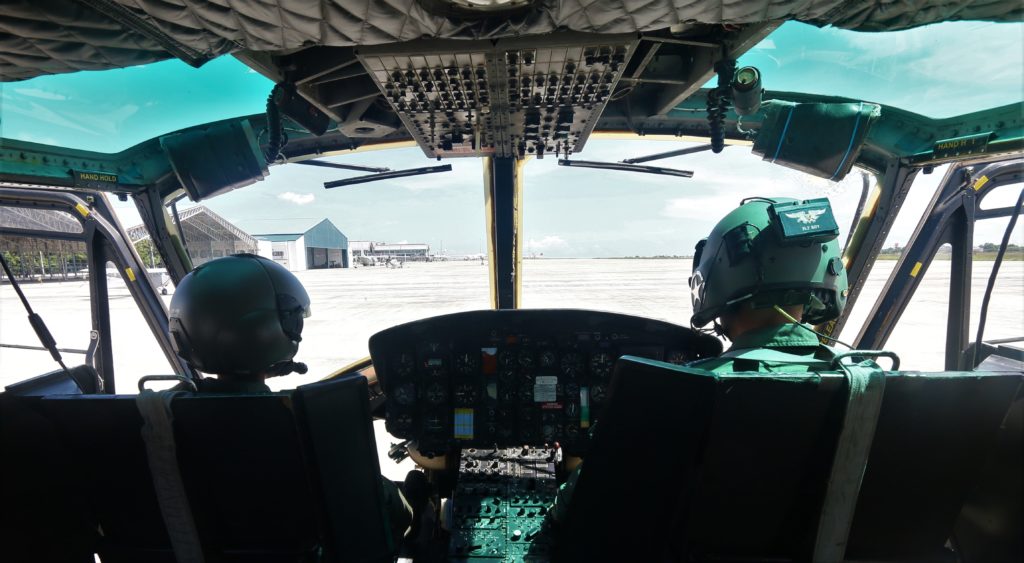 Captain Talaugon also shared how their job is actually riskier. Pilots of the 205th Tactical Helicopter Wing not only face the enemy fire, but they also face challenges with the difficulty of their landing zones during missions in remote mountain areas. Both teams face great danger during this type of missions but according to Captain Talaugon, what they do actually has more risks. But the intensive training they've been through has prepared them for the worst.
Danger seems to be a constant part of this line of work, however, there are also other tasks and jobs in the air force that are done only in the office. Captain Talaugon wishes to share this with people, for them to know that it's not always about fighting and war. They might be the country's soldiers but they also have paperwork to do.
Work matters aside, Captain shares that right now he is most concerned about taking care of his parents. His work might be demanding but he still finds ways to stay close to his parents as he is their only son and the only one who can care for them. But he stays dedicated to his work no matter how challenging.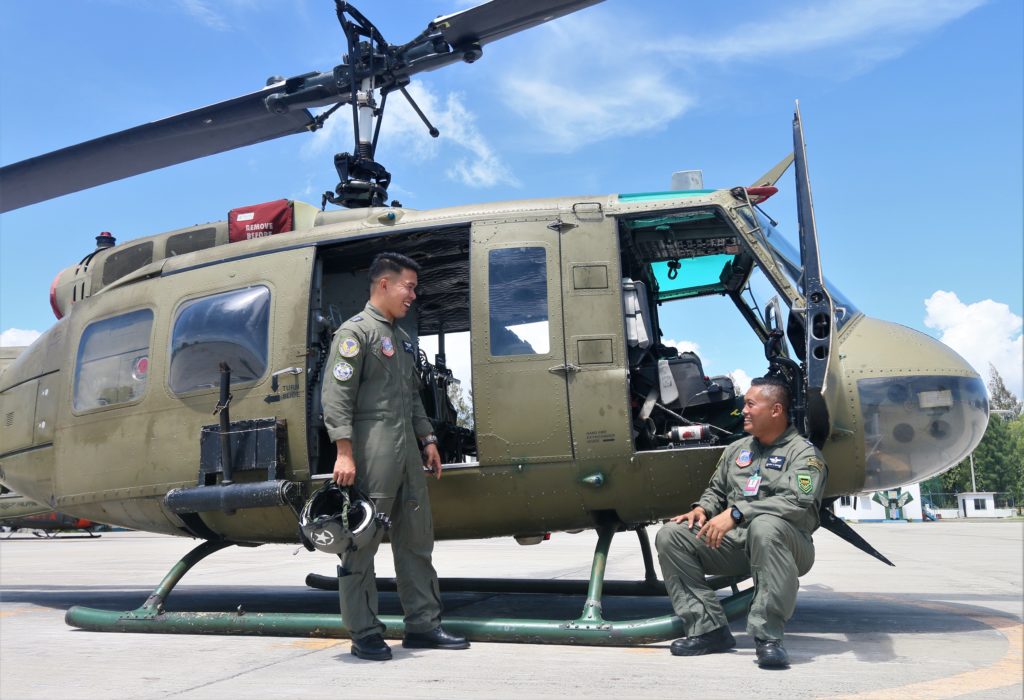 "When we signed up for this, we knew it was going to be hard. But we are still here because of our love for the country," Lieutenant Colonel Juji Generalao of the 205th Tactical Helicopter Wing said in a different interview.
"Everything we do here demands a lot from the person. We need to be well-trained and able to be constant, to be multi-taskers, to be courageous at all times. But we are still here and I know there are still a lot more to come because, at the end of the day, we want to help keep this country's peace," he added.
The life of an Air Force pilot is not an easy one and Captain Talaugon's life is almost always at risk. He puts on his uniform every day not knowing if it would be his last but he gets up anyway, with the goal of helping those in need and ultimately providing service to his nation.
It is indeed a tough job and although the pay is good, no amount of money can replace lives. But brave Filipino men and women like Captain Roland Talaugon are more than willing to take part in it not because of the money, but because of their desire to serve the country.
At the end of the day, it's all because Captain Talaugon knows that his country needs him. His countrymen need him. And his brothers in arms need him.
So he is ready to fly, anytime, anywhere…for Inang Bayan.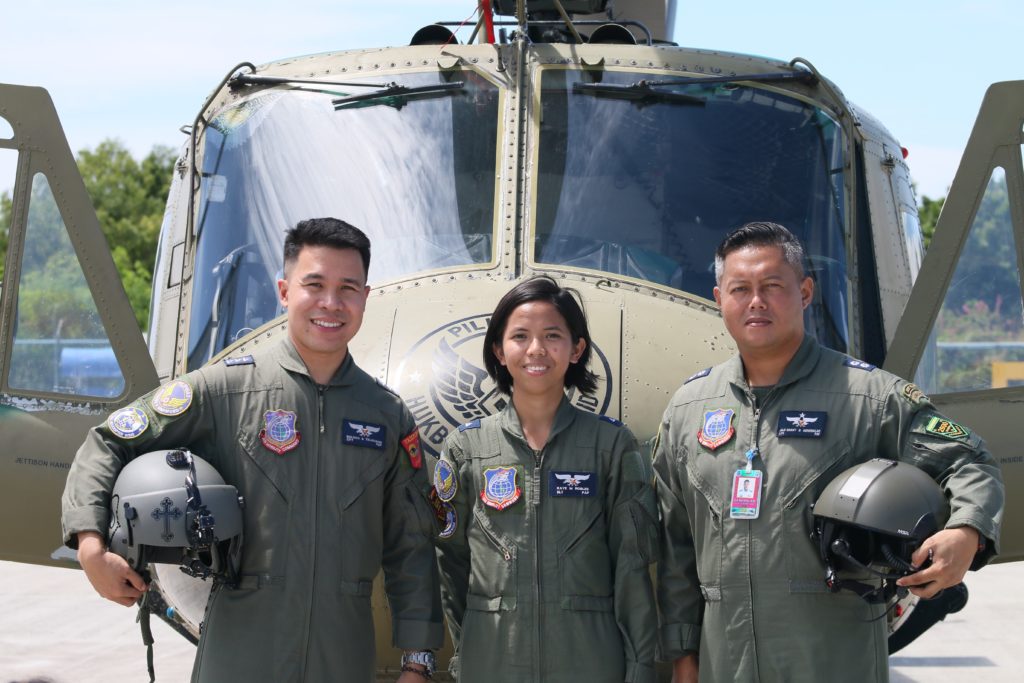 comments are temporarily disabled.