Aug 01, 2019 pm ET
FROM CO-WORKING TO CO-LIVING: How Three Friends Came Together to Open Nomad's Hub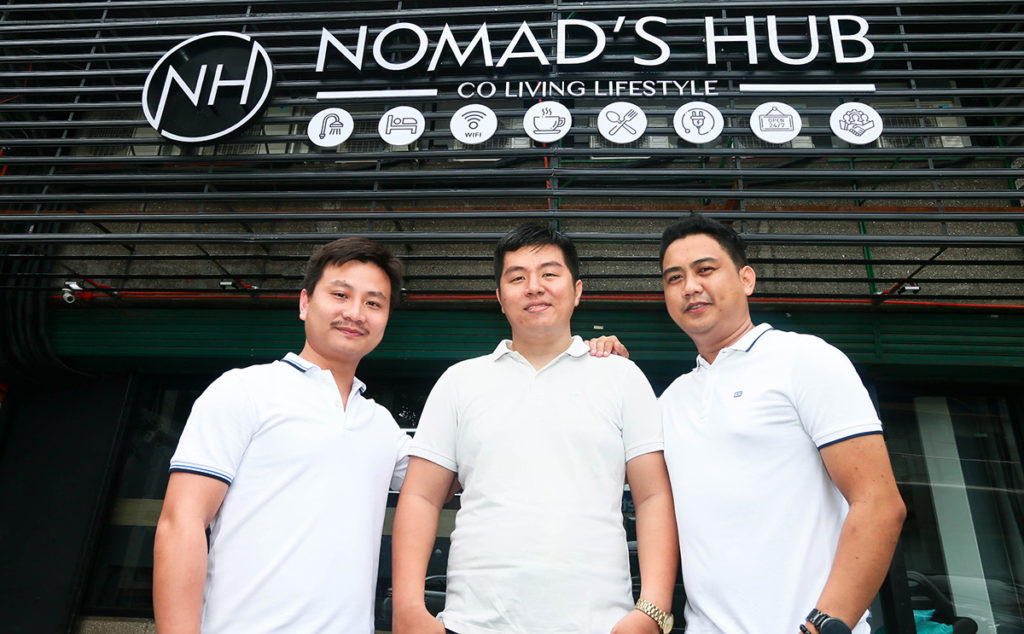 Freelancing has become a major trend in Cebu with more people opting to work outside the physical confines of an office. This has sparked the emergence of more co-working spaces.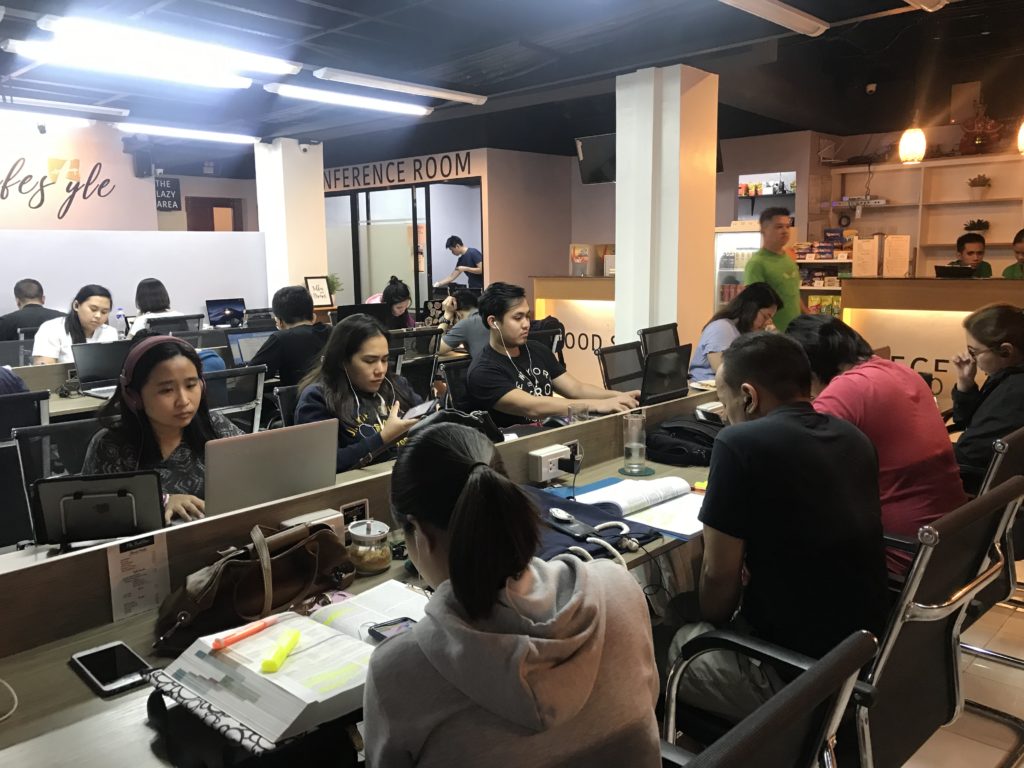 But have you ever heard of the term co-living lifestyle?
This is what friends Mar Carlo Tuico, Stevens Chan Navera, and Kenneth Irving Tiu want to introduce to Cebuanos with their newest venture — Nomad's Hub.
More than just working, studying, and eating, which are already provided by other co-working spaces, Nomad's Hub adds another vital component to this lifestyle – sleeping.
"It started when we were in a co-working space and we felt a need to have a much comfortable and convenient place to rest our heads after a long day of work. So, we decided to try this new concept of combining co-working space with accommodation and meals for the convenience of patrons," said the 32-year-old Tuico who is a software engineer.
Nomad's Hub, which is located along F. Ramos St., offers a working space that can accommodate 36 people as well as a lazy lounge for those who prefer a more comfortable position while working. They also have a conference room that can host private meetings for up to 10 people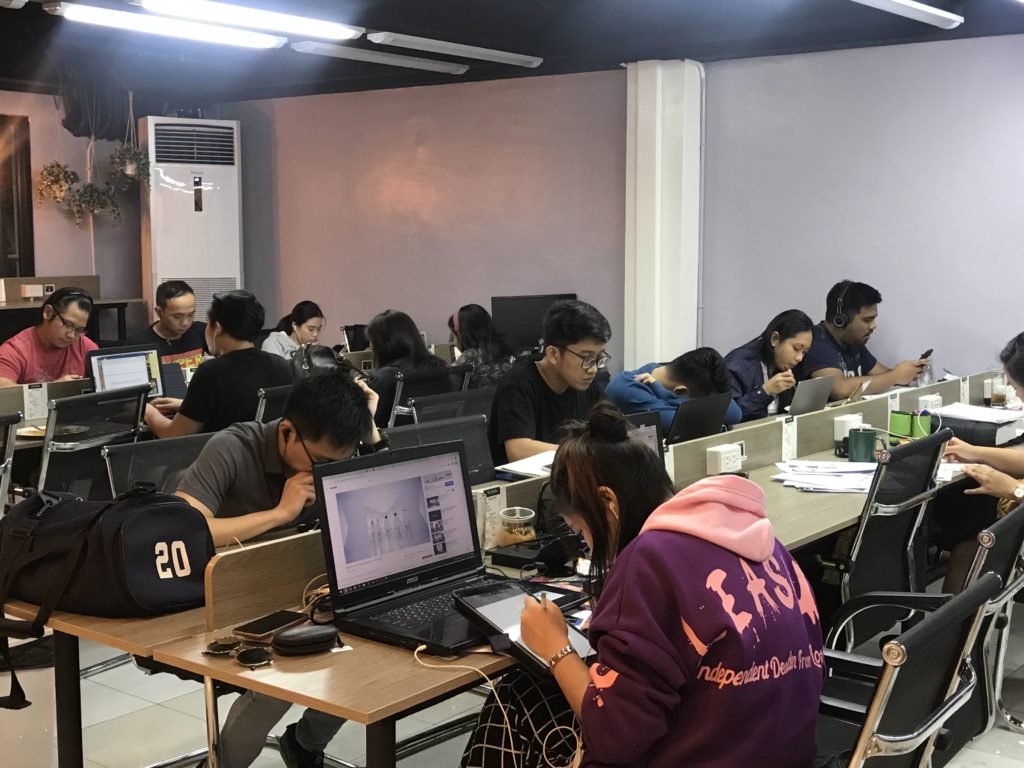 It is open 24 hours.
For a rate of P35 per hour, customers can enjoy unlimited high-speed internet, unlimited coffee, and unlimited iced tea. They can also choose the day-use option at P300 which is valid for 24 hours and comes with a free meal on top of the other amenities.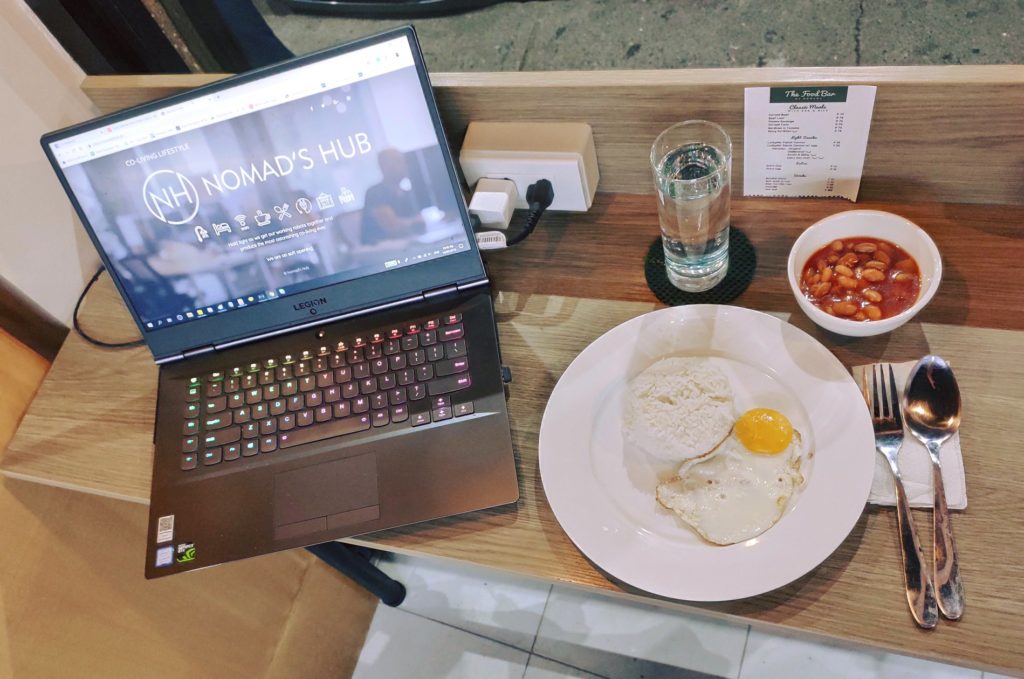 They also have other food and drinks that are sold at very affordable prices.
But what makes Nomad's Hub unique is that they have six rooms in their second floor that can cater to between 8 to 12 people depending on which room, for those who wish to have an even more comfortable resting place after working.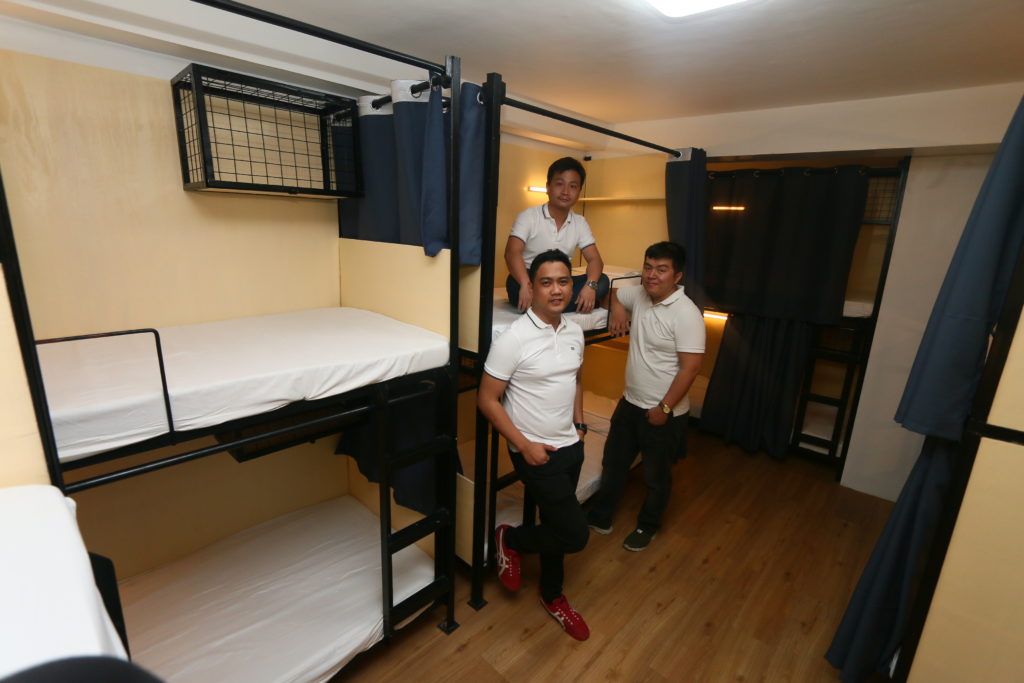 Each bed has a reading light, personal locker, and power outlets for customers' convenience if they wish to still work while in bed.
The rate starts at P550 for an overnight stay and comes with a free meal.
"We offer a combined co-working and hostel space in one but at real nomadic prices. Yet, we are still able to ensure our quality of service. Our guests are normally surprised at our offerings when they find real value in staying with us exists," said the 32-year-old Navera.
Nomad's Hub is coined from the term "digital nomads" which refers to people who work remotely, outside offices, through the use of telecommunications technologies. This allows them to work in whatever place or area they would like.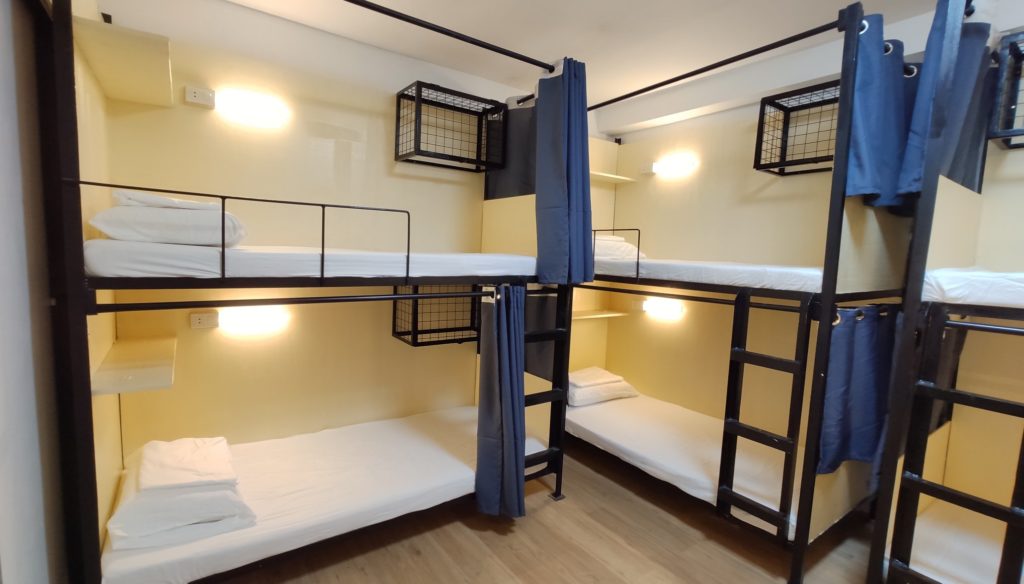 "Office jobs restrict one's creativity and limit one's freedom. And as more and more jobs nowadays are staying away from the typical office setup to cut down on costs and give more freedom to their employees, people are opting to go to co-working spaces instead, or go traveling while still working through the internet," Navera added.
Aside from digital nomads, they also target vloggers, creative people, and hardworking students, as their market.
Establishing a new concept also proved to be challenging for the three of them. But still, they were able to go on soft opening last May 25, 2019.
"One of the greatest challenges we've faced so far is how to merge three business ideas into one without compromising the idea and benefit of each business model," shared the 30-year Tiu who used to work as a marketing and creative department head.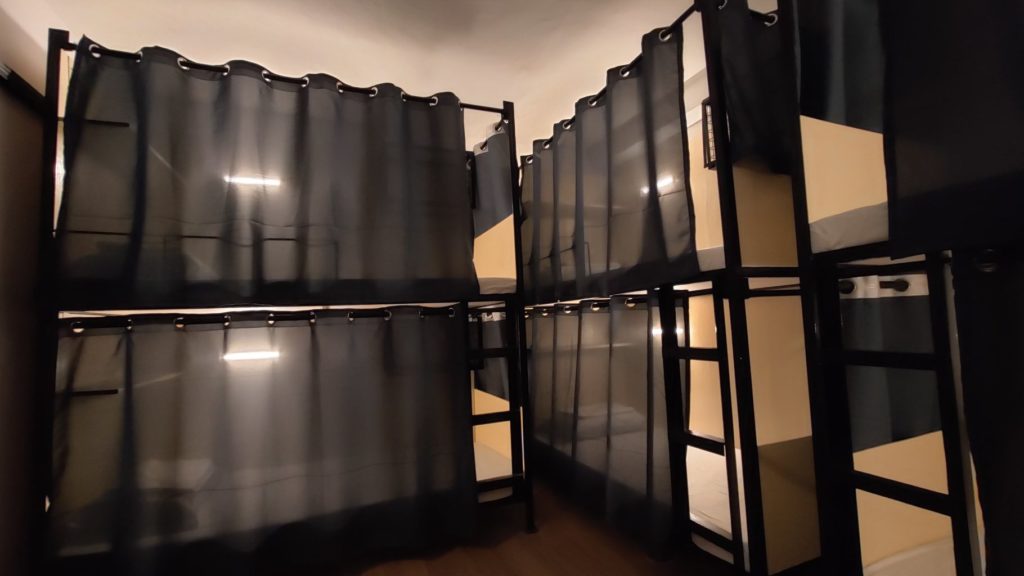 Tuico is their MIS and software developer, Navera is in charge of human resource and operations, while Tiu takes care of accounting and marketing.
In order to hurdle these challenges, the three friends worked to each of their advantage and personal expertise.
They currently have eight full-time personnel in their team, whom they have diligently trained to make sure they acquire the varied skillset and work discipline needed for their jobs.
As a homegrown company, the people behind Nomad's Hub also hope to be able to contribute to the local efforts on tourism.
With their varied target market, which includes foreigners and digital nomads from other parts of the country, they want them to also experience what Cebu has to offer.
Soon, Nomad's Hub will be offering tour packages in Cebu, Bohol, and other nearby islands.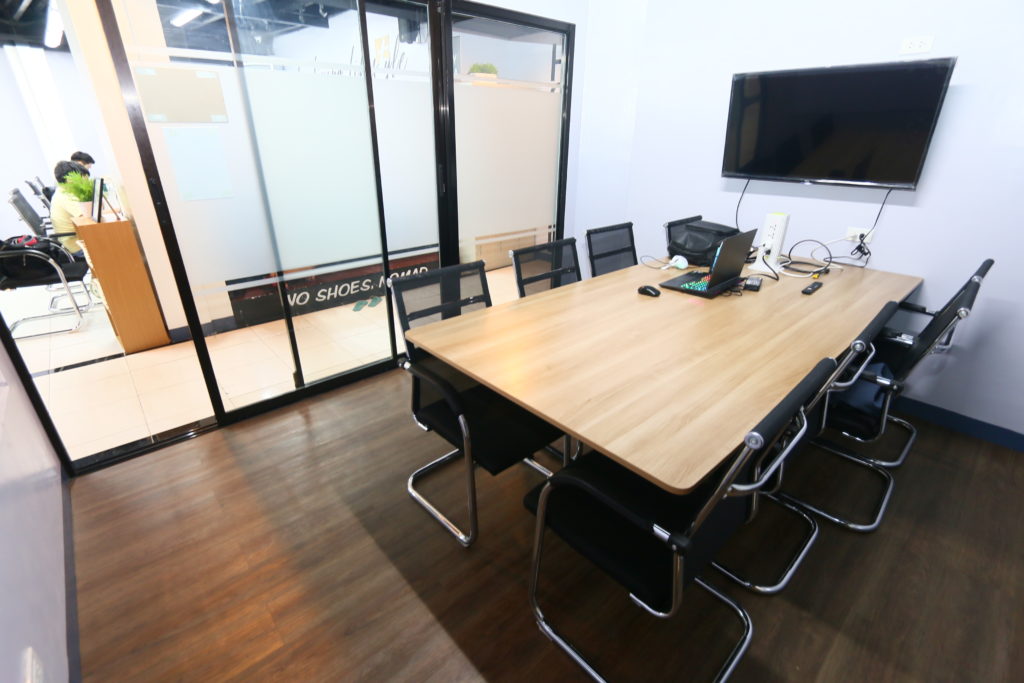 For the local youth, they also want them to get an understanding of the digital world. Nomad's Hub is also looking at providing basic seminars and trainings on graphic design, web development, programming, and others.
comments are temporarily disabled.