Feb 10, 2020 pm ET
The Medical Journey of 2 Courageous Cancer Fighters at ARC Hospital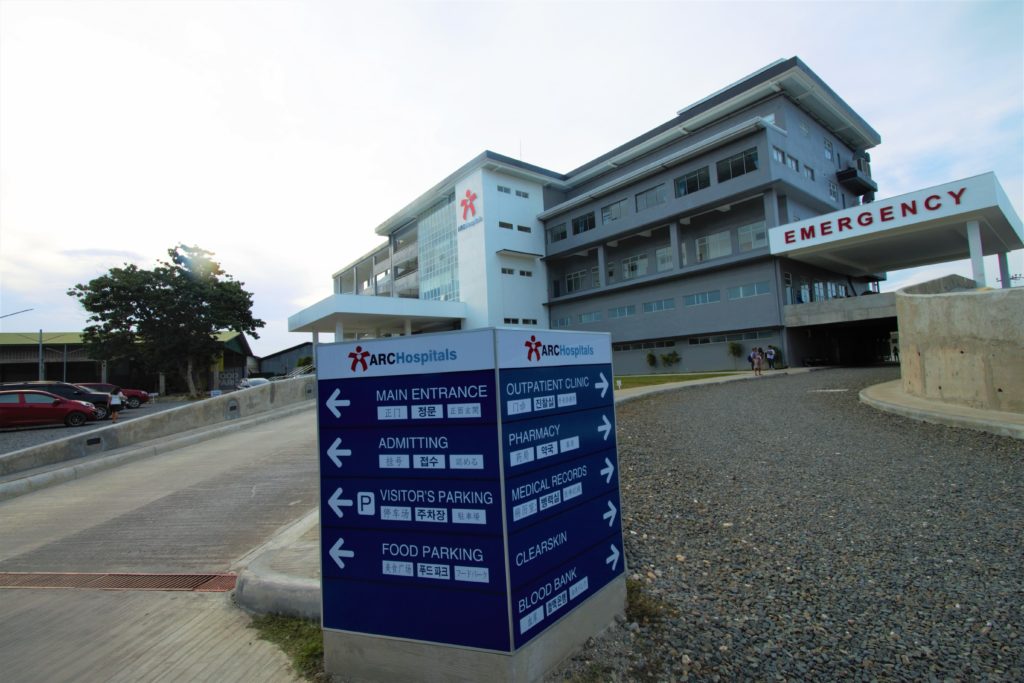 Life changes after a cancer diagnosis. Getting diagnosed with a potentially life-threatening disease, cancer, can make one examine their life and its meaning. The fear of treatment side effects and death can affect people with the disease.
Allegiant Regional Care (ARC) Hospital is a new medical facility in the heart of Mactan, Lapu- Lapu City committed to fulfilling health care needs and guiding individuals of the local community who are in need of medical assistance and care.
Medical oncology is one of ARC's specialty services spearheaded by no other than its medical director Dr. Alex E. Alegrado, MD, MSC, HM, FPCP. As the lead specialist, Dr. Alegrado attends to the treatment needs of their cancer patients, making sure to provide quality health care for their patients.
A 37-year-old Lapu-Lapu resident and Philippine Air Force instructor, Aileen D. Manalo is one of ARC hospital's cancer patients diagnosed with stage 4 breast cancer.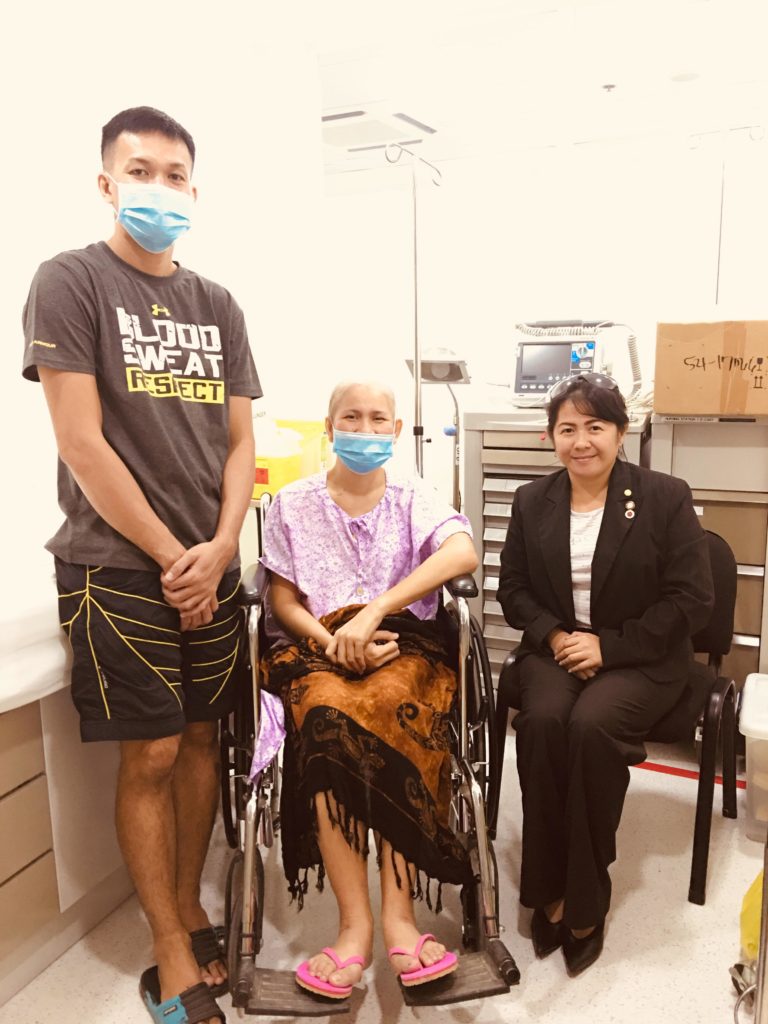 Currently on her 8th session of chemotherapy, accompanied by her husband Paul Jericho, she says she feels a little better being at the facility. Aileen recalls that prior to her diagnosis, she had a severe hip pain attack after a regular military routine exercise, which led to having limited mobility that brought her to consult a physician. After tests were done, they found out that she has stage 4 breast cancer.
"I wasn't really shocked when the doctor told me that I have breast cancer, since I was found to have a lump in my breast in 2016 but it was benign. I refused medical treatment at first because of uncertainty and fears, and one physician told me that I only had 3-5 more years to live. Then everything sunk in. I said to myself, I am too young to die. I have a family and I have two very young kids," Aileen shared.
Herbal therapy was the first option Aileen relied on, as she had doubts regarding cancer treatment due to the negative information she heard. She learned that ARC Hospital specializes in medical oncology. There, she met Dr. Alegrado who thoroughly explained to her the details of her disease, as well as the pros & cons of chemotherapy.
ARC Hospital gained Aileen's trust in considering medical treatment. "My doubts were cleared," said Aileen. Her battle with cancer was tough. She became immobile for a while. She couldn't stand or walk and she needed assistance for everything, which was so difficult for her to accept at first, being a military service personnel.
But she describes what was especially heart-wrenching – when her kids were afraid to go near her when she started losing her hair. "They are the reason I am fighting this battle," Aileen uttered. Aileen has a loving and caring husband, Paul, who is always there by her side especially during her treatment.
Aileen shared that after her third chemotherapy session, she said she was able to move and start to walk again. Her journey with her treatment at ARC Hospital has helped her tremendously to regain the value of her life, to continuously fight her cancer battle until she becomes cancer-free to live for her family and to serve her fellow countrymen.
Aileen added, "My experience with chemotherapy was not as bad as what I've heard and read. I am happy with my treatment here at ARC. They also make me feel like a VIP. It's like I'm in a hotel and not in a hospital. I could say I rate their service a 10, which is excellent."
Chrisma "Chime" Cindy Aller, on the other hand, is also a stage 4 cancer patient at ARC Hospital. She shared the unique story of her cancer journey and treatment. In April 2019, Chime was diagnosed with invasive ductal carcinoma of her right breast that led to cancer, which prompted her to visit various hospitals and doctors, looking for answers.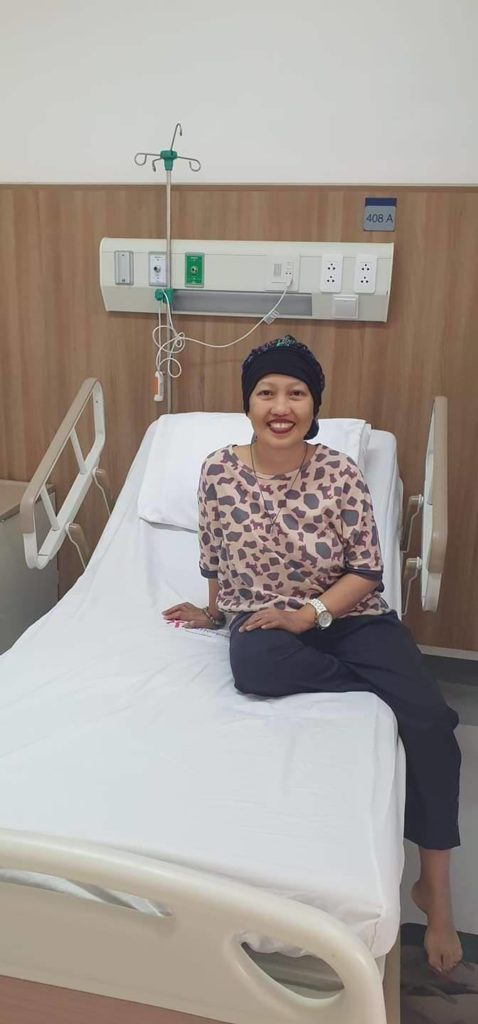 Chime refused medical directions at first because of the negative potential side effects she learned about chemotherapy. Moreover, she is allergic to a few medicines, including non-steroidal anti-inflammatory drugs (NSAIDs). "The fear of medicine side effects is my prime concern, because my body reacts to even the mildest NSAIDs right away," Chime said.
She raised her concern to a few medical specialists but she wasn't satisfied with their explanations. Her refusal of medical treatment led her to choose alternative medicine, such as herbal therapy, and she went on a vegan diet. For a couple of months, she felt light since she also lost weight. While religiously adapting to her herbal therapeutic lifestyle, she continuously went for CT scans. It was then discovered that her cancer had metastasized.
It was devastating news for her. She had believed she was healing with alternative therapy treatment and there were no signs and symptoms of cancer, Chime recalls. Right away, she informed her alternative therapy specialist, who was in support of no medical treatment if possible, but upon knowing the results of metastases, she was advised to have natural and medical treatments simultaneously.
Learning that her alternative therapy specialist was open to the thought of welcoming medical treatment was a wake-up call for her. "My resources of information about chemotherapy were the doctors. (I felt) they weren't able to fully explain to me, to my understanding, which is why I didn't opt for it right away," Chime claimed.
At the time Chime was considering medical treatment, she was planning to get treated outside the country until she learned through former colleagues about a new medical facility in Mactan catering to specialty medicine treatment. As she was deciding where to get medical treatment, Chime wanted to see what ARC Hospital could offer. Chime said she was amazed with the customer service they showed her. She vividly recalls that she made an appointment on July 31 at 10am and upon her arrival at the hospital, she was welcomed by the door person and was greeted by her name, which she hadn't expected.
"I was amazed when I first walked in the facility. I didn't expect the door lady to greet me by my name. I was like, 'ohhh wow…impressive service'," Chime excitedly shared.
Upon her arrival to the treatment room, she got settled in the room. Chime claims that she was provided with utmost assistance, a treatment she had never experienced before and the kind of treatment service she was looking for.
Chime learned from Dr. Alex Alegrado that ARC Hospital offers medical profiling, or better known as "genomic profiling", which is a laboratory method used to learn about a person's genes or in a specific cell type, and the way those genes interact with each other and with the environment. Genomic profiling is a means to know or find out why some people get certain diseases while others do not, or why people react in different ways to the same drug. It is also a way to help develop new ways to diagnose, treat, and prevent diseases, such as cancer.
The explanation she got from Dr. Alegrado is half of why Chime decided to try medical treatment. The other half of her decision to opt for medical treatment came from learning the news of the passing of Gina Lopez. She claimed that she is not an avid fan of the former DENR secretary but the news struck her because Gina Lopez was also a cancer patient who adopted the alternative therapeutic way of treatment, like she did. That day was an alarm and realization for Chime to finally seek medical assistance.
"With the chemotherapy treatment journey, I came to learn that not all chemo treatment is bad and that not all treatment processes are the same as I was expecting. There are many factors that will help ease the pain of patients. Maybe those patients who had unpleasant experiences may not have been able to experience the kind of treatment we experienced here at ARC," said Chine.
Aileen and Chime are continuously fighting their battle with cancer in the hopes of full recovery and to be able to live their lives normally. These women are fighters, not only for themselves but for their loved ones as well. Both women are confident and at ease with their chemotherapy treatment journey with ARC and these courageous women want to give a voice to and share awareness that medical treatment for cancer is readily available.
ARC Hospital is not only committed to fulfilling heath care needs of patients with its new and sophisticated facility but they offer a wholistic treatment approach that makes a patient's healing process faster, as what our two courageous women experienced with the medical facility.
Life may provide uncertainties, which one may experience through health concerns like cancer, but one can beat cancer by getting the right medical treatment and by how you live, why you live and the manner in which you live.
comments are temporarily disabled.