Feb 27, 2023 pm ET
"Dont be the next Ukraine" – – – No to US Military bases in the Philippines – –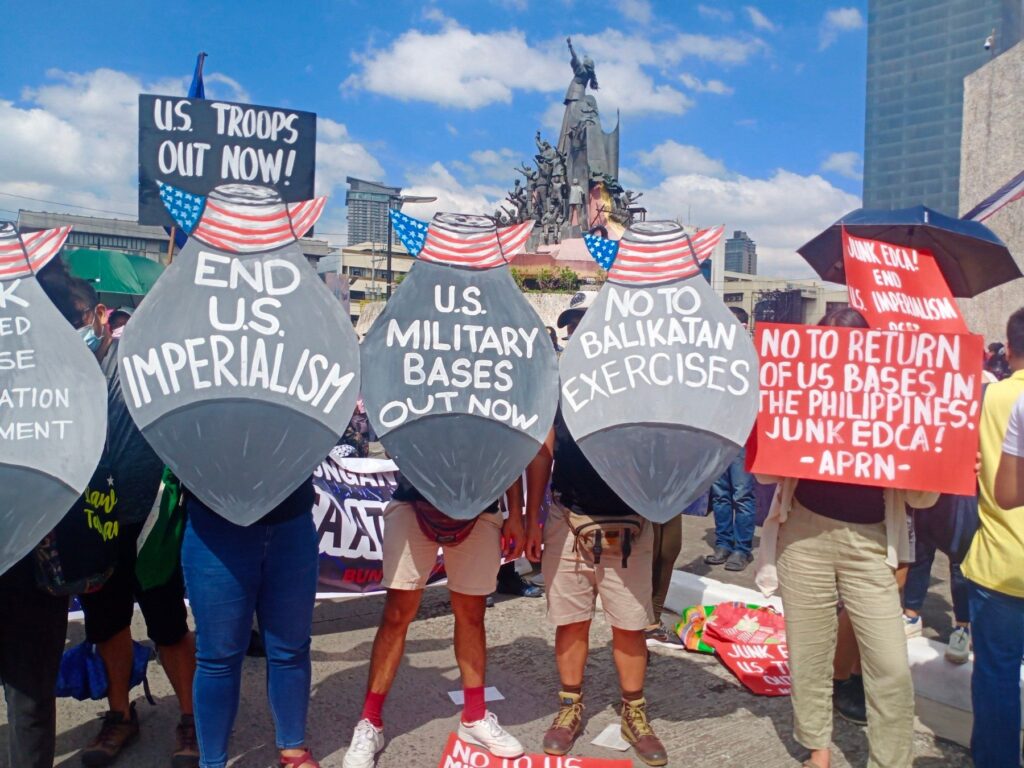 Manila, Philippines –Hundreds flock to People Power Monument in Quezon City to show their strong disagreement on the United States of America – Enhanced Defense Cooperation Agreement (EDCA) agenda which building military bases in the Philippines on February 25, 2023.
EDCA's defense secretary Lloyd Austin III recently visited the Philippines to put up 9 military bases in the country. To see the bigger picture, we have to understand and know the root cause of this unacceptable agreement.
The US has always been competing in developing its market and they plan to execute its inhumane objective in poor 3rd world countries. Driving blinding propaganda that they will be helping these underdeveloped countries in their wars if they allow them to build their military bases offshore. Which wars? People asked. Also, this agreement has been approved by the Philippine legislators with the intent to satisfy their own personal interests rather than to protect the Filipino people.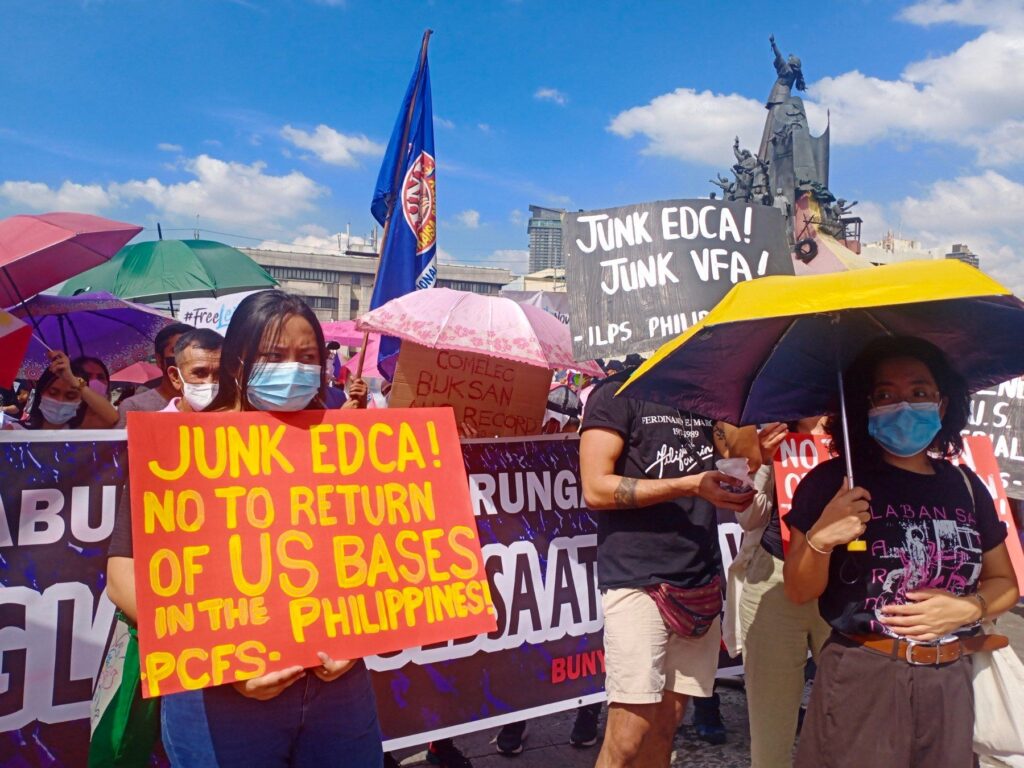 One activitist group states "unconstitutional magkaron ng bases kasi bina violate yung human rights tulad ng pagpatay kay Jennifer Laude Rae kay Nicole and marami pang iba"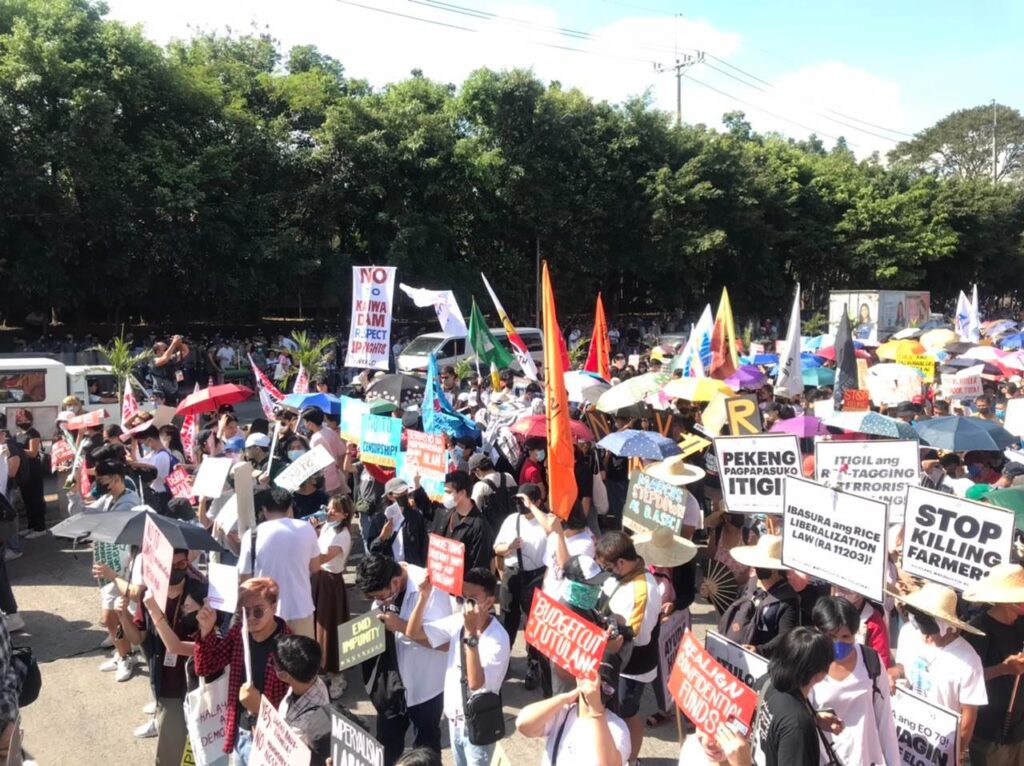 In another interview with an activist group "under EDCA na pinirmahan ni former Pres. Aquino na maghohouse ng US weaponry na gagamitin ng US military para icounter yung ibamg bansa na nag do-domination sa asia pacific"
Another group said in an interview that it is unconstitutional for the US and it is against Filipinos' human rights because the Philippines should maintain sovereignty over their waters and this unlawful move is made to instigate a war against the enemies of the US at the expense of Filipino lives.
The Philippines will always be on the losing end as long as the US's political, economic, cultural, and military dominance remains. There is nothing beneficial to the Filipino people.
comments are temporarily disabled.