Oct 18, 2019 pm ET
The Last Stop of TAIWAN EXPO 2019: Davao!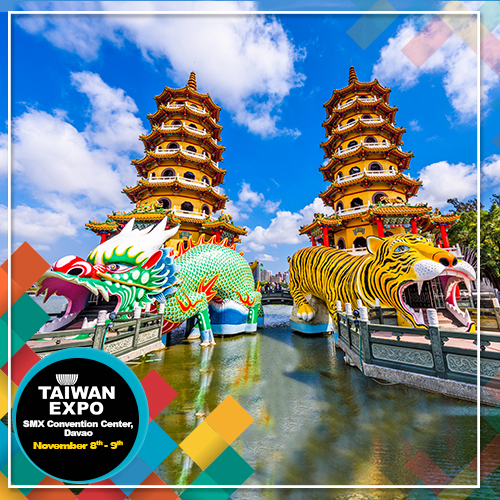 Taiwan will again be at the forefront this November 8-9 2019 in exhibiting its best products at SMX Convention Center, Davao. Hosted by the Ministry of Economic Affairs and the Taiwan External Trade Development Council, Taiwan Expo will showcase Taiwanese companies in various commercial industries that continue to integrate additional value and innovation into their products. TAIWAN EXPO is highly regarded as a hallmark of development and innovation, and is consistently globally competitive in the ever-expanding modern landscape. This is the first time TAIWAN EXPO has changed the venue to Davao! TAIWAN EXPO will have 100 booths by 100 companies covering a wide range of categories such as Smart City, Taiwan Lifestyle, Healthcare, Agriculture and Fisheries and Taiwan Tourism. The exhibition offers complimentary entry. In addition to authentic Taiwanese bubble tea, there is also a lucky draw onsite.
In 2017 in Manila, TAIWAN EXPO attracted over 36,000 visitors during its three-day run, while 93.8% of buyers liked the quality of the exhibited products. The overwhelmingly positive reception underscores TAIWAN EXPO's success in promoting the image of "Taiwan Quality" for the Philippines.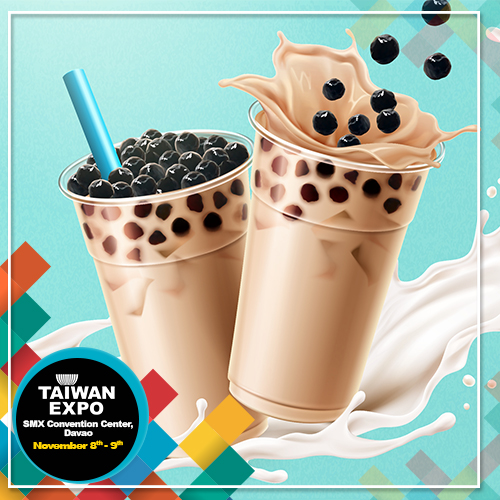 In 2019, Taiwan's cutting-edge technology will also be prominently featured across TAIWAN EXPO in response to the Philippines' development trends and market demand: Taiwan Excellence Pavilion will showcase outstanding ICT Products and Smart Solutions. You'll even find a smart service robot to give you a warm welcome; COMPUTEX TAIPEI brings the world's second largest ICT exhibition, COMPUTEX d&i Award winning products to showcase Taiwan's high-tech products. TECO Energy Efficiency Solution Pavilion will bring highlights of "energy conservation, emissions reduction, intelligence and automation." Visitors will get the opportunity to experience a sneak peek into tomorrow's smart future with the latest technology. Also, Taiwan Healthcare Pavilion and Kaohsiung Goods Pavilion, which integrate smart technology into healthcare services and many other amazing innovations, such as the world's most advanced medical techniques in radiation therapy-Proton Therapy. For agricultural and fishery development in the Philippines, the Taiwan Agriculture Pavilion will introduce a circular economy business model to develop agricultural industries and maintain ecology at the same time; Taiwan ranks 21st and 20th in marine and aquaculture fisheries, and its fishing industry has been growing for over 100 years. This time, the Taiwan Fishery Pavilion will showcase products ranging from offshore fishing to farming fisheries. Fine fishery products can bring greater efficiency to the fisheries industry. Taiwan in Design Pavilion also features some creative products, home decorations and accessories.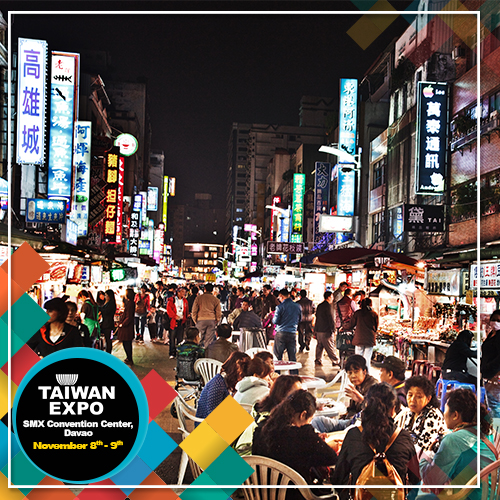 In parallel, TAIWAN EXPO will host various events including industry forums like Smart Medical Innovation brightens Up Your Life! , Transform Cities with Taiwanese Technological Solution, Taiwan Bubble Tea Conference, Taiwan Agriculture & Fishery Seminar, which provide the audience an opportunity to learn about Taiwan's current industrial development and solutions; Cultural performances will include indigenous modern dance and traditional singing, performed by excellent craftspeople. In addition, the most popular drink in the world, bubble tea, will also be served for onsite tasting at the Taiwan Bubble Tea Pavilion. This year, visitors have the opportunity to enjoy a lucky draw. Simply check-in our fan page and you'll have the chance to bring PHP5000 gift card home!
There will be 10 themed pavilions at the expo – Taiwan Excellence Pavilion, Taiwan Healthcare Pavilion, Taiwan Bubble Tea Pavilion, Taiwan Tourism Pavilion, Taiwan in Design Pavilion, Taiwan Agriculture Pavilion, Taiwan Fisheries Pavilion, COMPUTEX Taipei, TECO Energy Efficiency Solution Pavilion and Kaohsiung Goods Pavilion.
Taiwan Expo 2019 will run from 8 November (Friday) to 9 (Saturday) between 10 a.m. and 6 p.m. at SMX Convention Center, Davao. Entry is free; visitors only have to register for a visitor's pass. To register for activities or for more information, please visit the official website: https://ph.taiwanexpoasean.com/ or social media platforms https://www.facebook.com/taiwanexpo.ph/ and https://www.instagram.com/taiwanexpo.ph
comments are temporarily disabled.