Feb 05, 2023 am ET
NYOR CAFE + BISTRO: Not Your Ordinary Restaurant Opens in Cebu's Historic Downtown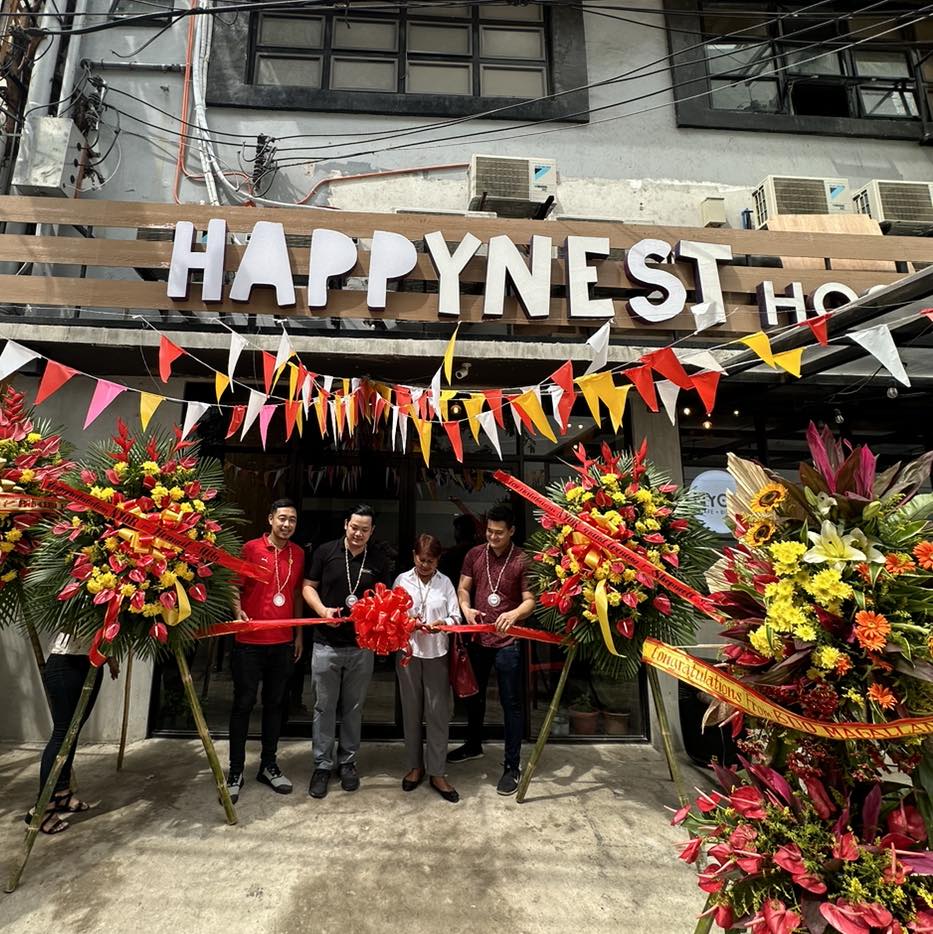 If a restaurant offers more than just good food, it's certainly worth considering. The idea of dining in a place that brings creative people from all walks of life is fascinating. More than that, what more can one ask for?
NYOR, which stands for Not Your Ordinary Restaurant, is definitely a new place to put in bucket lists. What makes this different from other restaurants is that it aims to be a hub for all kinds of artists. Cebu's reputation as being an important cultural and historical destination in the Philippines makes this restaurant a very inviting place for artists to exhibit their works and conduct events. Being in the heart of Cebu's heritage downtown area, it is close to historic sites such as Cebu Metropolitan Cathedral, Basilica Minore Del Santo Niño and Fort San Pedro.
The men behind this concept are the owners Ivan Wesley Chua, Christopher Leo Co and Paul Andrew Co. They first operated the HappyNest Hostel on the 2nd floor of the building where the restaurant is now located. A car workshop of another tenant used to occupy the ground floor, and when it closed, they saw the opportunity to expand their services. Thus, the idea of a cafe and bistro was born since they wanted to provide more food options to their hostel guests, which were previously limited. Furthermore, its strategic location near ports, malls, schools and tourist attractions made it an attractive prospect for investment.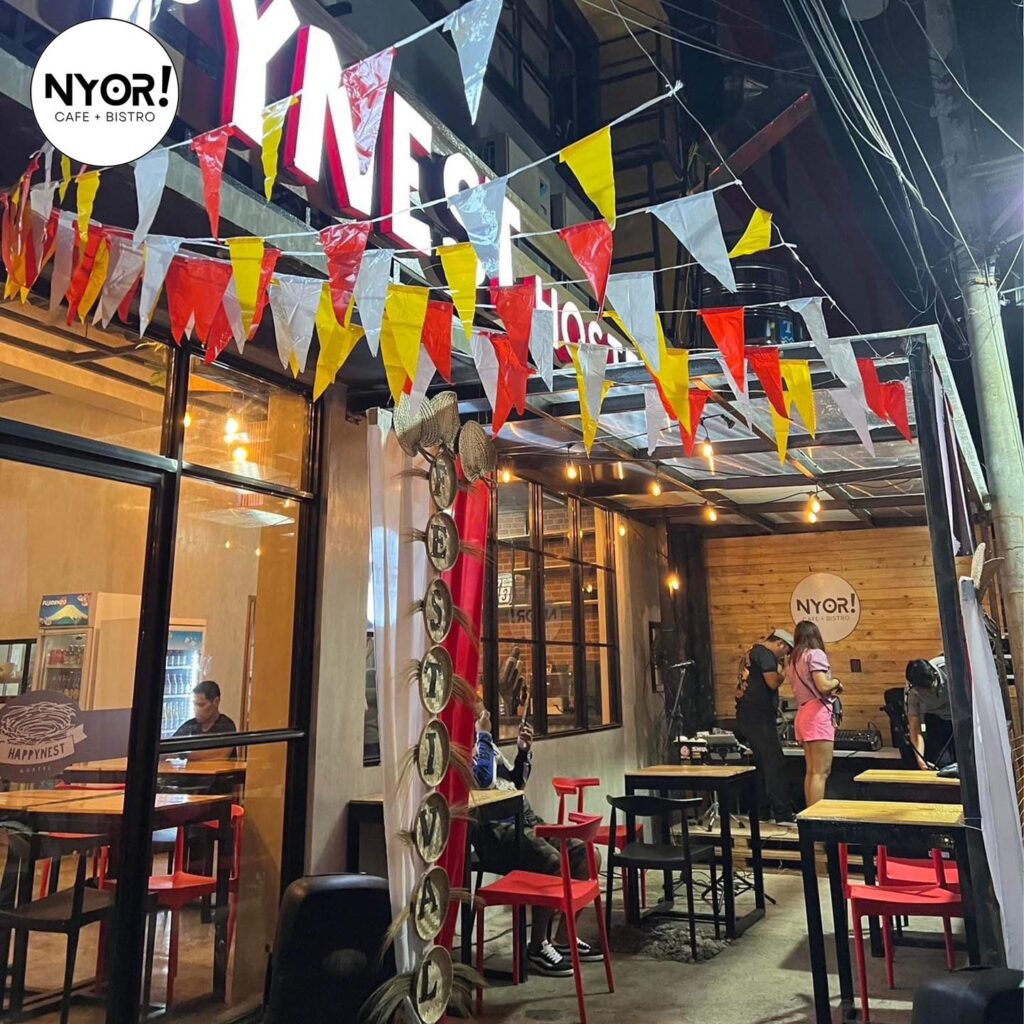 NYOR is now open for guests to dine and chill. As a bistro, its menu features sumptuous comfort food such as pastas, pizzas and meat dishes that will perfectly pair with beer. Prices are very affordable like drinks that start at P60 and dishes at P170. Diners can also opt to dine in their cozy patio while being serenaded by a live band. With its spaciousness, strong WiFi connection and cozy ambiance, it is also perfect for working, studying or just hanging out.
Nyor Cafe and Bistro is located at G/F HappyNest Hostel Cebu, Lapulapu Street, Cebu City (at the back of Toyota MJ Cuenco) and opens daily from 6AM to 10PM. Contact them for inquiries by landline (032) 427 5980 or via email NyorCafeBistro@gmail.com
comments are temporarily disabled.