Aug 17, 2023 pm ET
Unveiling Diagold's 15th Anniversary Gala: An Enchanting Evening of Dazzling Glamour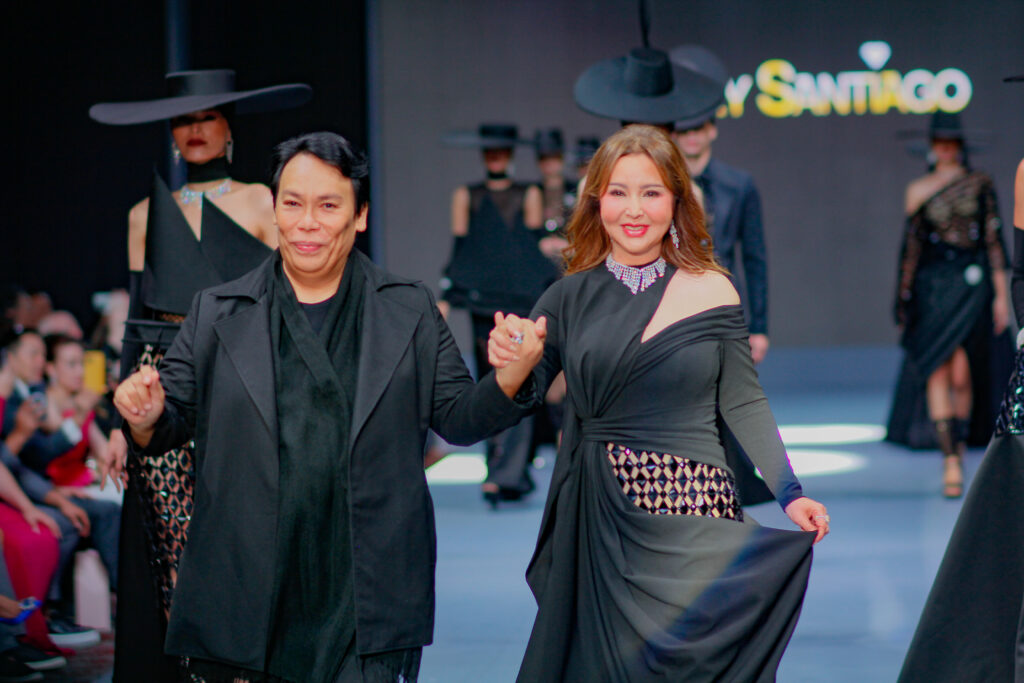 Witness the stars align in a spectacle that delighted fashion enthusiasts during Diagold's 15th anniversary show at Waterfront Hotel, Cebu City on August 10, 2023. Commemorating 15 years of glitz and glam, Cebu-based jewelry brand Diagold partnered with renowned couturiers from Cebu and Manila for a stunning exhibition. The runway dazzled with empowered Filipinas and Diagold's brand ambassadors, Miss Universe 2015 Pia Wurtzbach and billionaire influencer Small Laude.
This exhibition celebrated the contemporary Filipino heritage, proudly embracing both global prominence and Filipino roots. Each design sparkled with diamond pieces meticulously set in 14k and 18k gold settings, complementing the artistry and craftsmanship of Diagold jewelry. The designers showcased their impeccable craftsmanship with each piece.
To commence the event, CEO Jennifer Ty hosted a grand dinner to introduce illustrious designers: Philip Rodriguez, Michael Leyva, Puey Quiñones, Jojie Lloren, Jun Escario, and Cary Santiago.
Philip Rodriguez opened the show with "Jewels of the Sea," a collection celebrating natural wonders. Pia Wurtzbach led the runway in a sunset-inspired dress accentuated by Diagold Jewelry, embodying a blend of glamor and modernity.
Michael Leyva's collection featured intricate beadwork and feathers, showcasing elegant designs with sensuous silhouettes. The jewel tones complemented Diagold's intricate jewelry, adding depth and romance.
Puey Quiñones presented a bold collection with bright and neutral colors, reflecting his unique taste. Luxurious fabrics and minimalist designs created an aura of splendor, elegantly matched with Diagold jewelry.
Jojie Lloren's classic black collection celebrated the mystique of the color. The collection showcased pattern work and provided a platform for self-expression.
Jun Escario's dynamic creations featured solid colors and flowing gowns, exemplifying Filipino design's vibrancy. His collection incorporated muted and jewel tones, reflecting a range of influences.
Cary Santiago concluded the evening with a black and glitter collection inspired by moonlit reflections. Black served as the backdrop for dramatic haute couture creations that accentuated the brilliance of diamonds and colored stones. Entrepreneur and social media star Small Laude closed the show in an elegant sari-inspired gown.
Diagold's 15th Anniversary Gala was a night of dazzling glamour, showcasing the synergy between fashion and fine jewelry in a stunning display of artistry and elegance.
comments are temporarily disabled.