Jan 21, 2020 am ET
HIGHER, FURTHER, FASTER: Horizons Cebu Vertical Run 2020 to Commence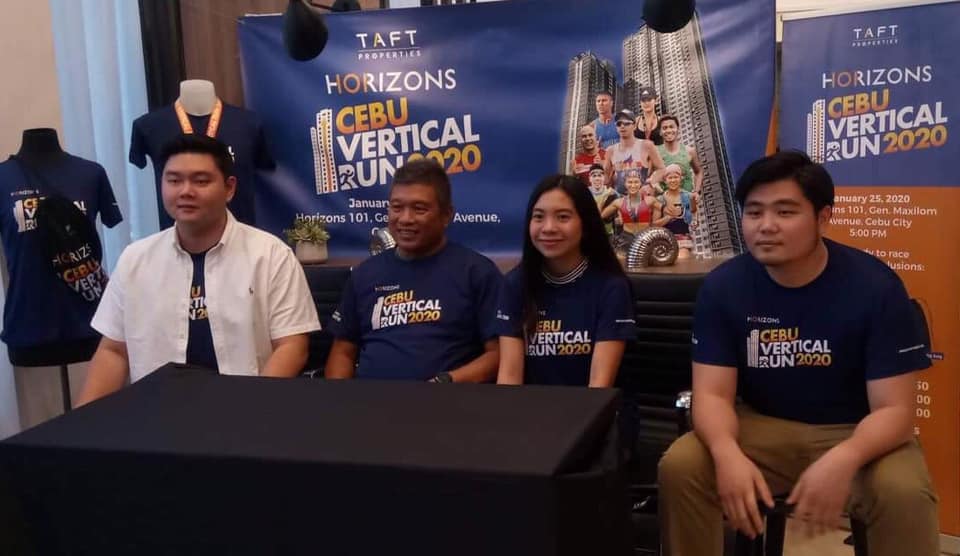 Horizons 101 Cebu presents Horizons Cebu Vertical Run 2020. Horizon Cebu Vertical Run 2020 is the only vertical run here in Cebu. The event will be on January 25, 2020 at Horizons 101 Cebu.
Horizons Cebu Vertical Run 2020 is now on its third year. The race has been attracting local and visiting runners in the country.
This year, the race will feature world class athletes top-billed by SEA Games Gold Medalist, Nikko Huelgas. Also participating in the event is Sherwin Managil, one of Cebu's best endurance sport coaches, with his colleagues in the Philippine National Team for Obstacle Course Race: Mervin Guarte, Raven Quan, Mervin Rencel, Jose Mari de Castro, and Patricia Castillo.
Also accepting the challenge are celebrity fitness influencers Rovilson Fernandez, Marline Capones, and Rubie Gynn Escresa.
Race categories are: Full Challenge, Half Climb (55 floors), and Relay (2 Racers). Unlike other races, gun starts by 6:00 PM for Full Challenge, 7:00 PM for Half Climb, and 7:30 PM for Relay.
Registration fee:
Full Challenge – P1000.00
Half Climb – P850.00
Relay – P1800.00
The race is open to 350 participants only. Registration is available online at https://myrunti.me/register#/horizons-cebu-vertical-run-2020 and at Horizons 101 Showroom until slots are available.
For more information, visit this link; https://www.pinoyfitness.com/2019/12/cebu-vertical-run-2020-in-horizons-101-cebu/
comments are temporarily disabled.