Nov 26, 2020 am ET
#ThankfulTogether: a Filinvest Lifemalls Christmas celebration of Hope
Photos by Shadne Genterone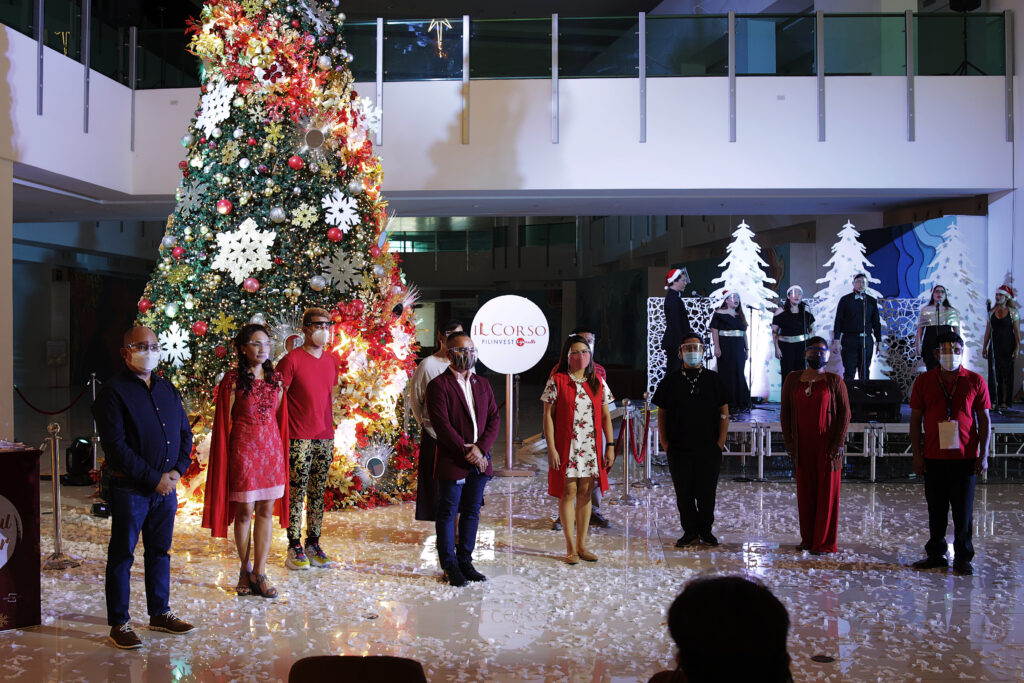 This year's Christmas may witness the lack of traditional Filipino bonding, physical moments, and warm presence, but, it has also created more meaning in celebrating the season of hope as it did for the Filinvest Lifemalls towards their beloved shoppers and workers.
Last November 6, Il Corso Filinvest Lifemalls had its second Christmas illumination as a celebration of the triumph of hope and kindness in the most challenging times while highlighting the theme #ThankfulTogether.
The celebration was also thrown as a gratitude for the people who created the mall's new normal experience a whole lot better, from the government officials and employees with their faithful and dedicated service to the medical and industry frontliners who became the backbone and saviors of the current circumstances.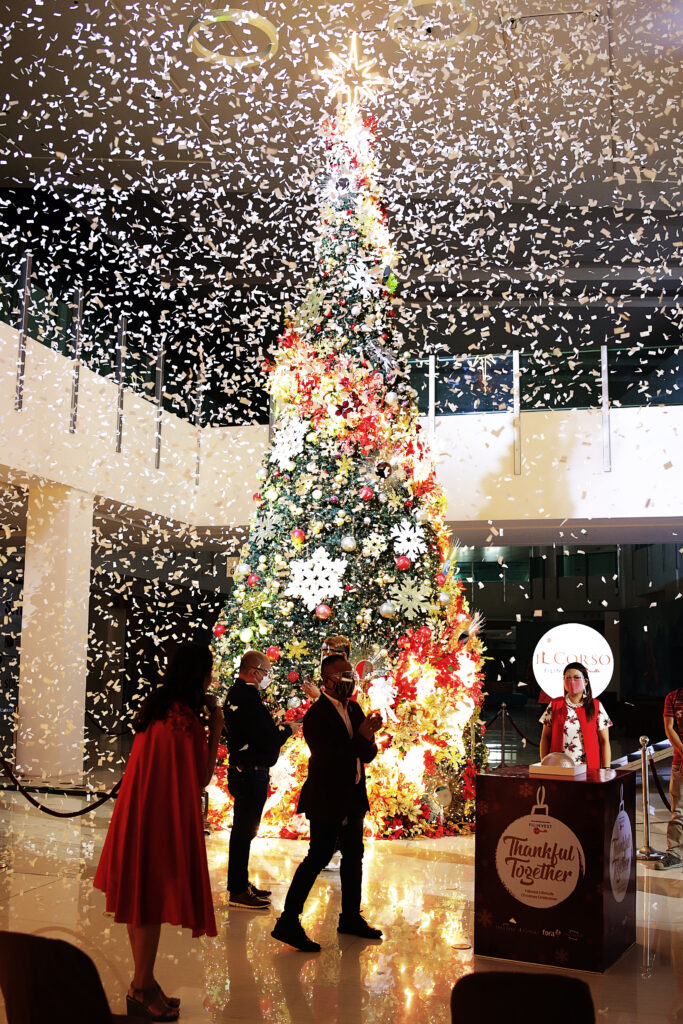 The event was hosted by the Il Corso Marketing Officer Hanski Garcia and was then followed by the heartfelt opening remarks by Il Corso OIC Deputy GM & Marketing Manager George Calles.
"As we illuminate the Christmas tree, may we truly appreciate the beacon of light as we look forward to a season of hope. Hope that is a powerful force in our lives that accentuates our courage to keep moving forward. Our time to reflect on the valuable opportunity and enjoy the gift of togetherness and how lucky are we to be surrounded by those who truly love and care for us," he reminded.
The tree lighting was then spearheaded by Dr. Florentino Berdin Jr, of DOH Cebu South Medical Center, Il Corso Marketing Officer Hanski Garcia, Designer Lorenzo Ceniza, Il Corso OIC-Deputy General Manager & Marketing Manager George Calles, Tenant partner Jan Urbina of Laguna Group, Il Corso leads: Senior Manager of Property Management & Mall Operations Crescente Manlunas, HR Officer Christy Platon, Artesano by the Coast Lead Dexter Alazas, Farmers Market Representative Vinette Mae Moneva, and Housekeeping Supervisor Joel Sasan.
The celebration guests were in awe of the shimmering traditional Filipino-inspired tree that stood tall as a symbol of going back to the basics and embracing of the essence with love, care, and hope.
The occasion was graced with the finest Christmas melodies and classics by the Fifth Serenades. Aside from the melodious symphonies, the performances by the Dreamcatchers gave the guests a live treat of A Christmas Carol and Anastasia-inspired scores.
The celebration was also made completed with the heavy cocktails and drinks with care as courtesy by the Bubble Z and Dessert Factory.
To ensure that #YouAreSafeAtIlCorso, all invitees were required to strictly follow the health and safety protocols by wearing face mask and face shield and observe distancing protocols as mandated by IATF.
Check out more Il Corso updates through their official Facebook and Instagram pages, Viber Community, and website www.filinvestlifemalls.com.
comments are temporarily disabled.