Oct 27, 2019 am ET
Terminator: Dark Fate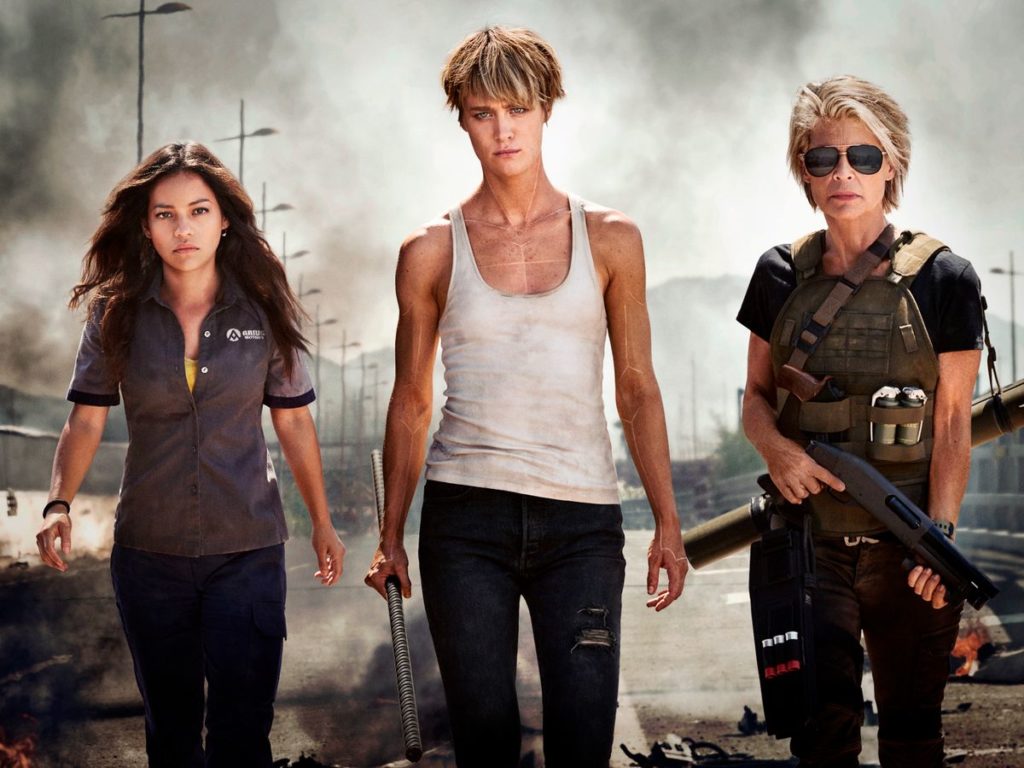 Director: Tim Miller
Producer: James Cameron
Cast: Natalia Reyes, Mackenzie Davis, Linda Hamilton, Arnold Schwarzenegger
As the sixth installment in the Terminator franchise and the first since Terminator 2: Judgment Day (1991), Terminator: Dark Fate introduces new characters Dani Ramos (Natalia Reyes) and a hybrid cyborg human Grace (Mackenzie Davis) who are currently on the run from a newly modified  liquid Terminator model, Rev-9 that was sent from the future to kill Dani.
Linda Hamilton reunites for the first time in 28 years from the latest sequel and reprises her feisty role as Sarah Connor who was known to be the mother of John and lead female from the first Terminator movie. 
Sarah proves that age is just a number as she still pursues on killing Terminators to prevent future causalities, joins the duo and equips Dani with the same experience and skills she had to survive before.
The Terminator: Dark Fate advanced screening by Ayala Center Cebu has provided the viewers a satisfying concoction of humor and substance. The action scenes are definitely edge-gripping and can rival to that of its predecessors. Acting-wise, the newcomers can be at par with the likes of Hamilton and Schwarzenegger which overall effectively gives justice to the plot of the movie. Terminator: Dark Fate will be showing in Ayala Center Cebu this October 30, 2019.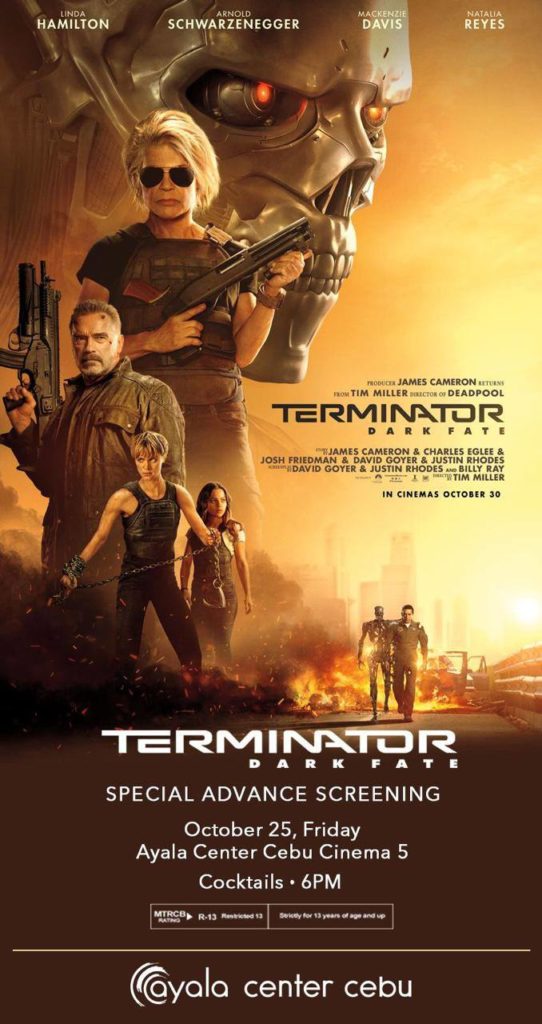 If your planning to watch the Terminator sequels, here's the list:
The Terminator (1984)
Terminator 2: Judgment Day (1991)
Terminator: Rise of the Machines (2003)
Terminator: Salvation (2009)
Terminator: Genisys (2015)
Terminator: Dark Fate (2019)
comments are temporarily disabled.