Aug 09, 2023 pm ET
MILO® Philippines supports Brigada Eskwela to 
welcome the new school year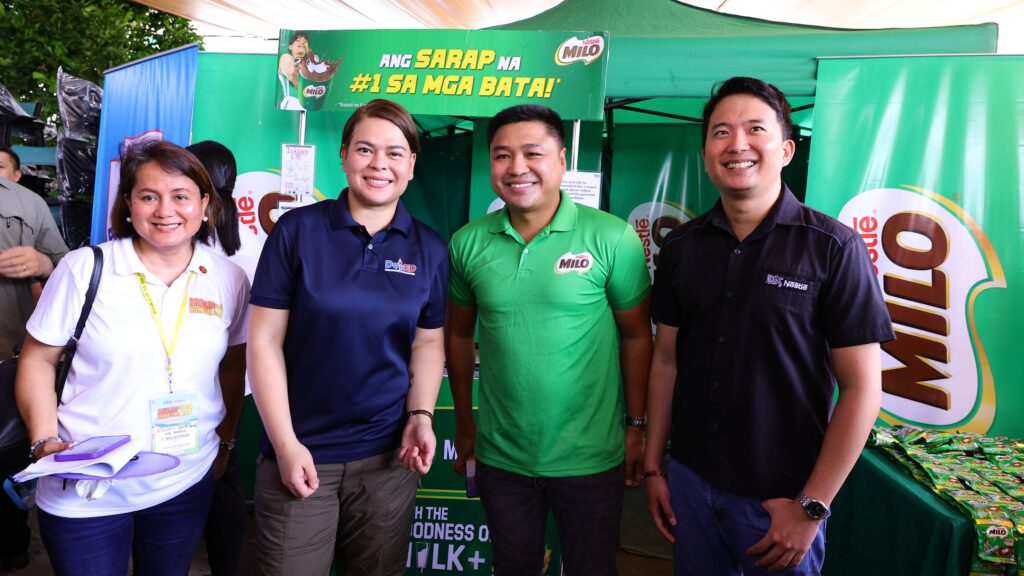 The kickoff of this year's Brigada Eskwela was staged last Monday, August 7, at the Tarlac National High School, to bring together all stakeholders in the education sector.
In the Philippines, education plays a pivotal role in shaping the future of the nation. Recognizing this, MILO Philippines has taken an active role in supporting the annual Brigada Eskwela campaign, a nationwide initiative aimed at preparing public schools for the opening of classes. Through their dedicated efforts, MILO has demonstrated a profound commitment to empowering communities through education, making a significant impact on the lives of Filipino students and educators alike.
The event was graced by the presence of her excellency Vice President and Department of Education Secretary Sara Z. Duterte, who provided a simple and effective approach to the program, for school classrooms to be functional, clean, and orderly. Also, present to spearhead and support the launch were DepEd Undersecretary and Chief of Staff Michael Wesley Poa Tarlac Province Governor Susan Yap.
With this year's theme, "Bayanihan para sa MATATAG na Paarlan," the Brigada Eskwela initiated by the Department of Education (DepEd) in the Philippines brings together volunteers, parents, teachers, students, and various stakeholders in the community to participate in a week-long effort to clean, repair, and prepare public school facilities before the school year begins. This collective effort not only ensures that learning spaces are conducive to education but also fosters a sense of ownership and pride in the school community.
MILO® has always been an advocate for education and youth development. Beyond providing quality nutritious beverages, MILO® has consistently demonstrated its dedication to supporting educational initiatives that help shape the next generation of Filipinos.
One of the most remarkable aspects of MILO® Philippines' support for Brigada Eskwela is their commitment to fostering collaborative partnerships. They work hand-in-hand with the Department of Education, local government units, and non-profit organizations to identify schools in need of support and to coordinate their efforts efficiently. By leveraging their resources and influence, MILO® has been able to make a meaningful impact on schools in both urban and rural areas.
MILO® Philippines recognizes that educators play a crucial role in shaping young minds. As part of their support for Brigada Eskwela, MILO® extends its efforts to empower teachers through workshops, training sessions, and motivational talks. By investing in teacher development, MILO® helps build a more robust and nurturing learning environment for students.
Overall, MILO® Philippines' unwavering support for Brigada Eskwela demonstrates their genuine commitment to empowering communities through education. By actively participating in the improvement of school facilities, providing sport-related educational resources, and empowering educators, MILO® has made a lasting impact on the lives of countless Filipino students and educators. Through their dedication, MILO® continues to pave the way for a brighter and more promising future for the youth of the Philippines, showcasing the profound impact that a socially responsible brand can have on society.
comments are temporarily disabled.