May 18, 2022 pm ET
Mezzo Hotel Partners With Barangay Mabolo On Training Program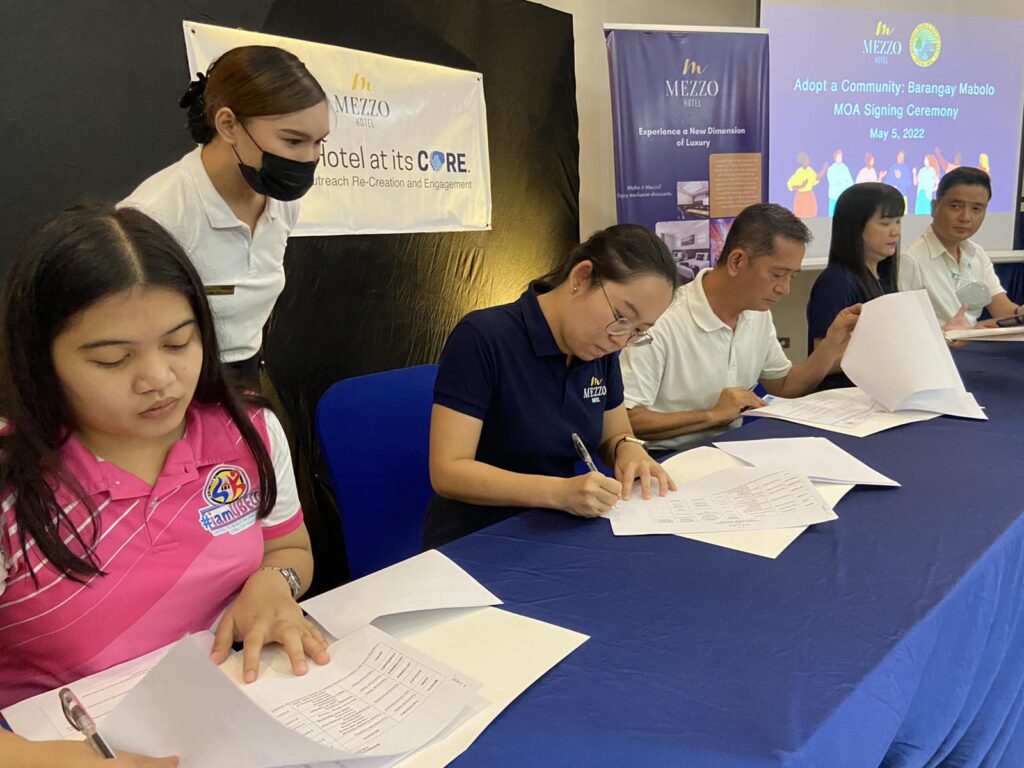 Mezzo Hotel and Barangay Mabolo recently partnered to offer various life skills training courses to their members starting June 2022.
Sustainable programs throughout the year encourage active citizenship, create community value, and improve communities and the environment.
"This is our way of returning to the community by training members of Barangay Mabolo, where our hotel is located, and looking forward to future jobs not only in our hotel but also in other hospitality companies," said Mezzo Hotel President Shannen Keisha L.Tan .
The signing of the MOU was attended by Tan, Hotel Manager Christine Bernardo, Barangay Captain Frank M. Gajudo from Barangay Mabolo, Barangay Advisor Jackson Tudtud and Sangguniang Kabataan Chairperson Marian Lay C. Andales.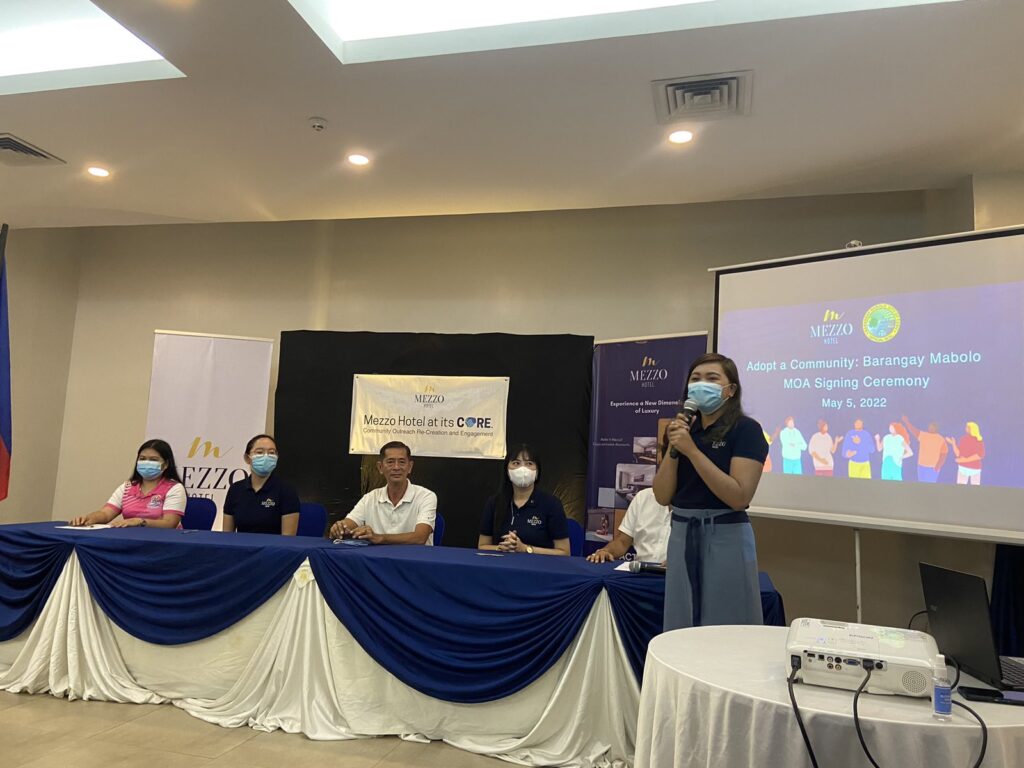 Life skills training programs cover technical skills, advancement in the workplace, and introduction to entrepreneurship.
"Those who want to join can come to the Barangay Mabolo office and register. It will be first to arrive, first served," Bernardo said.
According to Andales, this is the first time a hotel company has approached them to offer this training course, which will be of great help to their constituents.
comments are temporarily disabled.