Nov 07, 2019 am ET
GMCAC Celebrated 5th Anniversary And Honored Partners In 1st Ever Partner Awards
Photos by Iste Sesante Leopoldo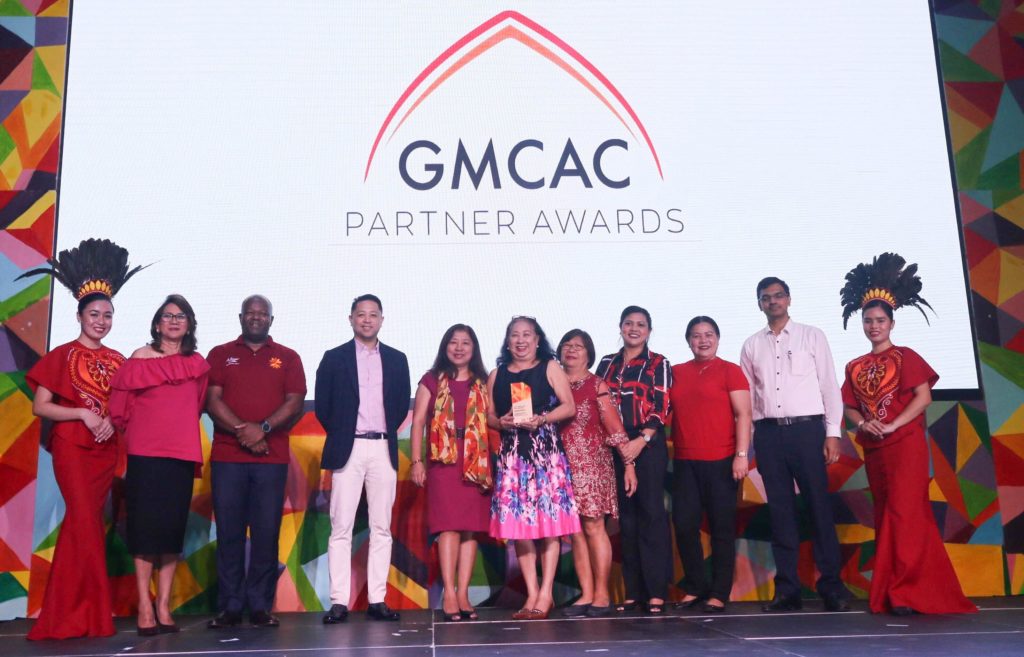 Sacrifice, understanding, open communication and mutual respect are just some of the valuable factors that are essential for a successful and sustainable partnership.
The GMR MEGAWIDE Cebu Airport Corporation (GMCAC) takes pride in the fact that for 5 years they have been practicing and implementing these factors with their business partners and airport community stakeholders which enabled them to reach remarkable milestones and greater heights in their 5-year journey as the world's friendliest resort airport.
Last November 4 2019, GMR MEGAWIDE Cebu Airport Corporation (GMCAC), the Filipino-led private sector operator of the Philippines' Resort-Airport, the Mactan Cebu International Airport (MCIA) celebrated its 5th fruitful year in the business and held its 1st ever Partner Awards at Jpark Resort And Waterpark in Lapu-Lapu City to recognize and honor its partners that have been instrumental in the overall growth and success of the Mactan-Cebu International Airport for the last 5 years since it's handover on November 1 2014.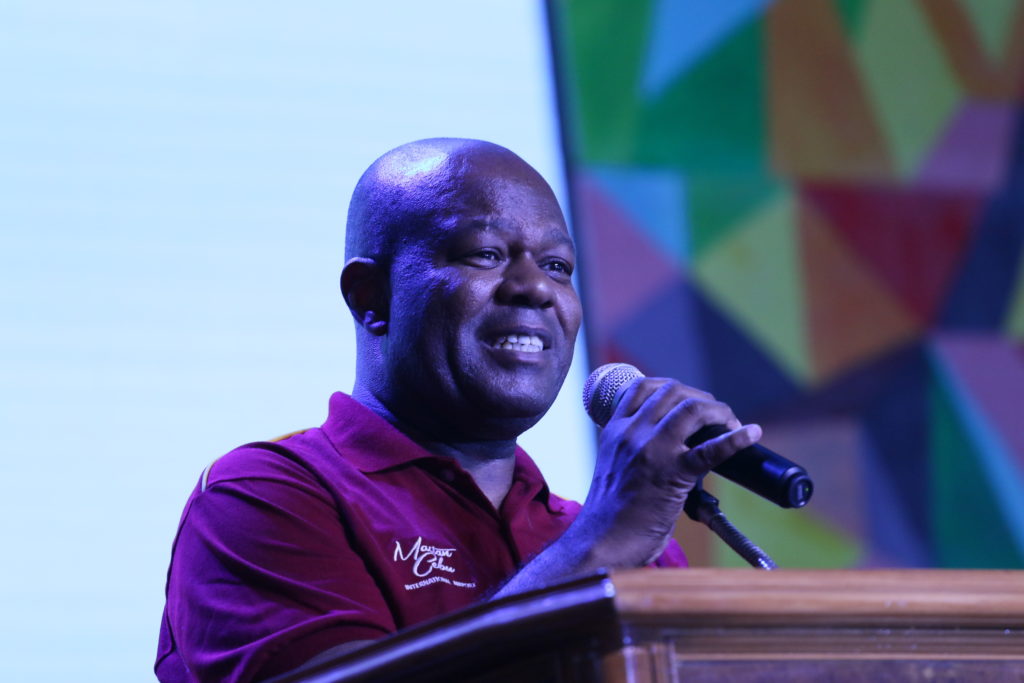 "We are making the Philippines more accessible to the world and putting Cebu in the global map," said Andrew Acquah-Harrison, Chief Executive Advisor of GMCAC in his welcome speech, "It's the vibrancy of what we collectively do—to transform the experience of passengers who travel from the airport, to contribute to the economy of Cebu and the Philippines, and to show that we are a partner of the government and the community to make a difference," Harrison added.
GMCAC's 5th year anniversary highlighted the strong, positive growth that MCIA has achieved over the years most notably in connectivity and passenger traffic.
The Sandiego Dancers

Pole Sphinx Dancer
In 2018, MCIA and its partner airlines were able to fly a total of 11.5 million passengers compared to just 6.9 million last 2014. This 2019, MCIA closed the third quarter of the year with a total of 9.5 million passengers consisted of 6.3 million domestic and 3.2 million international. Today, MCIA is connected to 23 international destinations from only 7 in 2014 and 28 domestic destinations from 23 in the same year. The airport also gained 26 partner carriers: 9 Philippine-based and 17 foreign airline partners from just 11 in 2014.
The first-ever GMCAC Partner Awards acknowledged various partners in the airline industry and other sectors such as commercial, finance, aero/airline-related, government, and media among others.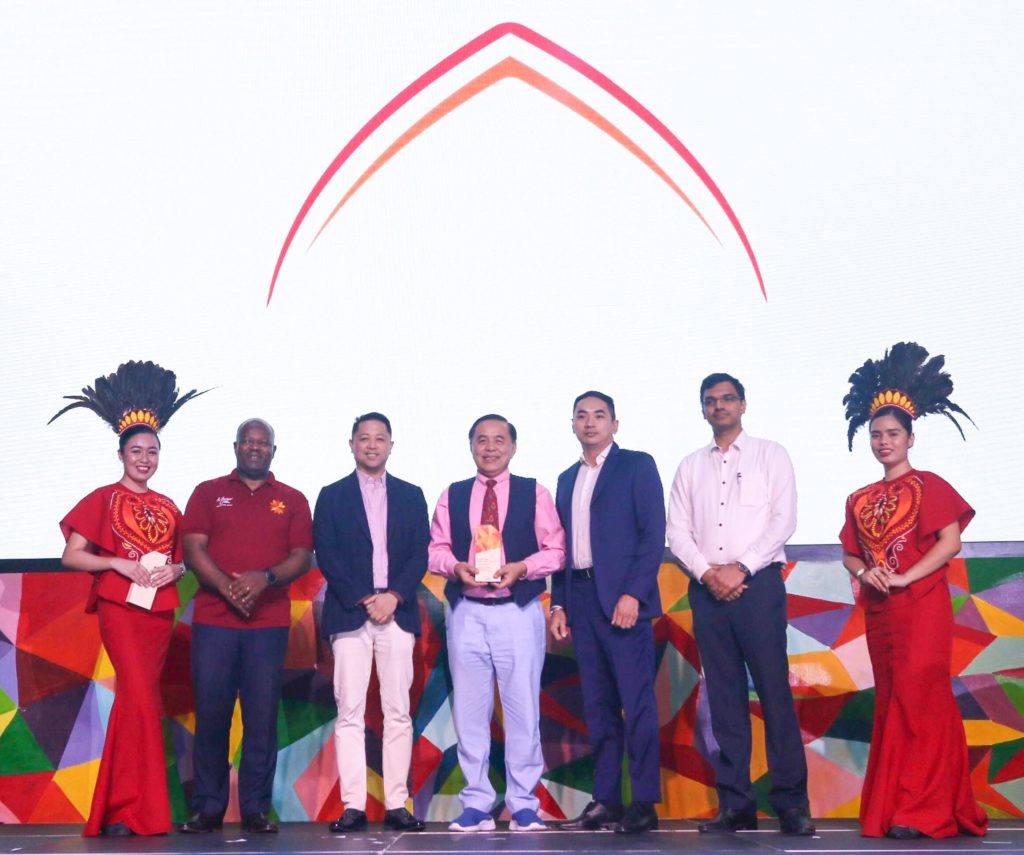 The Highest Growth Award was bagged by Philippine Airlines (Domestic Airline), Jeju Air (International Airline) and MacroAsia Airport Services Corporation (Airline Service Provider);Partner of the Year Award for Food & Beverages (F&B) category was taken home by Burger King (Big Category) and Starbucks Coffer (Small Category);Partner of the Year Award for Retail Category was won by Duty Free Philippines (Big Category and District Fiesta (Small Category); Partner of the Year Award for Service Category was awarded to Curex Money Changer and Duty Free Philippines was the GMCAC partner of the Year Awardee.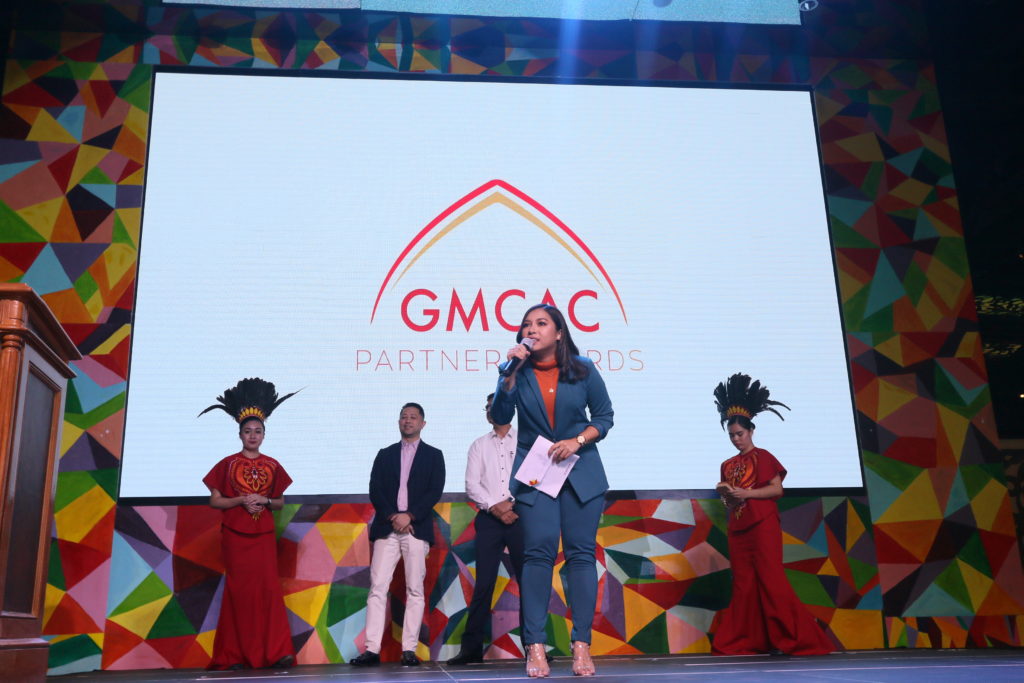 The Mactan Cebu International Airport has been recently recognized by travellers as one of the best airports in Asia for 2019 on Sleepinginairports.net where it landed in the Top 16. MCIA is envisioned as the "Friendliest-resort airport" and under the management and operation of GMR MEGAWIDE Cebu Airport Corporation (GMCAC), it strives to continuously provide world-class facilities and deliver topnotch services that reflect the warm, friendly and colorful resort experience that Cebu City is internationally known and famous for.
GMCAC's celebration for its 5th anniversary and 1st Partner Award was a celebration of colorful people and the partnership of Cebu's airport community in a memorable night of food, friendship, and festivities. It was hosted by vlogger Malaya Macaraeg and graced with the spectacular performances from local dance talents Sandiego Dance Company and Pole Sphinx. Notable personalities such as Lapu-Lapu City Mayor Junard Ahong Chan and Congresswoman Paz Radaza also joined in the festive celebration.
Lucky winner of an Emirates round-trip ticket to any destination in the world

Lucky winner of an Emirates round-trip ticket to any destination in Europe
comments are temporarily disabled.