Jan 19, 2022 pm ET
Elite Business Awardee John Cabahug Aspire To Inspire Young Entrepreneurs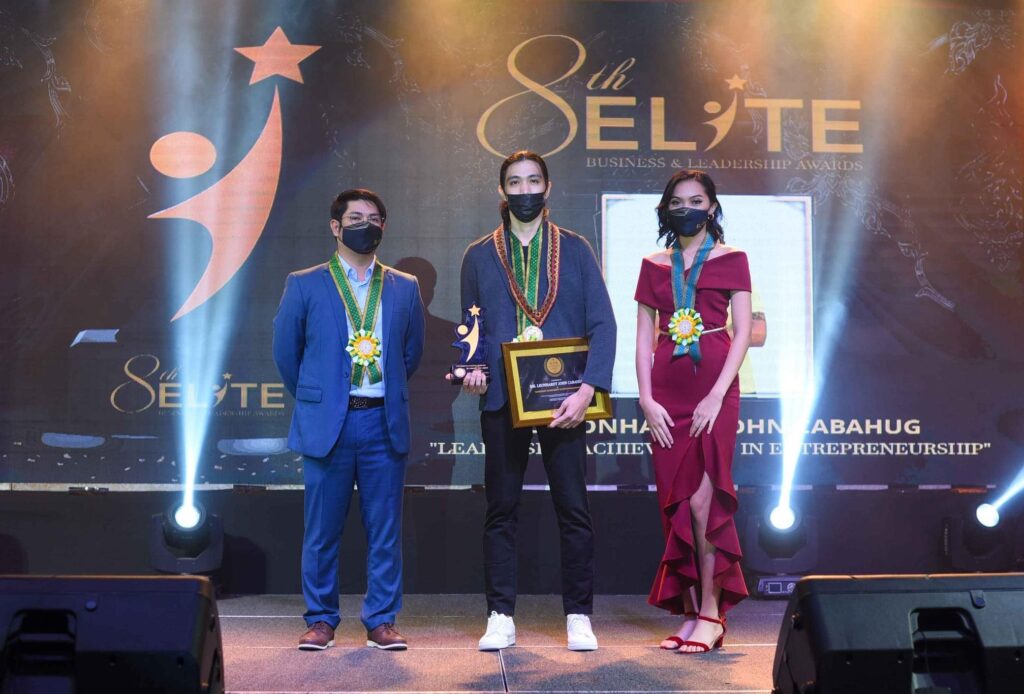 For demonstrating exemplary performance in the field of business and reflecting the ideals of an entrepreneur, Cebu's pride Leonhardt John Cabahug stood tall and proud during the 8th Elite Business and Leadership Awards at Sofitel Manila recently.
The Elite Business and Leadership Awards is an independent award giving entity geared towards recognizing excellence and achievements of companies and individuals all over the country.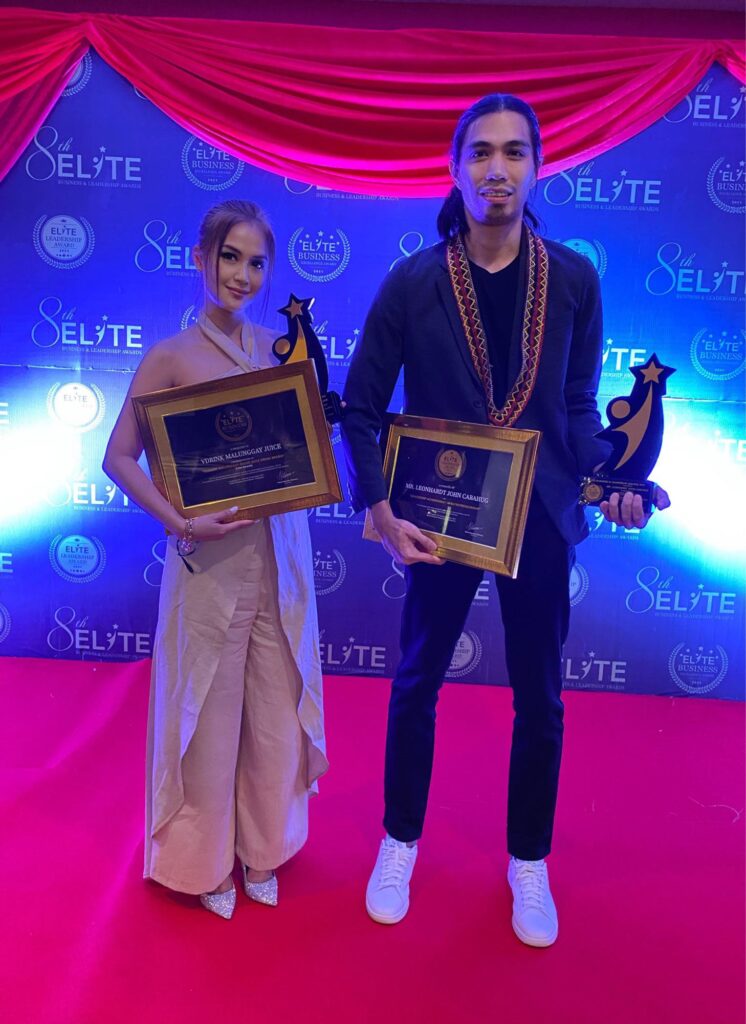 Cabahug joined the elite circle of potential businesses and significant people that included former PBA star now Mayor Vergel Meneses of Bulakan, Bulacan, Vice Governor Jose D. Tomas Sr. of Nueva Vizcaya, and Mayor Cezanne Fritz Diaz of Siaton, Negros Oriental among the 16 national awardees.
The 34-year-old Cabahug was feted for his Vdrink Malunggay Juice being the "Premier Malunggay-based Juice Drink Brand." It's actually the third award received by Cabahug for Vdrink in 2021 after the "Best Premium Quality Wellness Lactating Malunggay Juice Brand" and the "Philippine Social Media Star Band".
Interestingly, Cabahug bagged the Elite accolade just a day after super typhoon Odette devastated his hometown Cebu.
For Cabahug, the Cebuanos are high spirited people, celebrating life brightly even in the dark.
And looking at the brighter side of things with positivism, the 34-year-old Cabahug said the unfortunate event even became an opportunity for the Cebuanos to showcase their resiliency in the face of adversity.
"No electricity, no water, no mobile signal, no internet and network data available in entire Cebu after typhoon Odetette hit but look at your loved ones," said Cabahug. "It is a wonderful experience if you are going to think of it in a positive way. This has been a new experience that you can bring with you forever because our experiences in life is ours to keep and anytime in the future, we can talk about it and maybe even laugh about it and looking back, we can value that moment as it can humble you down and focus on things that really matter."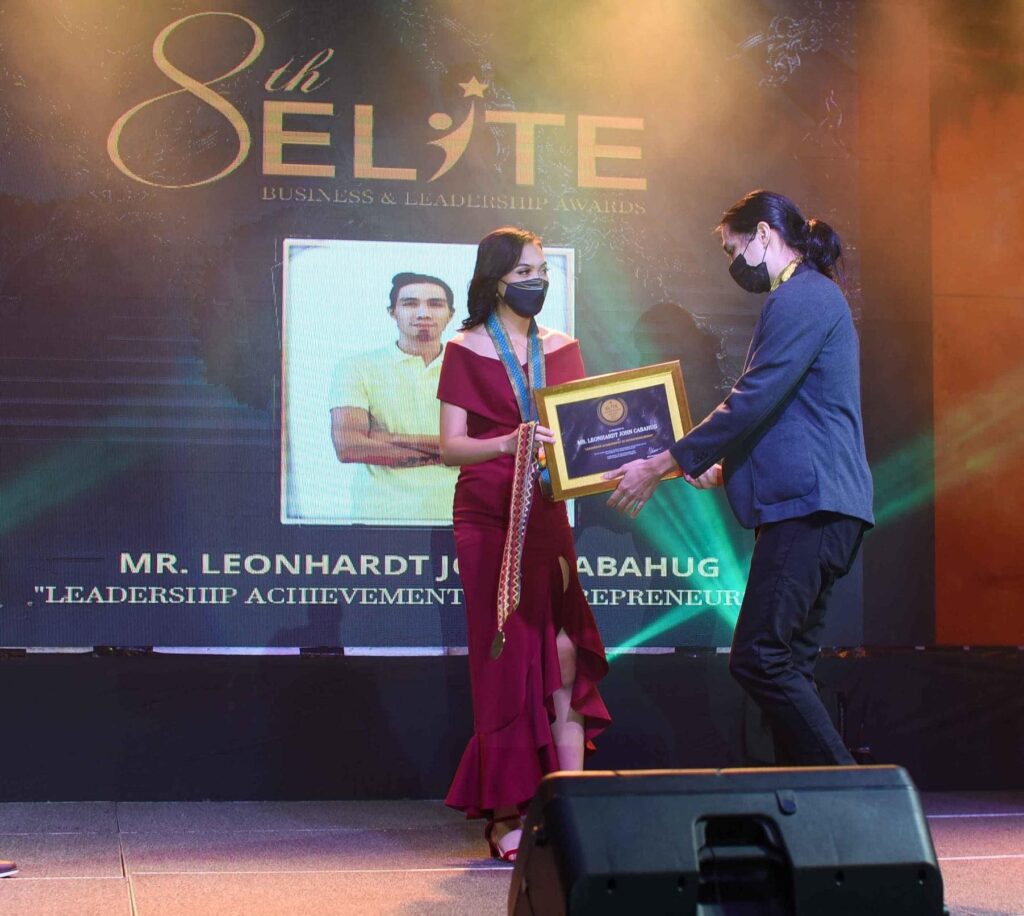 "It can also motivate you for there is so much to rebuild and families to help. Personally, it gave me the opportunity to educate my children. To celebrate Christmas without material things. Food on the table and quality time talking with them without gadgets. As we looked around, we saw each other and that's all that matters. At the end of the day, we value the people around us," Cabahug continued.
The former collegiate basketball star from the University of the Visayas (UV) Green Lancers said he felt blessed and humbled by the distinct honor bestowed upon him.
Now Cabahug wants to use it as motivation in carrying out his mission to inspire young entrepreneurs who have big dreams in their chosen field.
"I believe that God lends a helping hand to the man who tries hard. That's how I wanted young individuals with dreams to keep in mind," Cabahug concluded.
comments are temporarily disabled.