May 06, 2020 am ET
CEB intensifies sanitation protocols for flight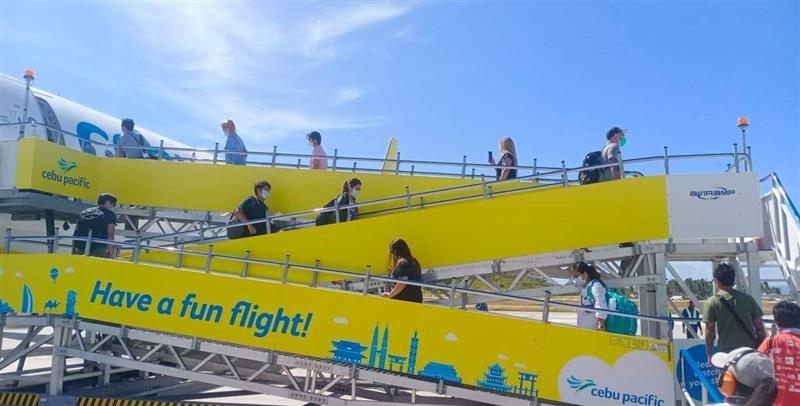 Leading Philippine carrier Cebu Pacific (PSE: CEB) plans to implement new sanitation protocols and intensified preventive measures, as it prepares for the resumption of commercial passenger operations, following quarantine restrictions caused by the Coronavirus Disease (COVID 19).
All pilots and cabin crew will undergo rapid antibody tests before they are assigned to operate flights. All operating crew will don Personal Protective Equipment (PPE) while on duty.
All ground staff are likewise required to don PPEs while on duty. Cleaning and disinfection procedures have been ramped-up for all CEB facilities and equipment such as self-check-in kiosks, check-in, and bag drop counters and shuttle buses. Alcohol-based hand sanitizers will be provided for all passengers and staff at the airport and inside the aircraft.
"We are implementing additional procedures to assure our passengers and give them the confidence to travel again. Rolling out 'contactless flights' will minimize face-to-face contact between our ground staff and our passengers and observe physical distancing," said Candice Iyog, Vice President for Marketing and Customer Experience at Cebu Pacific.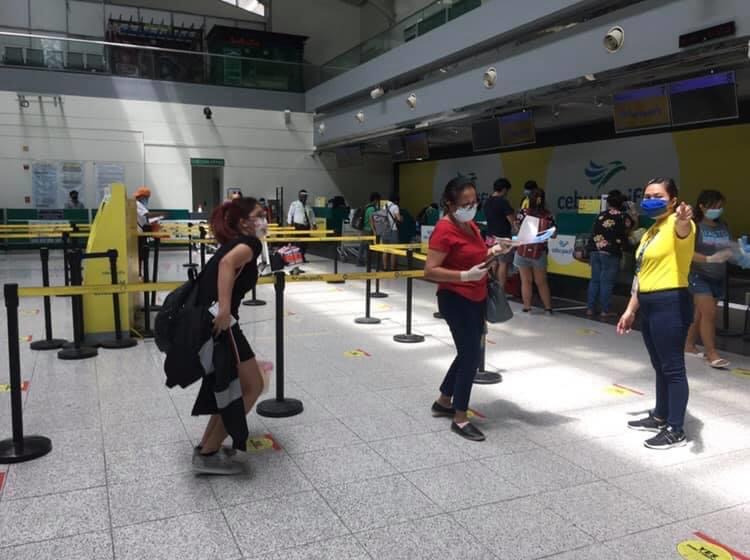 CEB urges all passengers to check-in for flights online. They will also be required to hold their own boarding passes with the barcode facing the staff for scanning. Queues and boarding procedures will be managed according to physical distancing guidelines. All passengers will also be required to wear face masks upon entry at the airport terminal and for the duration of the flight.
All CEB aircraft will undergo extensive daily disinfection, which includes the misting of the cabin using a disinfectant approved for Airbus jets that is effective in eradicating viruses including the Novel Coronavirus. This process is aligned with International Air Transport Association guidelines, and ensures that all surfaces (such as passenger seats, overhead bins and cargo compartments) are covered and sanitized.
On top of thorough cleaning before and after operations for the day, all surfaces inside the lavatories–from the walls, sink, mirror, knobs, toilet bowl, and floors will be cleaned and disinfected in between flights. All lavatories will also be sanitized every 30 minutes during a flight.
CEB's fleet of Airbus jets are also equipped with High-Efficiency Particulate Arrestor (HEPA) filters that are capable of filtering microscopic bacteria and virus clusters, including the Novel CoronaVirus with 99.99% efficiency, similar to what is used in hospital operating rooms.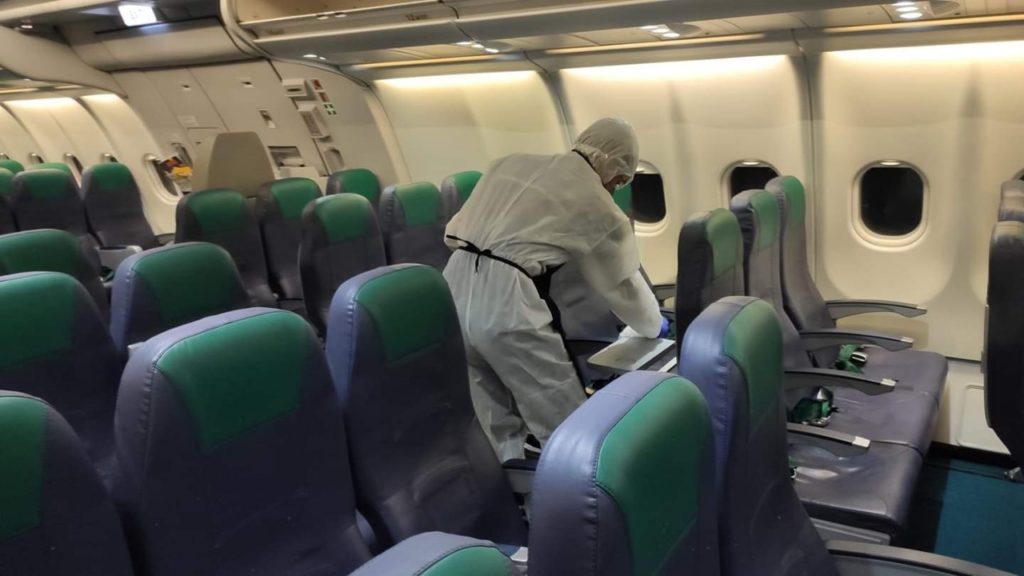 "We hope for our passengers' understanding as we implement new measures for our restart. Please rest assured that we will continue to review these processes and continue to deliver the warm, friendly service Cebu Pacific is known for," Iyog added.
CEB is planning to restart commercial operations after almost two months of temporary suspension. The carrier may initially restart with a limited number of domestic flights.
###
About Cebu Air Inc. (PSE: CEB)
Cebu Air Inc. is the largest carrier in the Philippine air transportation industry, offering its low-cost services to more destinations and routes with higher flight frequency within the Philippines than any other airline.
CEB and subsidiary Cebgo fly to 37 domestic and 25 international destinations, with over 105 routes. The CEB network operates flights out of seven strategically placed hubs in the Philippines: Clark, Davao, Cagayan de Oro, Kalibo, Cebu, Iloilo and Manila.
The Cebu Pacific fleet is comprised 76 aircraft—five (5) Airbus A321NEO, five (5) A320NEO, seven (7) Airbus A321CEO, 30 Airbus A320, eight (8) A330, seven (7) ATR 72-500, 13 ATR 72-600, and an ATR Cargo Freighter. CEB boasts of one of the youngest fleets in the world, with an average fleet age of five (5) years.
A member of the International Air Transport Association (IATA), Cebu Pacific has achieved full compliance with IATA Operational Safety Audit (IOSA)—considered as the benchmark of the highest standards for safety in the airline industry, joining a roster of over 425 airlines worldwide that have strictly complied with the most stringent of international standards governing aviation safety.
For bookings and inquiries, guests can visit www.cebupacificair.com or call the reservation hotlines (+632)7020-888 or (+6332)230-8888. The latest seat sales can be found on CEB's official Twitter (@CebuPacificAir) and Facebook pages. Guests may also download the Cebu Pacific official mobile app on the App Store and Google Play.
comments are temporarily disabled.