Oct 29, 2019 am ET
"Braver Moira" Concert Captured The Hearts of Cebuanos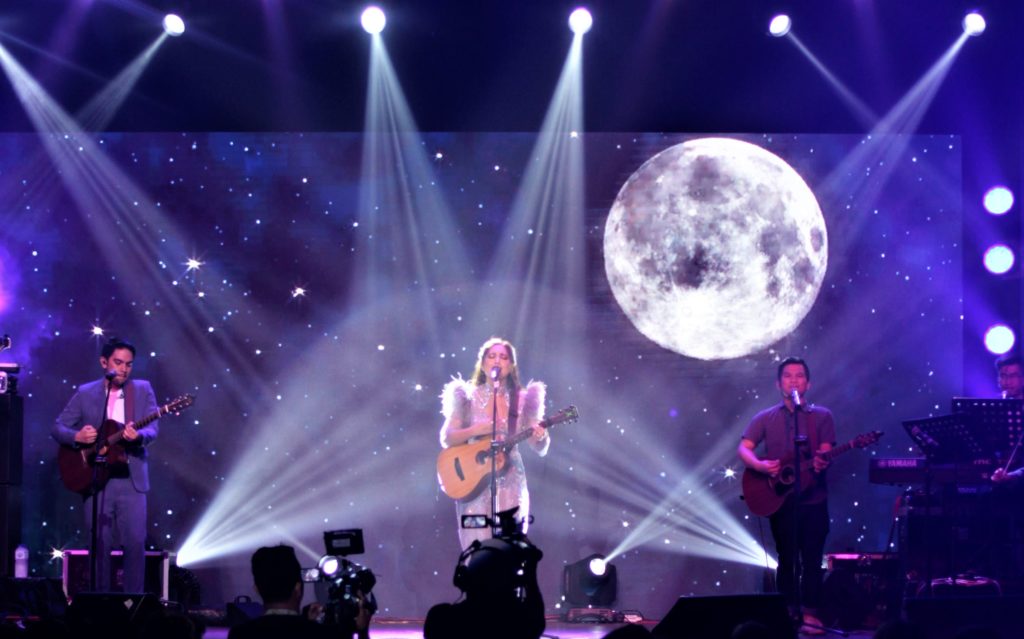 With her soothing, almost surreal, voice and angelic face, it is really hard not to lend an ear—or to turn a blind eye—to the phenomenal hugot queen, Moira Dela Torre, whose music career has drastically soared over the last few years. Today, Moira is considered an icon in the local music industry and she's loved by legions of her devoted fans—majority of whom are Cebuanos.
Last October 25, at the Pacific Grand Ballroom, Waterfront Hotel And Casino, Cebuano concertgoers of the 3rd and final leg of her "Braver Moira" concert finally got to experience the once in a lifetime opportunity to witness Moira perform her hit songs live on stage with her special guests. The crowded venue was filled with fans from different walks of life—from children, to teenagers, adults and even those who are already in their senior years—were all excited and ecstatic to be serenaded and entertained by their idol all through the night.
The concert was officially started by Fatboys Production CEO, Vispop Artist, and MOR Pinoy Music Awards Best Regional Song 2015 awardee, Kurt Fick, who sent everyone in a rollercoaster ride of emotions with a series of his hit songs "Puhon", "Sa Pagkakaron" and the popular "Hahahasula". Wishcovery Season 1 first-runner up Kimberly Baluzo followed and wowed the crowd with her superb performance of Kitchie Nadal Medly and her own rendition of Bamboo's pinoy rock, "Tatsulok".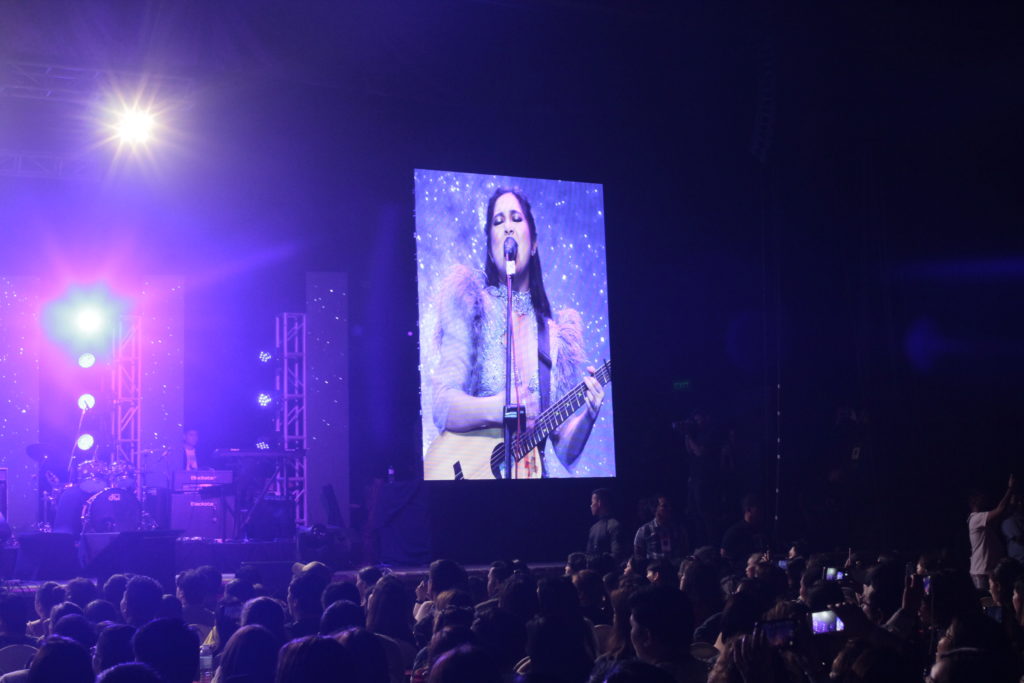 Finally, after a series of sharp breaths and murmurs from the hyperexcited crowd, the dimmed lights came back to life and the star of the night, Moira Dela Torre herself, emerged in her sparkling silver outfit and everyone went wild. People were shouting their loudest "I love yous" to Moira and waved their balloons and banners to officially welcome her in a truly Cebuano manner as colorful lights and fog machines intensified the excitement of all. Moira flashed her biggest smile with husband Jason Marvin Hernandez and the performing band behind her and enthusiastically talked to everyone using some Cebuano words which were written in her palm such as "naguol," "gibiyaan" "pagsure" and "istoryahe"—to the delight of the already hyped crowd! Moira then started performing her signature heartfelt songs, originals and covers, "Tagu-taguan", Moonstar88's "Torete", Imago's "Sundo", her Himig Handog winning piece, "Titibo-tibo" and "Pahinga" which was written by the same writers behind Titibo-tibo.
The next special guest who graced the "Braver Moira" concert was none other than Argee Guerrero otherwise known as I Belong To The Zoo who did a duet performance with Moira. The duo sang their hit, "Patawad, Paalam" which is the first single of Moira's album, "Patawad". Moira took a short break and I Belong To The Zoo dominated the stage with his another hotly-listened song, "Sana Sinabi Mo." When Moira reappeared, she went down the stage to mingle with the crowd and one lucky guy named Nigel got the chance to have a duet with her as they sang the totally heartbreaking song, "Kung Hindi Rin Lang" by Moira and Zel Bautista of December Avenue.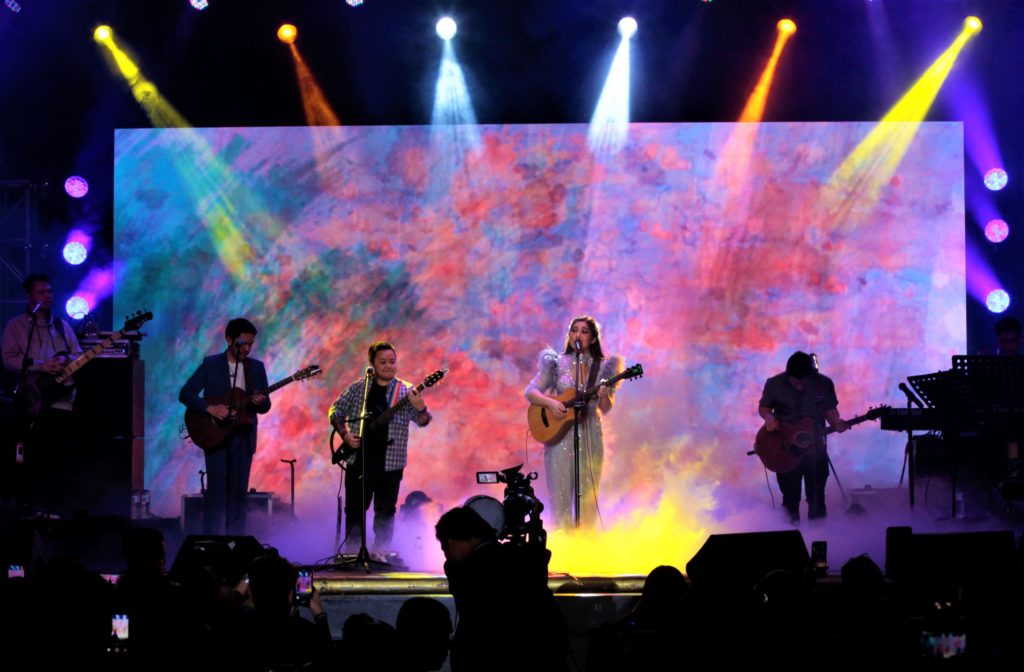 Next celebrity guest to perform with Moira was Filipino actor, singer-songwriter and guitarist, Aiza "Ice" Seguerra who sang a couple of Coldplay hits and his timeless classic "Pagdating Ng Panahon".
Jason finally entered the scene and the crowd went even crazier and wilder as he sang the sexy, sultry and subtly daring with its old-school beat, "Mabagal" with Moira who was definitely enjoying this part with the man she chose to marry. The intense gazes, wide smiles and occasional touches they exchanged made the real-life couple's sexy duet way, way, sexier. "Mabagal" is a duet of Daniel Padilla and Moira which topped this year's Himig Handog songwriting competition.
"Sabi Ng Lola" was Moira's next song and the celebrated musician admitted that her inspiration in writing the song was none other than her late grandmother who fondly called her "Oyang" and whom she grew up with together with her sisters J'Mee and Reese in Olongapo City. "My Lola helped me through depression." Moira fearlessly admitted to the crowd and sang her tribute song to her grandmother. After the tearjerker performance, Moira's sisters joined her on stage and the three of them sang classic hits such as Elizabeth Mitchell's "You Are My Sunshine", Elvis Presley's "Can't Help Falling In Love With You" and Carpenter's "I Won't Last A Day Without You". She continued with original compositions "Lion", "Malaya" and "EDSA" which stands for "emosyong dinaan sa awit" written by Jason while he was stuck in the traffic.
When she was down to her last 3 songs, Moira took the time to once again extend her heartfelt thanks to the Cebuano people including Big Winner of Pinoy Big Brother Unlimited, Slater Young and wife, Kryz Uy, telling them how close they are to her heart and how grateful she was that the last national leg of "Braver Moira" took place in the Queen City of the South. "I'll come back…I always come back to Cebu." she promised.
Moira then performed "Ikaw At Ako" with Jason which is their wedding song and the theme song of the box-office hit film, "Hello, Love, Goodbye" starring Alden Richards and Kathryn Bernardo. For her final piece, Moira, resang her multi-awarded hit, "Tagpuan".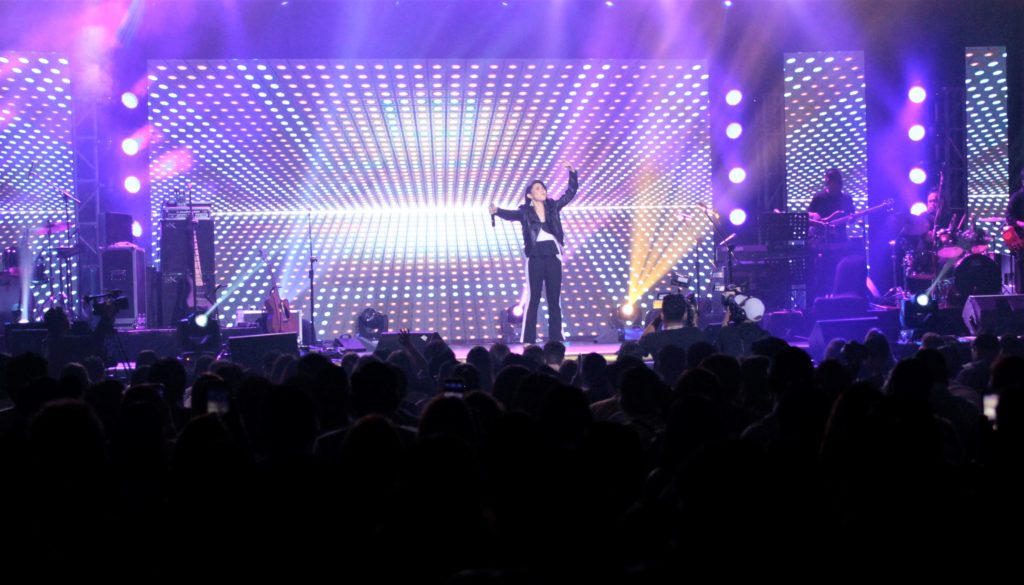 "Braver Moira" Cebu leg was one of its kind not only because it was Moira's but because it was a production filled with so much love for music, especially OPM, and love for the people who love the music of the incomparable Moira Dela Torre. As what Moira said, Braver was meant to inspire people, to let them know that they are stronger and braver than they think. "This isn't mainly about me but you all. You made me braver." said Dela Torre.
By 2020, Braver will have an international tour as part of Moira's invasion to the international music scene.
comments are temporarily disabled.