Jan 27, 2020 pm ET
USPF bags double crown in Cesafi beach volleyball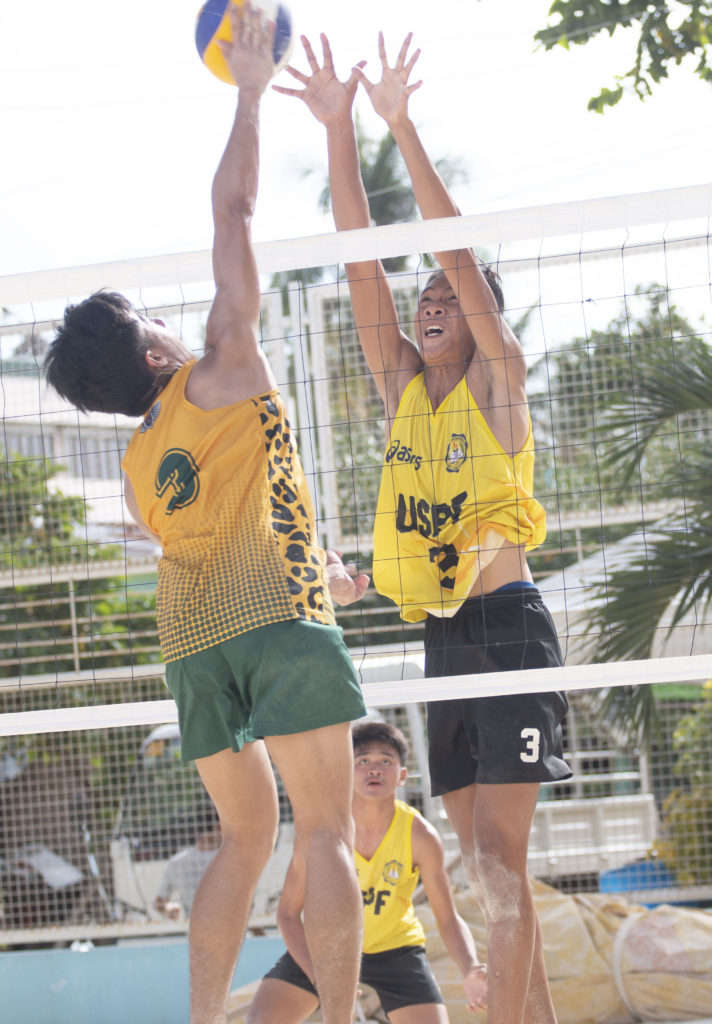 The University of Southern Philippines (USPF) started the Year of the Metal Rat on a high note after sweeping the men's and boys' divisions of the  Season 19  Cebu Schools Athletic Foundation Inc. (Cesafi) beach volleyball tournament at the Millennium Park beach volleyball court beneath the Marcelo Fernan Bridge in Lapu-Lapu City.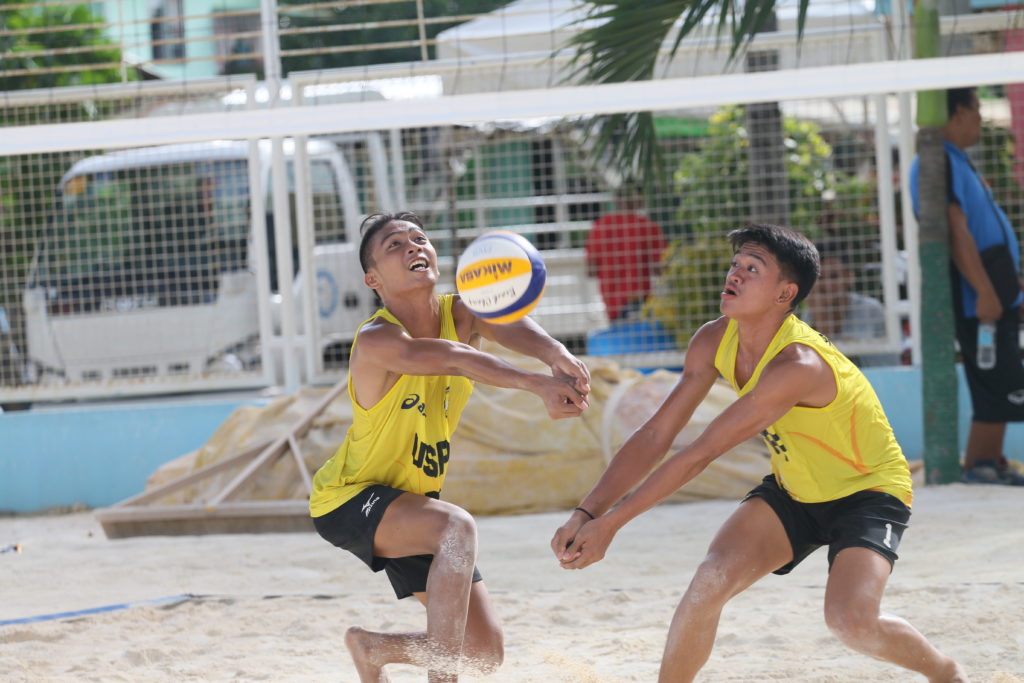 It was the USPF boys' team who drew first blood by beating the University of San Jose-Recoletos (USJ-R), 21-19, 21-16, in the secondary division championship on Saturday, January 25, 2020.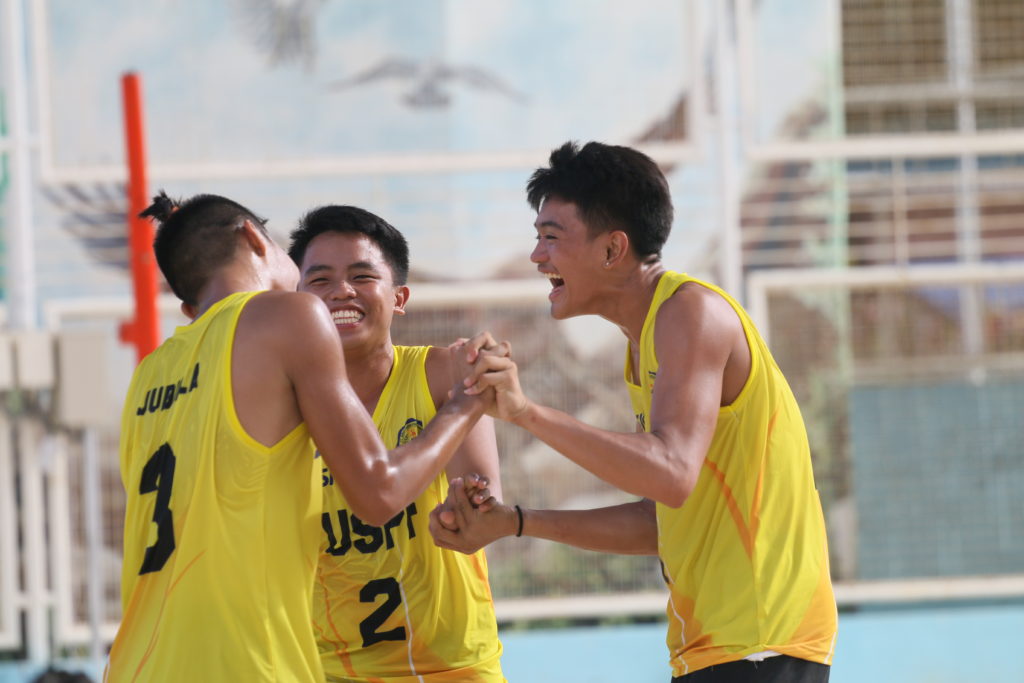 USPF's rookie player, Jasper Judilla, displayed his full arsenal in the championship game, helping his team escape with a close win in the first set followed with a convincing five-point edge in the title-clinching second set.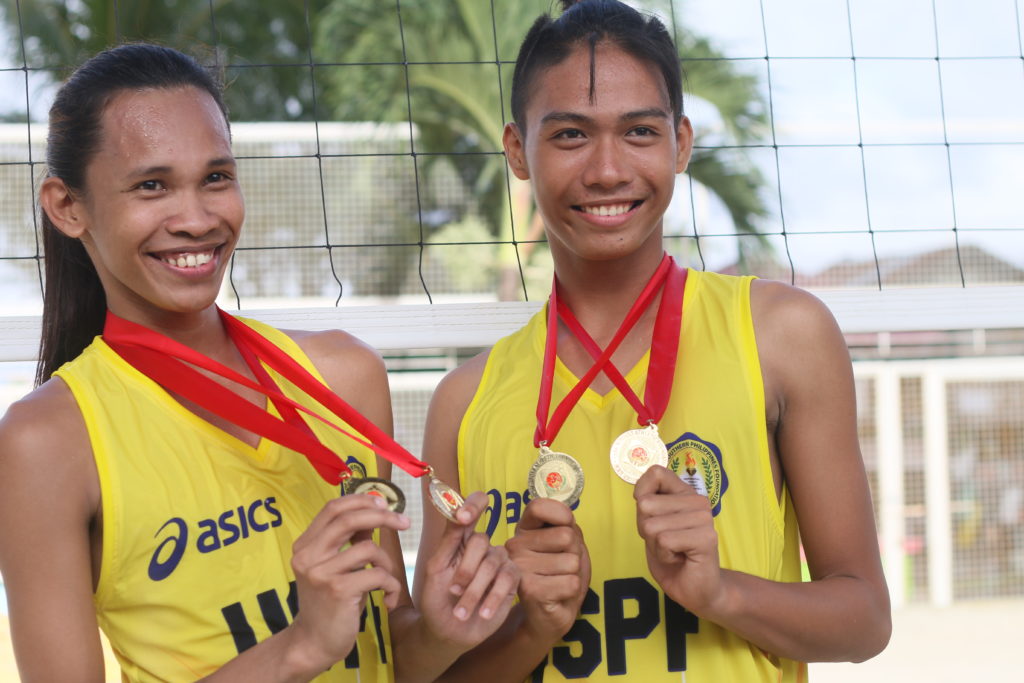 Judilla's jaw-dropping performance earned him the Most Valuable Player (MVP) medal and was teary-eyed when he disclosed that the win and his MVP medal was dedicated to his late mother, who died when he was still 11 years old.
"I was shocked and at the same overwhelmed because I really didn't expect to be recognized as the MVP especially there are a lot of good players in the tournament. I feel so honored with the award and I dedicate this recognition to my mother," said the 18-year-old  Judilla.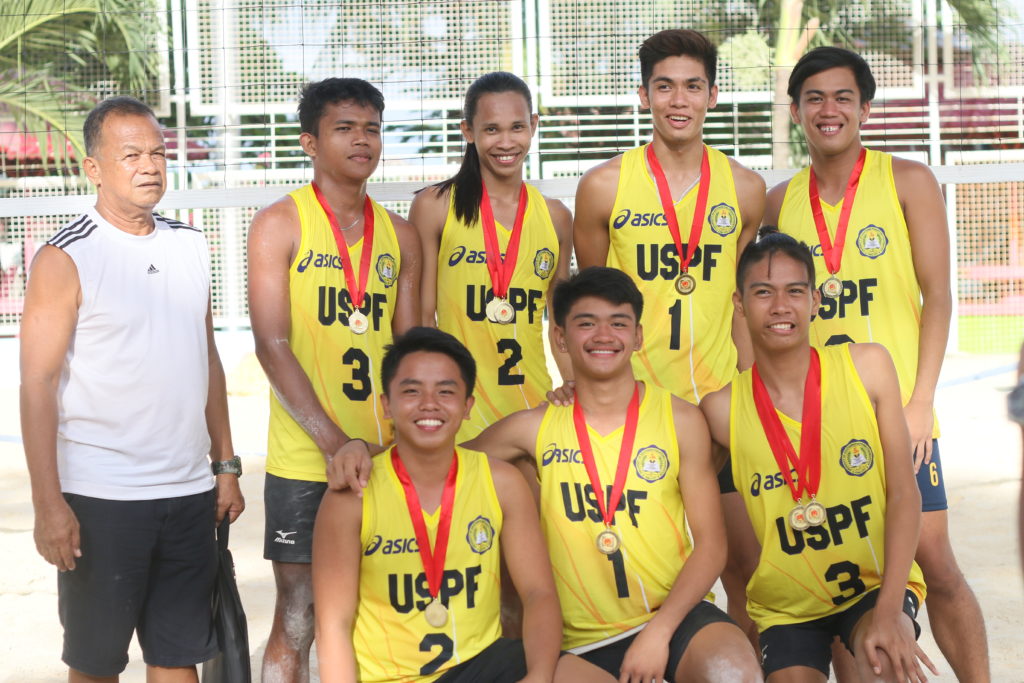 The men's team followed suit with an emphatic win against the erstwhile three-time defending champion the University of the Visayas.  USP-F pulled off a straight-sets win over UV, 21-19, 21-16.
Jason Kent Imperial was named the MVP for the men's division.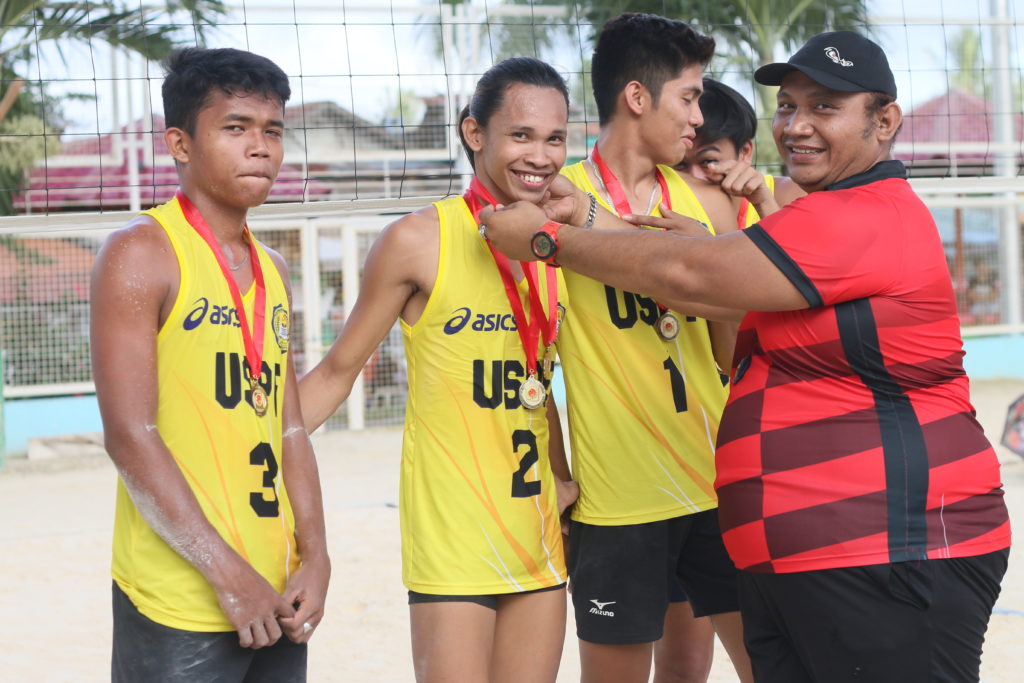 The battle for the championship went down the wire. USPF players even admitted that they did not expect to defeat UV.
"It's unexpected since our opponents were the reigning champions. We gave our best and we're thankful that our dedication and hours spent in practice have paid off. We thank the unending support from coach Cecil Jotojot," said Imperial.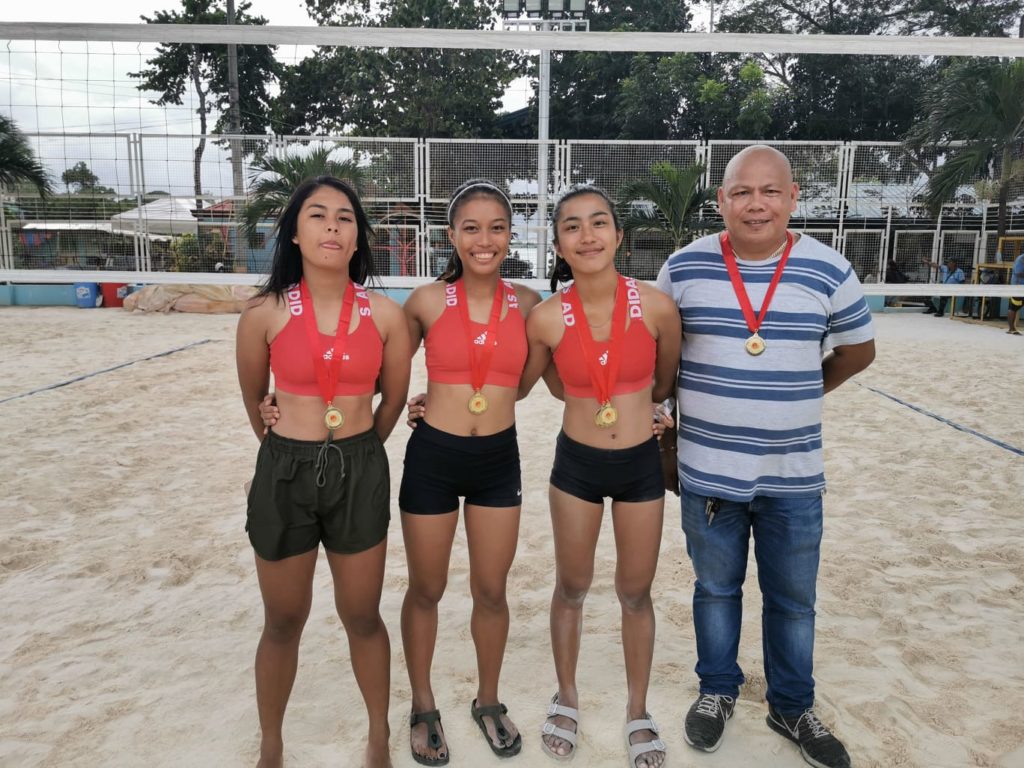 In the girls' and women' divisions, the University of San Carlos (USC) Lady Warriors beat  the Southwestern University-Phinma in straight sets, 21-15,25-17 for the tertiary crown, while the championship title in the secondary was claimed by USJR after winning against  USPF, 21-5, 15-21, 15-6.  Jhamaica Rose Sabellon was named as the secondary girls MVP.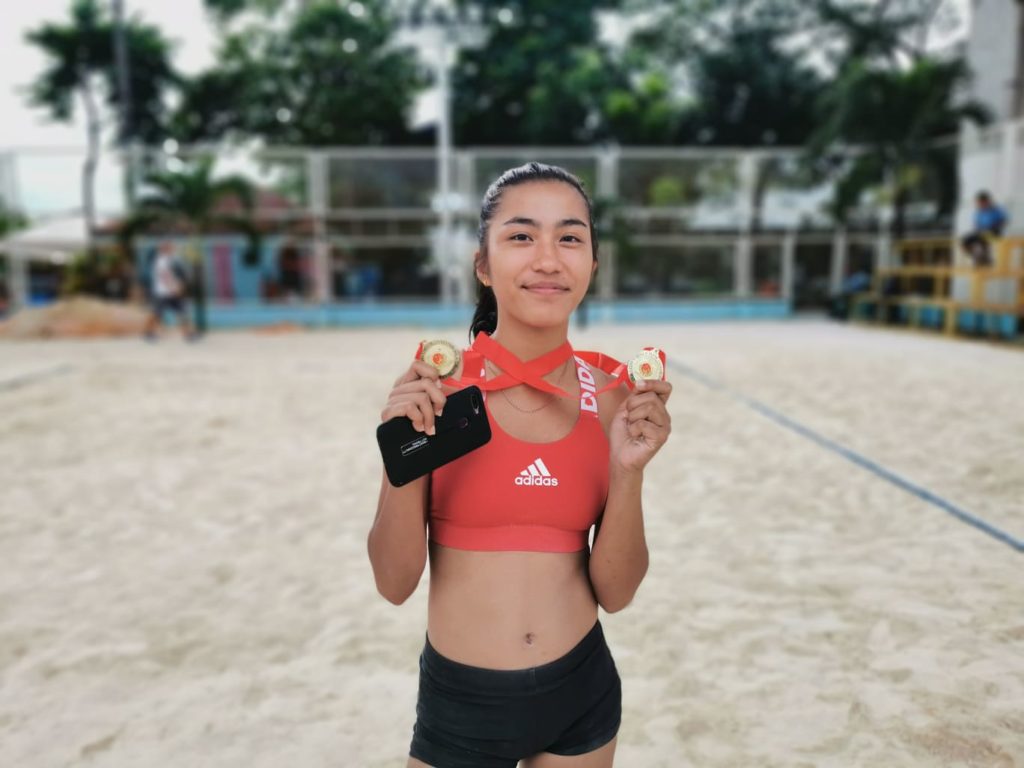 comments are temporarily disabled.