Aug 08, 2023 pm ET
UC Webmasters Showcase Championship Excellence in Weekend Duels
A thrilling weekend of intense basketball action unfolded as the University of Cebu (UC) Webmasters' men's basketball teams, known as Team 1 and Team 2, etched divergent paths in their respective championship clashes, leaving sports enthusiasts abuzz with anticipation and excitement.
Triumphant Victory for UC Webmasters Team 1 in 2023 Mayor Dongkoy Fiesta Cup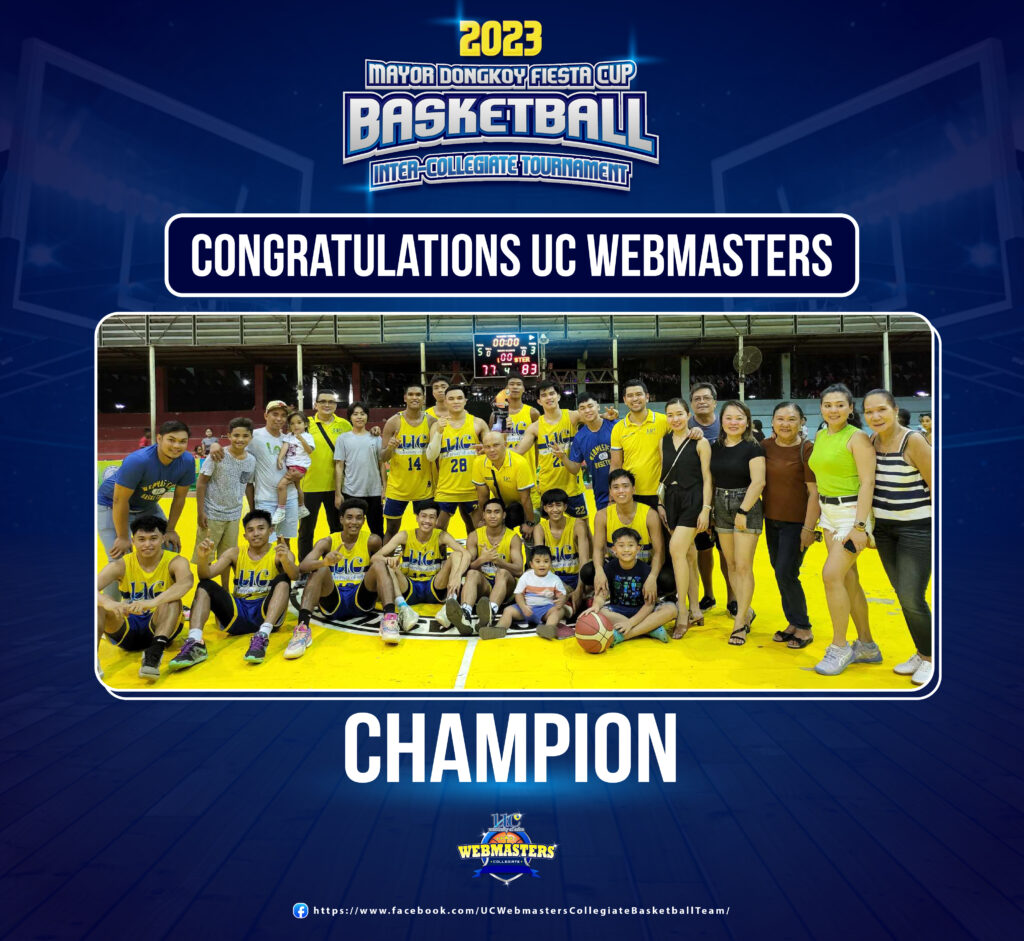 The spotlight was ablaze on UC Webmasters Team 1 as they secured the coveted title in the 2023 Mayor Dongkoy Fiesta Cup Inter-Collegiate Basketball Tournament. In a riveting showdown that took place on Saturday, August 5, 2023, at the esteemed Asturias Sports Complex in Cebu, the UC Webmasters displayed their mastery by outplaying their opponents, the University of Southern Philippines Foundation (USPF) Panthers, with a final score of 83-77. The star of the match was Roosevelt Jelliango, whose remarkable performance led the charge with an impressive 21 points. Not to be outdone, Luther Gabriel Leonard contributed 15 points, while Michael Diaz, Maverick Eligoyo, and Ricofer Sordilla each added 11 points, collectively propelling the team towards a triumphant victory.
Courageous Effort by UC Webmasters Team 2 in El Salvador City Mayor's Cup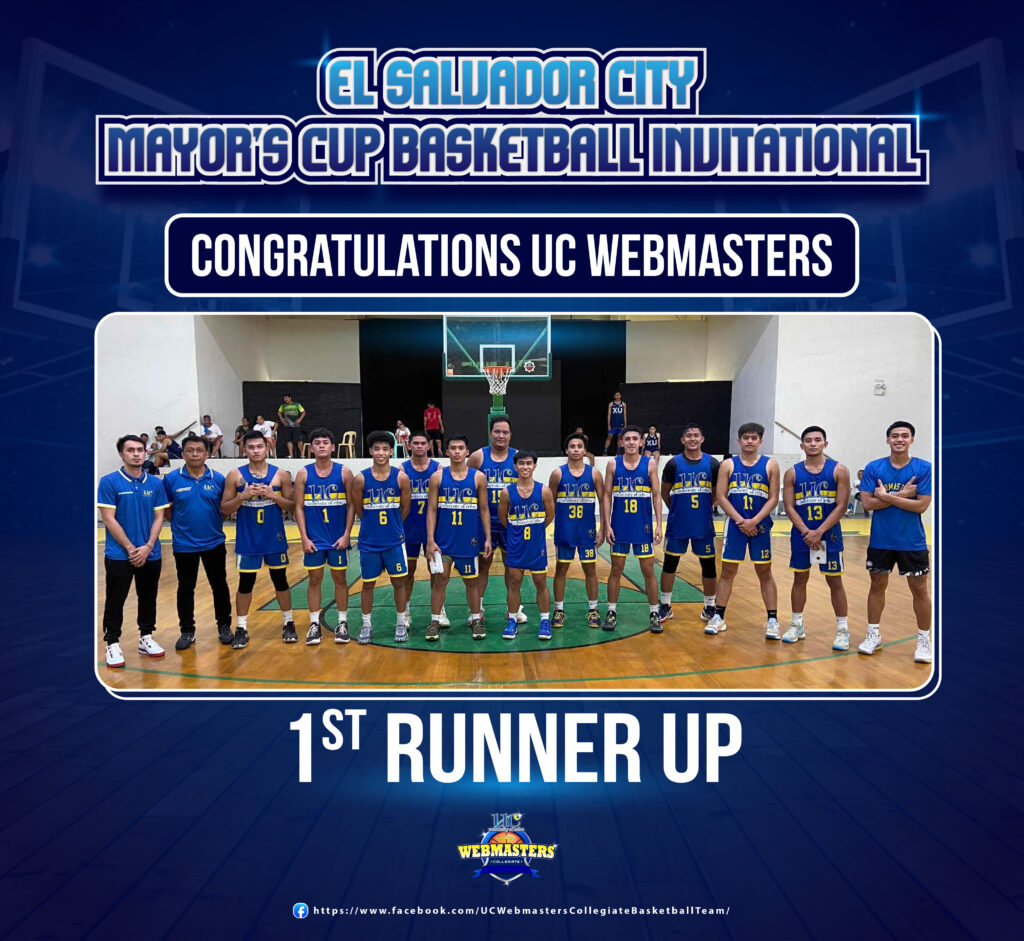 On an entirely different court, UC Webmasters Team 2 showcased their basketball prowess at the El Salvador City Mayor's Cup Basketball Invitational held in Misamis Oriental. Despite facing a formidable foe in the reigning Cebu School Athletic Foundation, Inc. (CESAFI) champions, the University of the Visayas (UV) Green Lancers, UC Webmasters Team 2 demonstrated unwavering determination. The battle culminated with a 93-71 win for the Green Lancers, but UC Webmasters Team 2 left an indelible mark by showcasing remarkable tenacity and sportsmanship, underscoring their dedication to the game.
Anticipating the 2023 CESAFI Basketball Season
Having emerged victorious in their respective tournaments, both the UC Webmasters and the UV Green Lancers are gearing up for the highly anticipated 2023 CESAFI basketball season. With the action set to commence on September 23 at the iconic Cebu Coliseum, basketball aficionados can expect a captivating display of skill, teamwork, and competitive spirit that defines the sport.
A Showcase of Excellence and Sportsmanship
These remarkable championship conquests stand as a testament to the University of Cebu's unwavering commitment to fostering a culture of athletic excellence and sportsmanship among its student-athletes. As the excitement mounts for the upcoming CESAFI season, fervent fans and devoted supporters eagerly await the unfolding of the next thrilling chapter in the storied rivalry between these two formidable teams.
comments are temporarily disabled.