Feb 20, 2020 pm ET
Robinsons Galleria Cebu opens Assemblage Art Festival for National Arts Month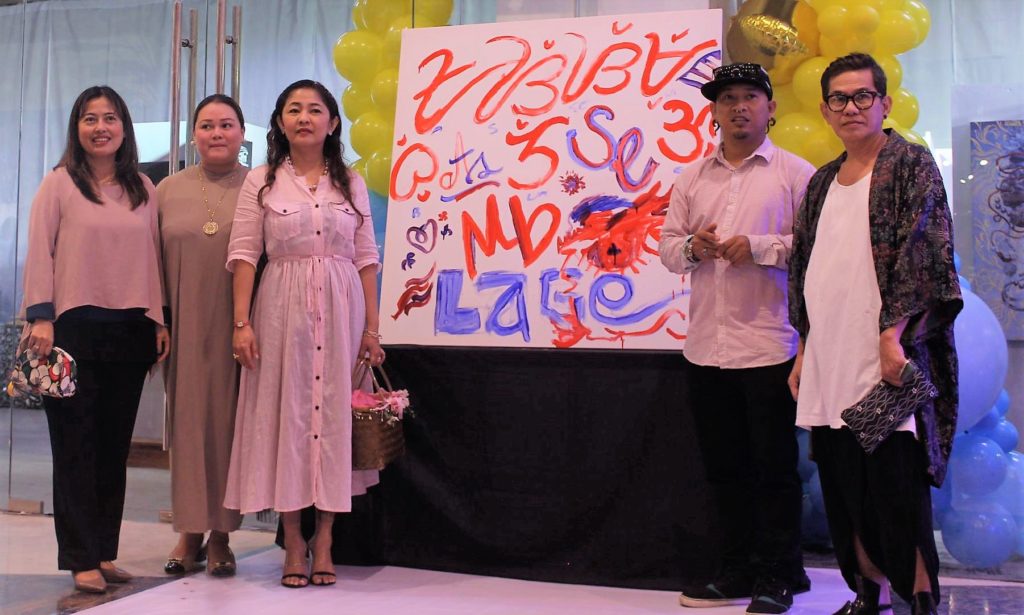 Local artists showcase their homegrown works and designs at Robinsons Galleria Cebu's newly formed art festival with the theme "ASSEMBLAGE" in celebration of the National Arts Month.
Spicing up the conventional ribbon-cutting, the festival opened with a live art performance by featured artists with the likes of Jean Govinda Marquesto, Romero Vergara, Darby Alcoseba and Christine Virtucio, Robinsons Land Corp. Regional Operations Manager May Adolfo and the beloved art patron Maria Ivy Ang. The featured guests painted spontaneously on the white canvas with the words Assemblage along with baybayin with the same meaning and other doodles. The completed artwork will be one of the highlights of the art exhibition as a symbol of the start of the said celebration.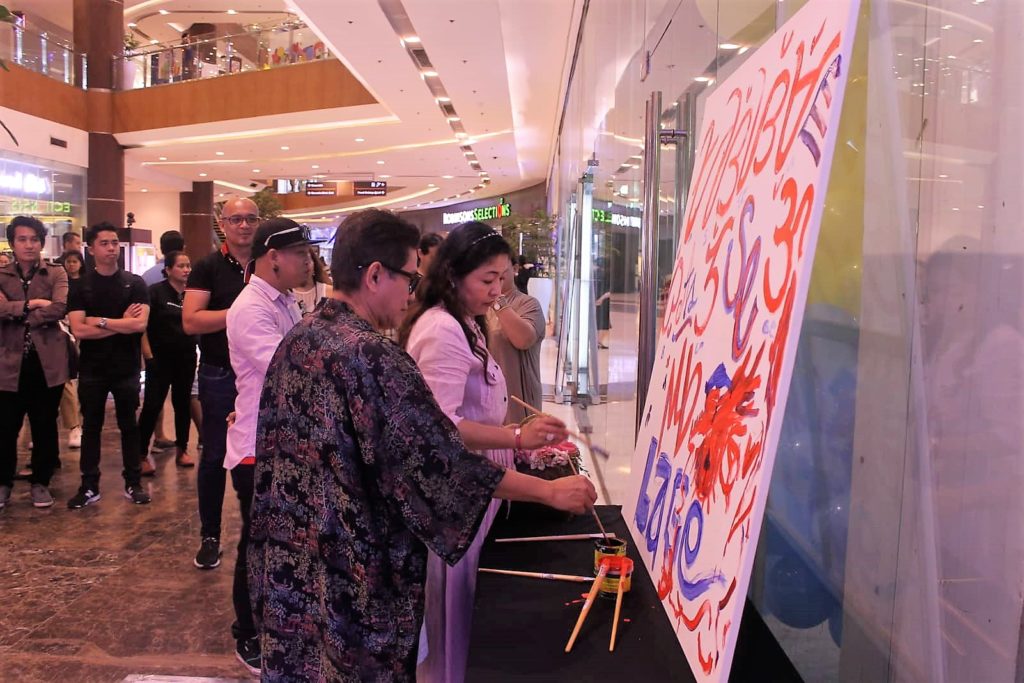 The art gallery features different types of artworks from traditional to modern with varying mediums such as oil, acrylic, pen, thread, yarns, print and the like. The gallery also showcases jewelry, clothing, bags, photography, postcards, 3D sculptures, posters and other creations by the Draft Academy students. The said gallery is located at Level 1 across Adidas store in Robinsons Galleria Cebu.
SIGNIFICANCE
One of the main organizers of the event and an esteemed fashion designer himself, Dexter Alazar shared that aside from being Robinsons Galleria Cebu's event, the ASSEMBLAGE Art Festival is a collaboration between the Draft Academy and Style Firm from graphics and design and the curation of the gallery and the artists.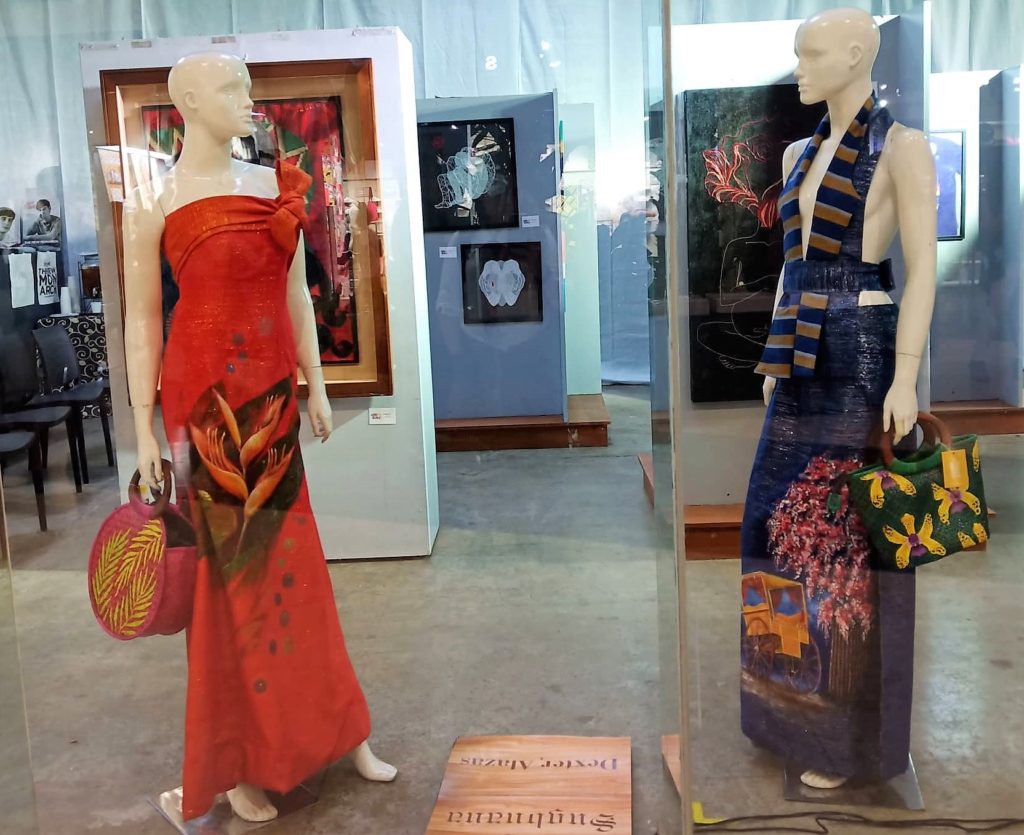 The theme ASSEMBLAGE depicts the assembly of different artists both veteran and aspiring, varying forms of art both traditional and modern and a fusion of new ideas in the most creative ways possible.
The festival is still on its first year and Alazar hopes that it will be successful enough to be continued for the next Arts Month celebrations.
"It is like an art revolution where we welcome everyone, new or established to just put their ideas out there. Anyone can be an artist. Art is for everyone," he emphasized.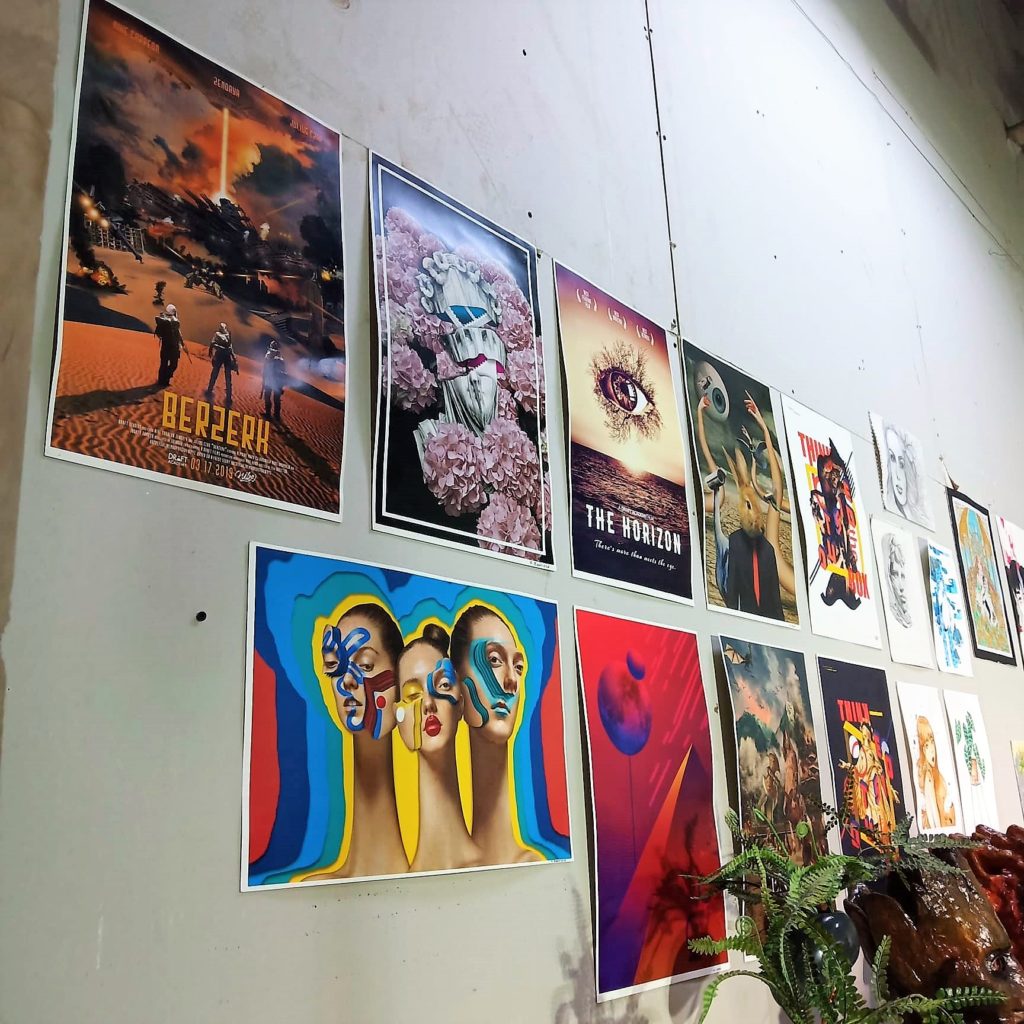 JEAN GOVINDA: THE STRING ART MAGICIAN
Jean Govinda Marquesto or preferably referred as Jean Govinda is a Manila-based Cebuano visual artist. Some of the highlights of the art gallery are his two stunning artworks of mixed media involving nails, thread and oil paint.
His first artwork entitled The Grip depicts a woman gripping or hugging a robot. Govinda describes it as his depiction of how humans have fallen in love with technology particularly women who are seen to be constantly updated with the latest digital trends. Other elements of the artwork include the Google Chrome browser and machine parts.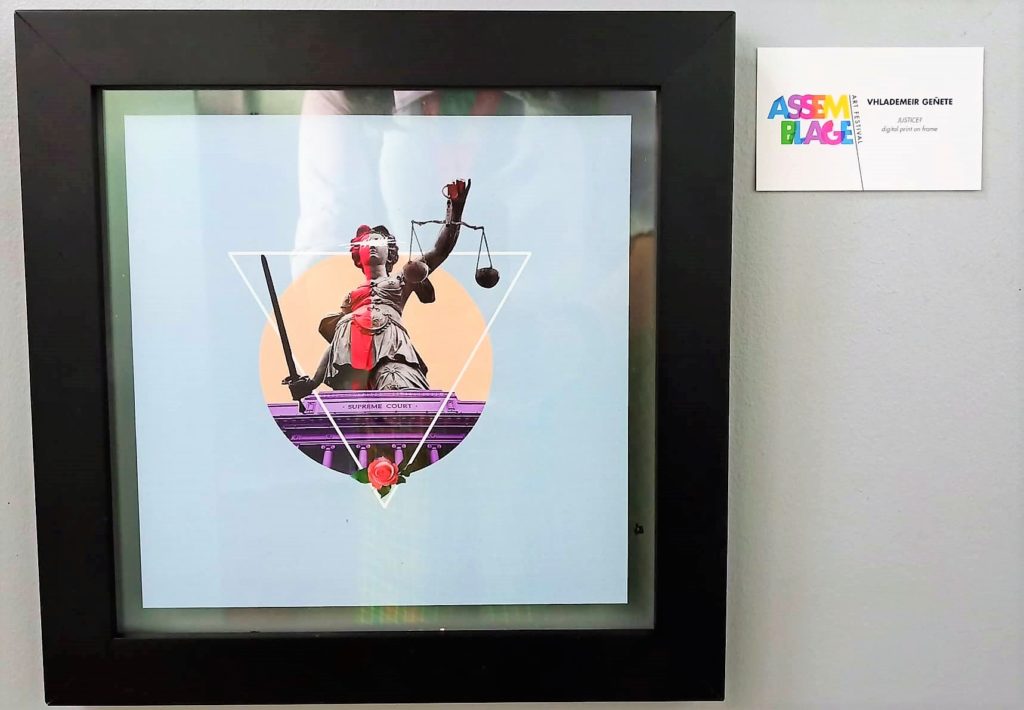 His second masterpiece entitled Mother and Child depicts a woman carrying a child to her chest. Govinda shared his depiction of the last Miss Cebu Queen Gabriele Baljak of 2016 who also happens to be his friend. As Miss Cebu is now rebranded into Binibining Cebu, Govinda considers Baljak as the last queen for him. The child in the art does not refer to a literal baby but instead a symbolism of how the mother, the last Miss Cebu queen gave birth to new queens of Cebu. As the child's one eye is covered by his mother's hair, the visible eye stares straight ahead as if looking at the future for the next queen of Cebu.
The artworks took around three to six months to make, eight to twelve hours a day, hence, Govinda could only produce five to six pieces per year.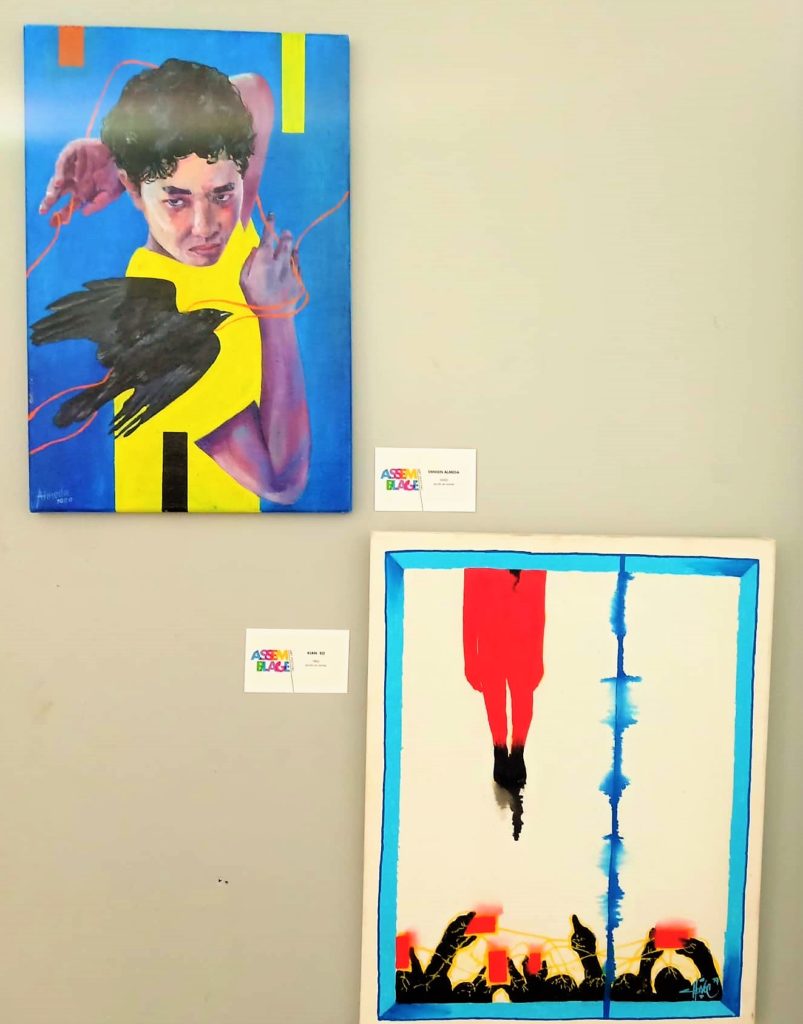 He was first an oil paint artist since 2000 then became a theater actor and musician and was once part of an ethnic music band. In 2013, circumstances made him go back to visual art and eventually discovered and refined the fusion of string art and oil paint which eventually won the hearts of various art lovers and establishments in the country.
"As an artist, you have to contribute something new to the society. I cannot call myself an artist if my artwork is just the same as what everyone is doing," he emphasized.
To see more of his artworks, follow Jean Govinda in his IG: @govindajean_art.
CHRISTINE VIRTUCIO: FROM PLASTIC PILE TO FASHION STYLE
Christine Virtucio is a Boholana jewelry and bag designer who specializes in upscaling trash particularly plastic bags into wearable and fashionable accessories. Each of her productsvoices her advocacy to "Wear your Trash."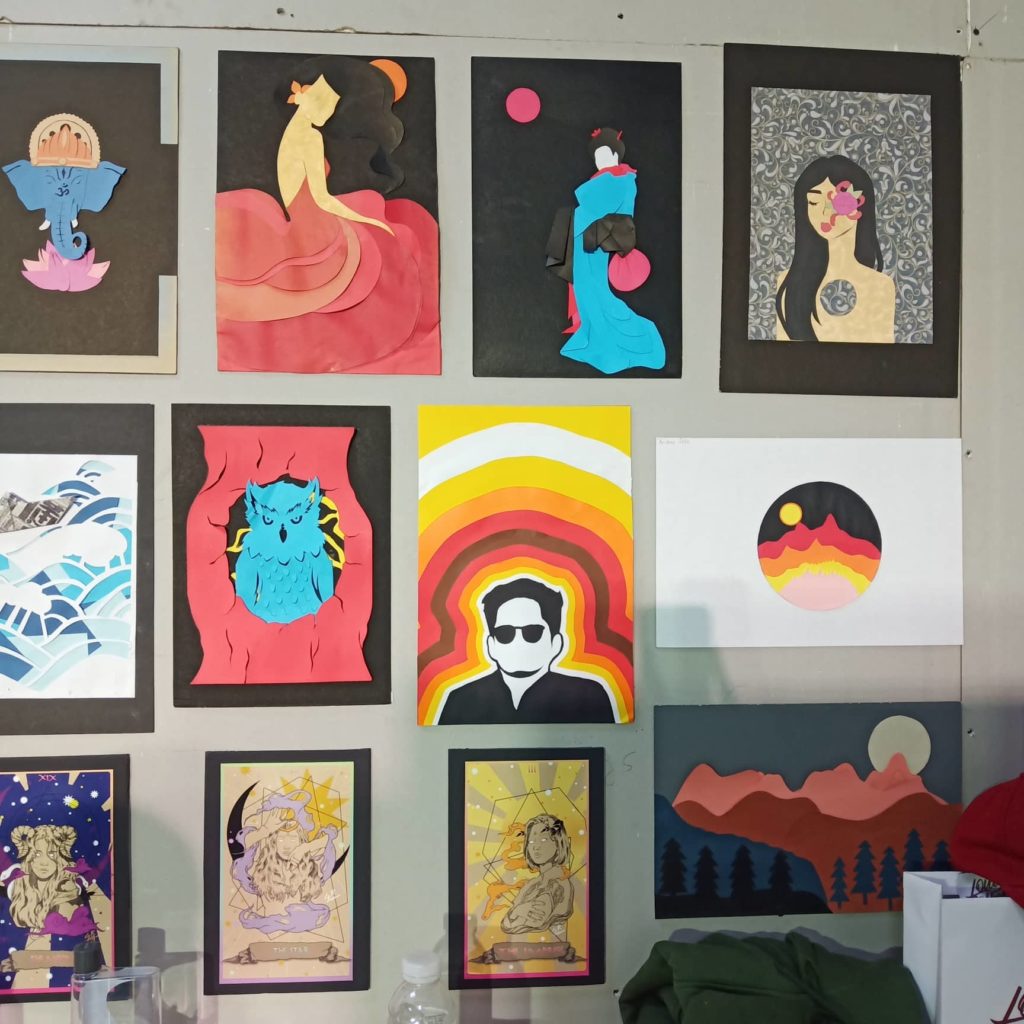 In the gallery full of artworks, the Virtucio collection basically stands out as the only jewelry on display. Her space includes colorful hexagon and half-moon bags, necklaces, rings and bangles.
What started as a hobby just celebrated the tenth year anniversary of existence last year. Virtucio used to outsource raw materials such as stones and beads and design them. At present, DTI now provides her the materials for her to manipulate and innovate.
As her little way of saving the environment, she utilizes the varying colors of plastic bags from the malls of her hometown as part of the design of her accessories. She laments how it has become her struggle when people often mistake the design of her bags as mere hand painting.
"It is the actual cellophane being knotted on the top thenheat pressed along with used tarpaulin," she explained.
Her works are named Borsita collection as borsita being the Boholano term for cellophane.
She revealed that it was a 2017 joint project between DTI, Tagbilaran government and Japanese companies who provided heat press machine for the creation of hard sheets for the bag designs. The people working behind such creation are group of women, single mothers and unemployed. The output then is not only an environmental project but also a livelihood program that provides them the means to earn.
Aside from plastic, she also reveals that the brass frame is from scrap. The only new material utilized would be the resin while everything else is of trash.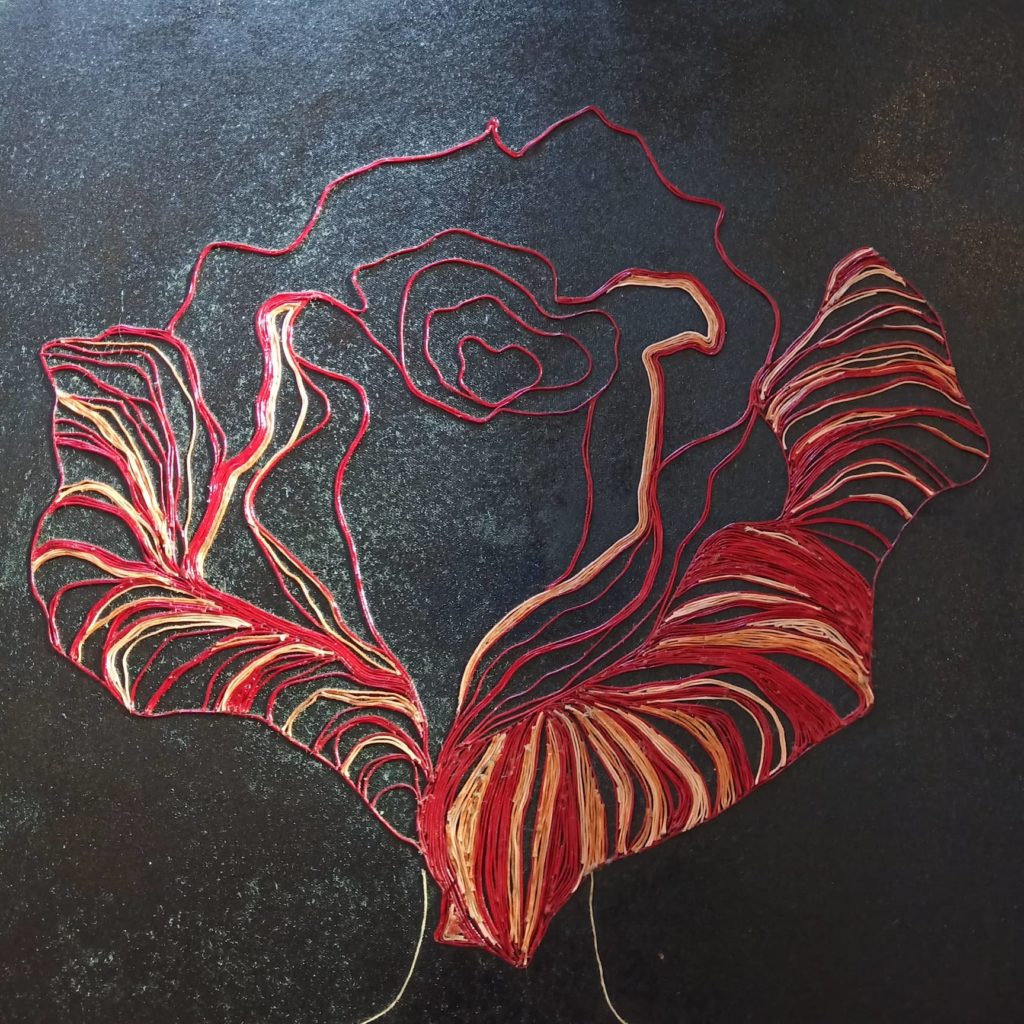 Being true to their zero-waste advocacy, the leftovers from the bags then are made into jewelry and other little stuff.
She expressed her gratitude to Manila Fame as she was the last designer to be screened and given a chance to work on the said project. She also became a KATHA awardee in 2018 which eventually became the pivot turn of her art
She looks forward to producing more collections particularly with evident incorporation of Bohol themes and creating bigger products using trash.
MARIA IVY ANG: PATRON SAINT OF ARTISTS
Most women are known for their collection of designer bags, shoes and couture clothes. Maria Ivy Ang on the other hand, is famous for her intense passion and hobby of collecting artworks.
She became one of the respected guests of the festival as a patron of some artists and an avid art collector.
She was already an art collector at the age of 19. With her 20-plus years of entertaining the said hobby, she shows no signs of slowing down as she continues to visit various art exhibits every year.
As a furniture maker and designer herself, her love for arts is what mainly prompts her to collect sculptures and paintings.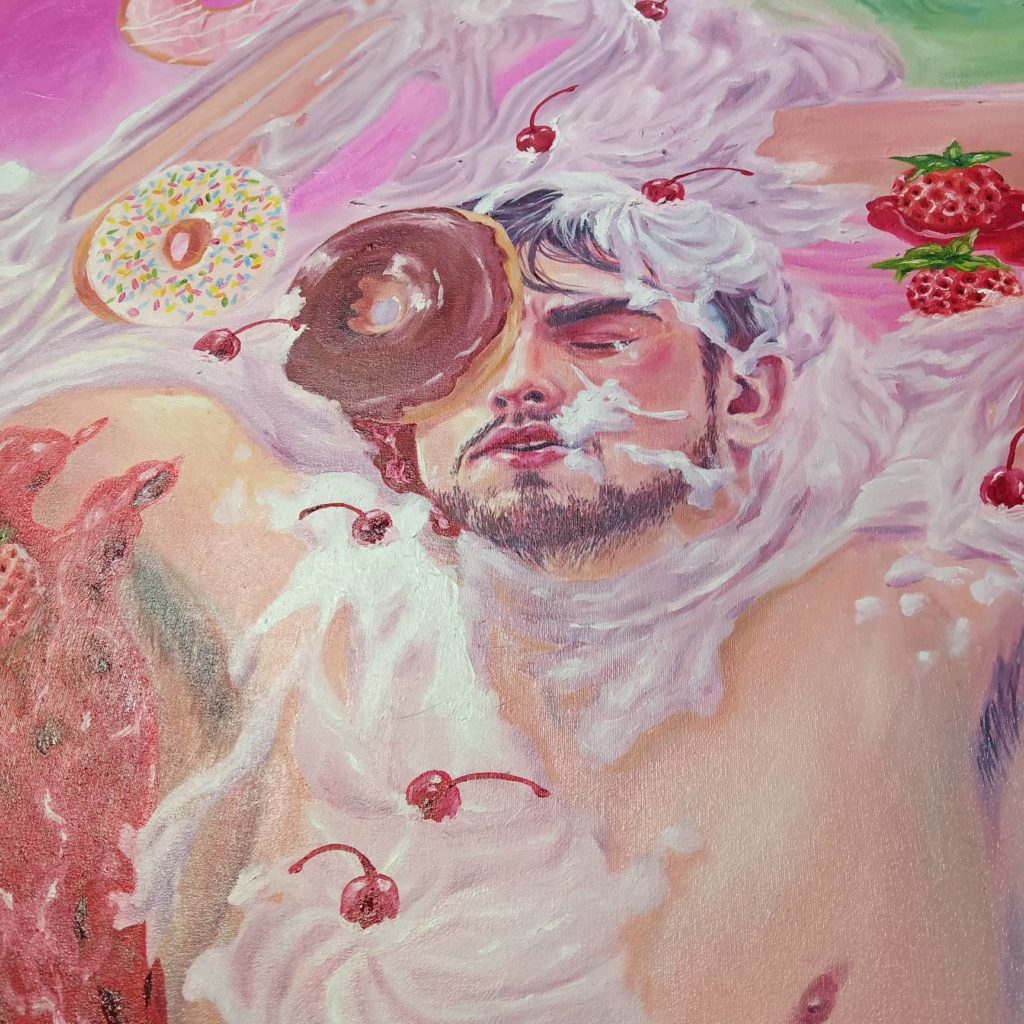 She, however, does not buy artworks right away. She first visits the exhibit, gets to know and interacts with the artists of the paintings then comes back the next day to buy the artwork of her interest.
She prefers local art over the international ones since her connection with the artist is essential in her acquisition of the artworks. She expresses her patronage for Govinda's pieces.
She advises artists to pursue what they love doing because one day they will be able to reach what they want to be.
Right now, she still prefers traditional art such as mixed media and oil over the digital or modern art. She expresses how nothing will ever stop her from collecting art pieces.
The Art Gallery is set for public display from February 17 – 29, 2020. However, it is just one of the many highlights for the Arts Month celebration. Check out the following activities:
• Arts and Drawing by Draft Academy (February 18 and 20, 2020)
• KWERDAS (February 21, 2020)
Featuring music sessions by local musicians and beloved shoppers
• ART + FASHION REVOLUTION (February 24, 2020)
Featuring Draft Academy Painting Competition, Film and Media Arts International Academy Art of Film, Wearable Art Design Competition, Alazas x Virtucio Fashion Show and performances by Route 83
• MASQUILLAGE MASTERS (February 28-29, 2020)
Featuring makeup artistry and lessons by the international makeup/stylist Romero Vergara
comments are temporarily disabled.