Dec 28, 2021 am ET
FROM NEW ZEALAND WITH LOVE, CORDOVA SOLO MOTHERS RECEIVE CASH AID, BUNDLES OF JOY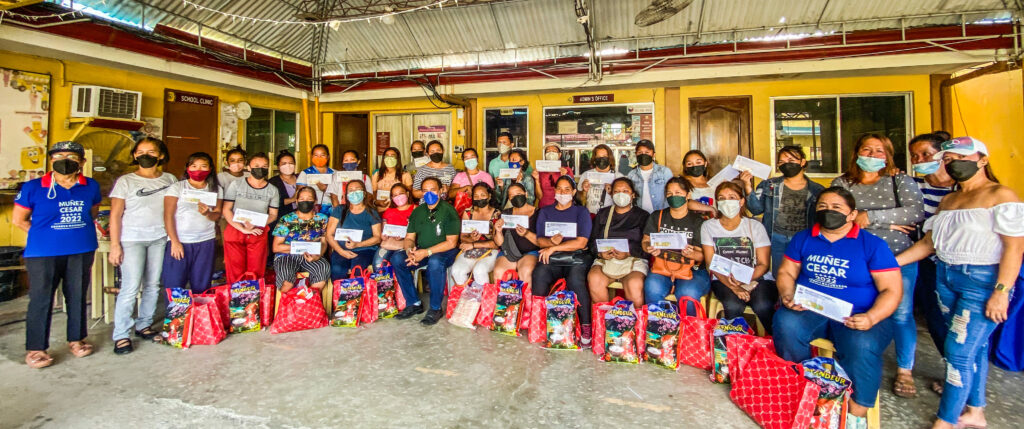 The Information Communication and Technology (ICT) Training for Solo Mothers participants from the Municipality of Cordova received Cash Aid from the Ministry of Foreign Affairs and Trade(MFAT) New Zealand Embassy thru the Cebu Chamber of Commerce Inc (CCCI) on Monday, December 27, 2021, at the San Roque College De Cebu- Cordova Branch school grounds.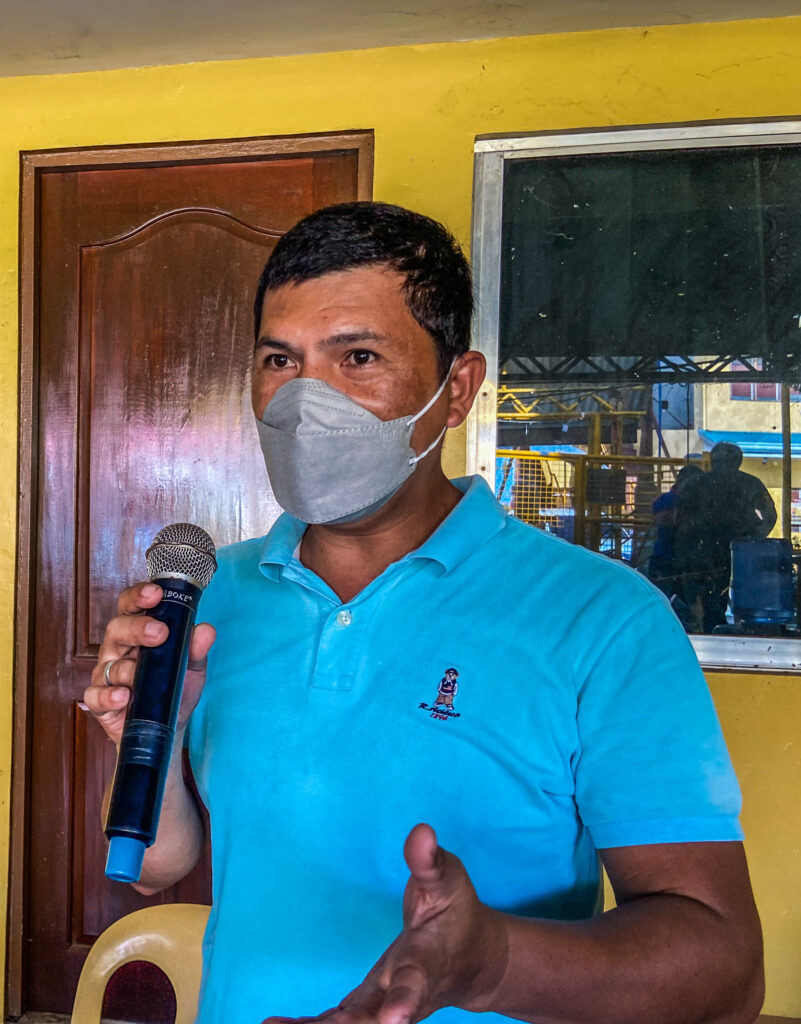 The cash aid worth three thousand pesos (P3,000) was distributed among the thirty-one participants by the CCCI-Cordova Chapter officers led by Samuel Agusto Jr. to be used for their personal needs as the super typhoon Odette slammed the entire town on December 16 and left thousands of Cordovanhons homeless, especially from the Island barangay of Gilutongan.
" I am so happy. This cash aid will be a big help on our part. I really didn't expect this, I was only told that we need to be here because we will be given bundles of joy. Before coming here, I only have a few savings left and was thinking about how I can stretch my budget with all the additional expenses due to typhoon Odette especially I am still jobless," said Maria Fe Bautista.
Aside from the cash aid, the ICT training participants along with their officers received a 5-kilo sack of rice from councilor Cesar Munez and BPO Partylist President Mike Cubos. Hygiene kits and snack packs were also given by benevolent donors such as visual artist and philanthropist Joyce Atilano Herrera-Wong of the Atilano Clan of Zamboanga City, Philippine Navy (PN) officer, Colonel Allan Estabillo, Philippine Air Force (PAF) officer Colonel Edwin Parcia, and Faith Sevilla.
" We appreciate the continuous support of Cordova councilor Munez and BPO President Mike Cubos for their support of the Cordova Solo Parent Federation. Ever since we partnered with several projects early this year it paved the way to a lot of opportunities," said Federation President Elvira Degamo.
BPO President Cubos, the owner of Performance Global Services, is the CCCI Vice President for Cebu Business Mobilization and is among those who encouraged the CCCI-Cordova Chapter to grab the ICT training for solo mothers opportunity offered by CCCI in partnership with the Ministry of Foreign Affairs and Trade(MFAT) New Zealand Embassy.
Munez, on the other hand, is the school president of San Roque College De Cebu, a member of the Cebu Chamber of Commerce of Inc. (CCCI), has always graciously hosted several outreach programs.
"Our school is always open to support any outreach programs organized by our fellow Cordovanhons. This is also my one way of supporting their noble deeds," said Munez.
Since the super typhoon has knockdown telecommunication and power lines, it would be hard for the ICT training to resume this month.
The supposed month-long project is initiated by the CCCI with the support of the MFAT of the New Zealand Embassy, and in partnership with Cordova LGU, CCCI-Cordova Chapter, and the Department of Information, Communication and Technology Visayas Cluster 2 Office.
The main objective of the project is to support at least 100 solo mothers across the five areas of the cities of Naga and Cebu, and the municipalities of Balamban, Bantayan, and Cordova, to increase their household income either through entrepreneurship, customer service, and effective communication.
"We will see how we can assist the solo mothers with their training since most of the participants' home was damaged by super typhoon Odette," said Munez who is planning to put up Technical Education and Skills Development Authority (TESDA) trainings in his school.
comments are temporarily disabled.