Aug 21, 2020 am ET
Four-division champ Donnie "Ahas" Nietes gets calls from promoters following ALA Boxing closure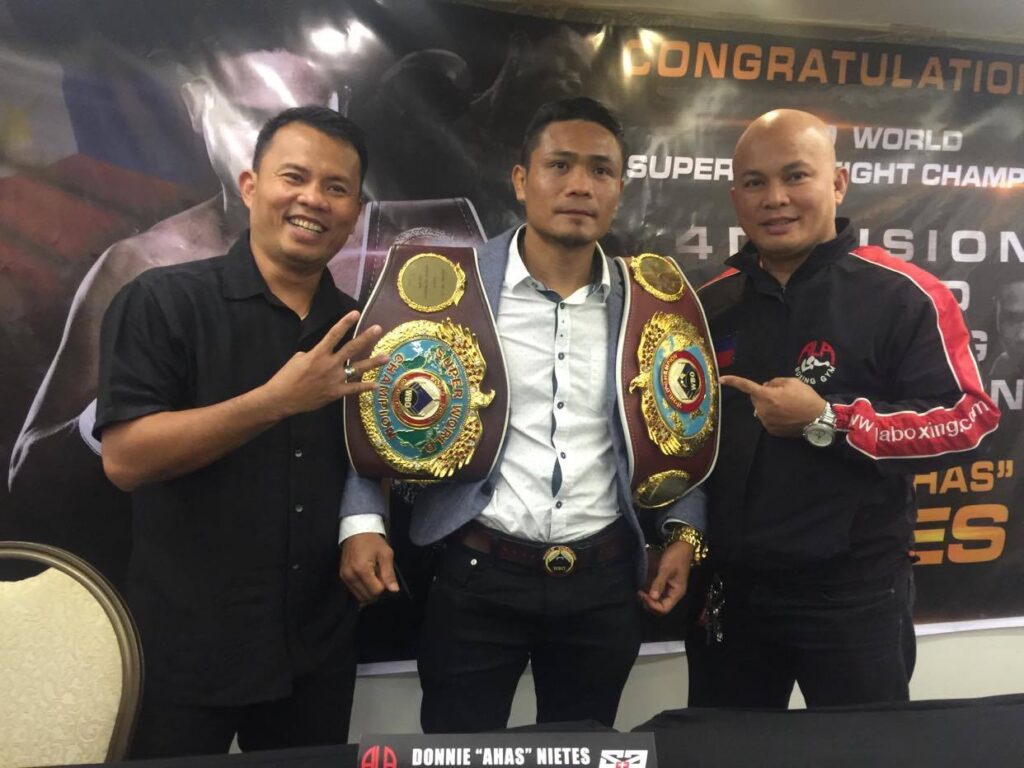 TALISAY CITY, CEBU, Philippines – It hasn't been 24 hours yet since ALA Boxing, one of the Philippines top boxing stables, announced that it is closing after 35 years of operation, that four-division world champion Donnie "Ahas" Nietes received calls and messages from other boxing promoters.
Nietes, a native of Murcia, Negros Occidental who is now based in Mandaue City, Cebu, said that as soon as ALA Boxing released a statement of its closure on its social media page, other promoters have been calling him up and sending him messages.
Along with the announcement of its closure, the ALA Boxing statement also said that it is releasing all of its boxers so they can look for greener pastures for their respective careers.
ALA Boxing had cited the Coronavirus Disease 2019 (COVID-19) pandemic and the closure of its television network partner, ABS-CBN, as reasons for their closure.
The 38-year-old Nietes said that he is willing to listen to all offers before making a decision. Although he admits that he is losing interest in furthering his career.
Nietes is the most successful boxer of ALA Boxing having joined the ranks of Sen. Manny Pacquiao and Nonito Donaire Jr. in having won world titles in multiple divisions.
He won titles in the minimumweight division (105 pounds), the light flyweight division (108 pounds), and the flyweight division (112 pounds). He added the super flyweight title in 2018 via a split decision victory over Japanese star Kazuto Ioka.
Nietes, who is the Philippines' longest reigning world champion, said that he lost interest when his dream fights couldn't get a move on negotiations. And, added to it the pandemic.
The four-division world champion had dreamed of going up against Roman "Chocolatito" Gonzalez of Nicaragua, Juan Francisco Estrada of Mexico and Srisaket Sor Rungvisai of Thailand.
According to Nietes, he is not sure that he could get himself interested but said that he is willing to hear their offers.
Should he get offered his dream fight, Nietes only said he will see if he would get challenged, something that he hasn't felt for a long while.
Also, Nietes said that if ever, he would just managed himself and deal directly with promoters.
Nietes though is not closing his doors to boxing nor is he retiring.
He also said that he is open to maybe coaching or opening his own boxing stable.
comments are temporarily disabled.