Oct 02, 2019 am ET
Flowers in your tea, anyone?
How virtually-uplifting to see a flower spread its petals as tea is poured over it in one's cup. Relying on our eyes alone during this magical moment, the flower seems to enhance the tea taste in that cup.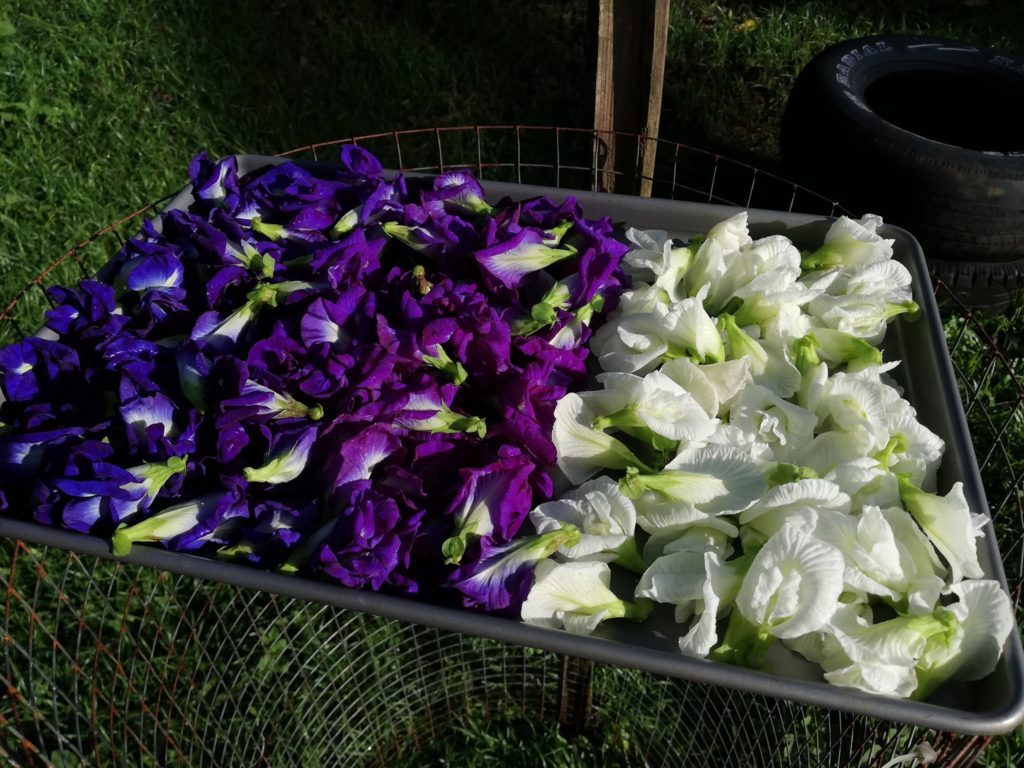 Today, tea from the blue Clitoria ternatea flower is produced in Mindanao. No, it is not the flower itself that opens within your cup but, it is enjoyed as powdered tea and wrapped inside a tea bag dubbed Mystic blue or Mystic white.
So today, please indulge me Reader as I invite you to journey with me to see how tea has morphed from a leaf to a flower in your drink for your delectation.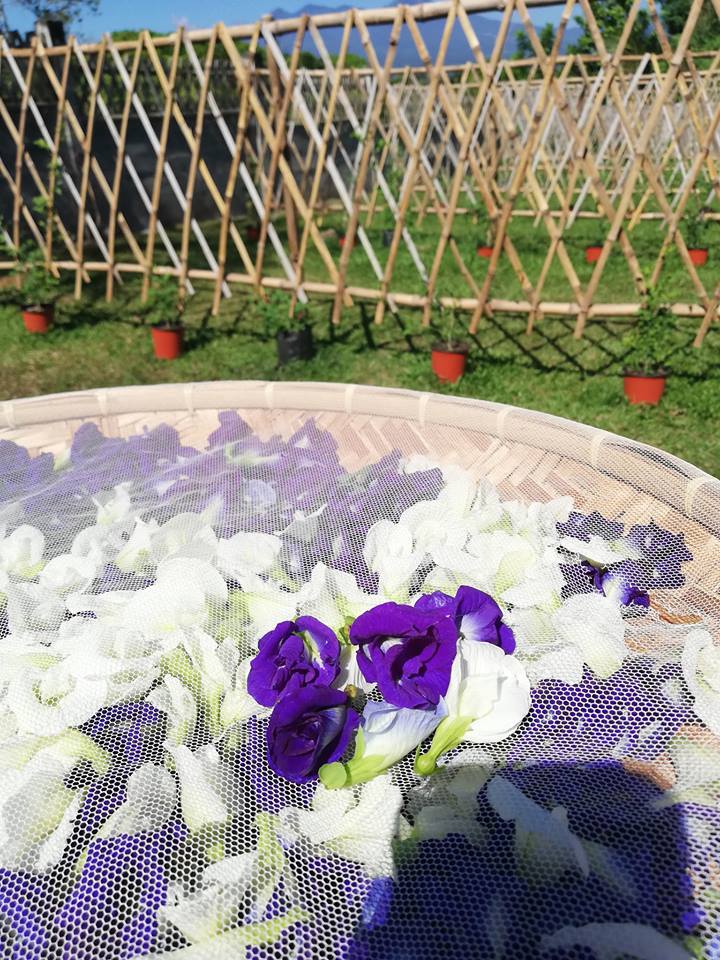 A popular legend tells us that a tea leaf sailed into a pot of boiling water for the Chinese emperor. Tasting it with the tea leaf steeped in it, the emperor declared it to be tasteful and the habit of drinking tea was born.
The second most consumed drink in the world known for its healing properties is tea. Tea comes from tea leaves (Camellia seninsis). But it is the will of one with an entrepreneurial spirit who has succeeded in producing tea from flowers in Davao, Mindanao.
Tea comes in a variety of colors. The most in demand these days is the green tea variety which has anti-cancer properties. Its popularity is known as the finely-ground matcha tea that originated from China.
Not many Filipinos are tea drinkers nor do many know of its origins. For millennia, tea has easily become a most consumed beverage after water. As a health drink, it has increased in the people's consciousness in many parts of the world.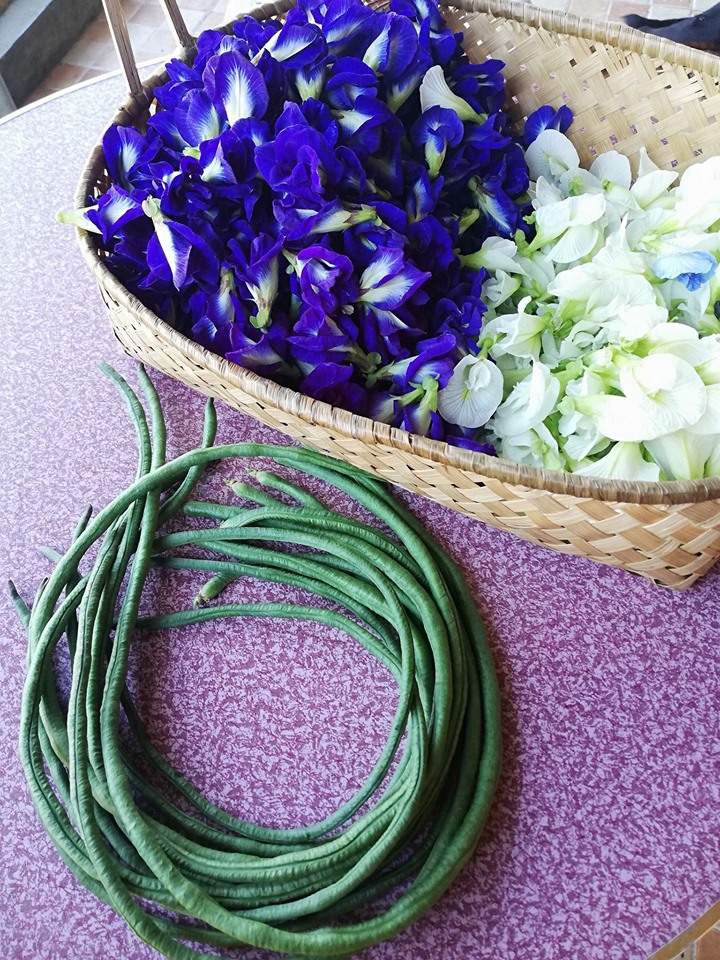 Right in our own island Mindanao, blue tea is produced commercially by the writer Ma. Victoria Kapauan Gaerlan and her family. The flowers are steeped in water and after drinking it for about a week, Bambit felt relieved from pain brought on by osteoarthritis and psoriatic arthritis. After the pain went away and having observed that her health had improved, she thought of producing and selling the concoction to friends.
Labelled Mystic Blue, she also acquired seeds for the white variety and promptly called the concoction Mystic White. She did research on Clitoria ternatea and found that this
is anti-inflammatory, anti-diabetic, anti-microbial and has gastro-intestinal and anti-parasitic properties, among others.
Bambit took to drinking one liter a day of the concoction, and in a week, the pain she suffered due to arthritis disappeared. Some of her Facebook friends also shared their own success stories with the Clitoria ternatea tea thus encouraging her to process, package, and sell these on a limited scale first —- 2-3 packs a day, each pack containing 10 teabags and each teabag making 1 liter of tea. To date she has sold 1,000 bags in a year since she began in 2018.
Bambit claims while there are those "who sell dried blue ternatea flowers," she is the only one who has combined blue and white ternatea in convenient teabags" calling the mix "Mystic Blue".
"When we had a surplus of white flowers, I started packaging the all-white tea, which we call Mystic White. When my rosella sabdariffa plants started to bloom, I took the calyces, dried them and mixed them with the white ternatea, and called that Mystic Rose" she said.
As she processed Mystic Blue, she thought of combining the white and blue flowers for tea resulting in "stunning blue colors" with the added benefits of the white flowers.
Bambit with hubby Cris and their daughter Maia help grow the flowers that has by now included lavender flowers in a greenhouse on a 1,500 sq.m. property with 'very good soil in Tugbok, Davao City" and where "they pick and sun-dry them too".
According to Bambit, she processes the tea "by hand, from crushing the flowers for faster steeping, and putting them into the teabags and into our signature gold pack" selling them in Davao, Cabanatuan, Dipolog and neighboring places.
She said she could produce more teabags of the Mystic Blue or Mystic White but she does not like the idea of taking in workers and so she decided to keep it all in the family and "keep the quality at a level that I and my customers are happy with."
Most often, she cannot cope with the demand. Believing that her customers are of her own age who suffer the usual aches and pains that usually come with age, she was surprised to find out that about half of her clients are young who drink the tea to relieve stress and to help them sleep.
Of course, testimonies from her clients has encouraged Bambit to continue with her business. Some of these clients told her that they were relieved from "astigmatism, lowered blood sugar levels, normalized blood pressure readings and "one regular customer who is a stage 4 cancer patient, takes the tea for pain management".
Apart from these successes, Bambit faces problems like the changes in weather which has always been a threat to her flowers. They cannot be harvested when it is raining, and delays in drying them happen during bad weather. Space is also important since Clitoria ternatea is a twining plant and more trellises are required.
Her future plans: "from the present production of 10 packs a day selling online, through Facebook, with payment and shipping options that some people are not used to making, so they ask me if I have a store downtown, or if there are shops in the city that carry Mystic Blue. Hopefully by the middle of September we will be producing enough to put as many as 20 packs on consignment to establishments that we are in talks with. so people who want to try them can just walk in and purchase a pack or two without having to spend for shipping costs".
As an entrepreneur, she likewise would like to raise other ingredients in artisanal tea saying "there's some calendula, chamomile, lavender and some tea herbs growing in the greenhouse, waiting one day to be part of our Mystic line of tea".
So, let's you, Reader and me have this Mystic blue, Mystic white or Mystic rose tea today!
comments are temporarily disabled.