Feb 13, 2020 am ET
ERCO Don Bosco gears up for CVIRAA, PRISAA Meets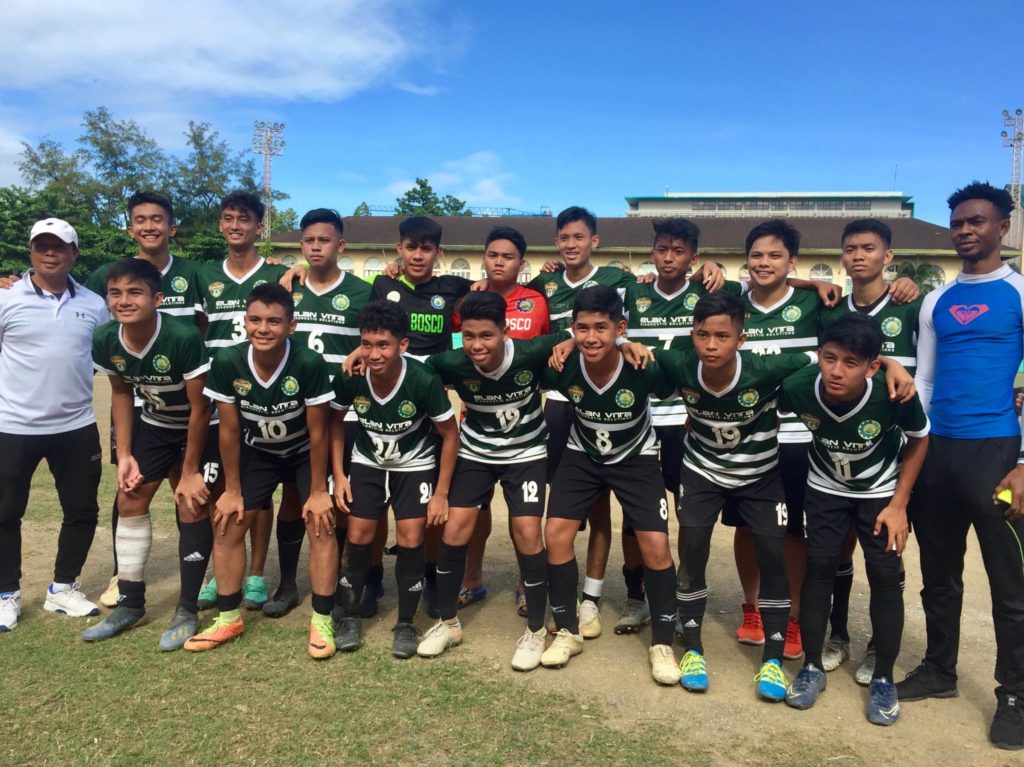 After clinching the Men's Open Division 2 title of the 21st Aboitizland Football Cup, the ERCO Don Bosco is now continuing their preparation for two multi-sporting events as representatives of Cebu City.
ERCO DB is manned by the booters from the Don Bosco Technical College (DBTC).
ERCO DB will be representing Cebu City in the Central Visayas Regional Athletics Association (CVIRAA) Meet 2020 which has been tentatively postponed to March.
This, after clinching the secondary football title of the Cebu City Olympics.
The team helmed by none other than Tomasito Glen Ramos will also be competing for the first time in the junior division of the Private Schools Athletic Association (PRISAA) Regional Finals.
This, because they also clinched the secondary football title of the Cebu Schools Athletic Foundation Inc. (CESAFI) Season 19.
Despite winning the Men's Open Division 2 title, Ramos said that the team still has so much to work on especially on their stamina and endurance.
Ramos, however, is confident that his team still has plenty of time to prepare for both events.
Should they win in the CVIRAA 2020 Meet, they will represent Central Visayas to the Palarong Pambansa which will be hosted by Marikina City this May.
Likewise, in the PRISAA Regional Finals, should they also clinch the title, they will go on to represent Central Visayas in the PRISAA National Finals that will be held in Tuguegarao this April.
comments are temporarily disabled.