Nov 08, 2020 pm ET
Cordova Mangrove Propagation and Information Center to Launch This December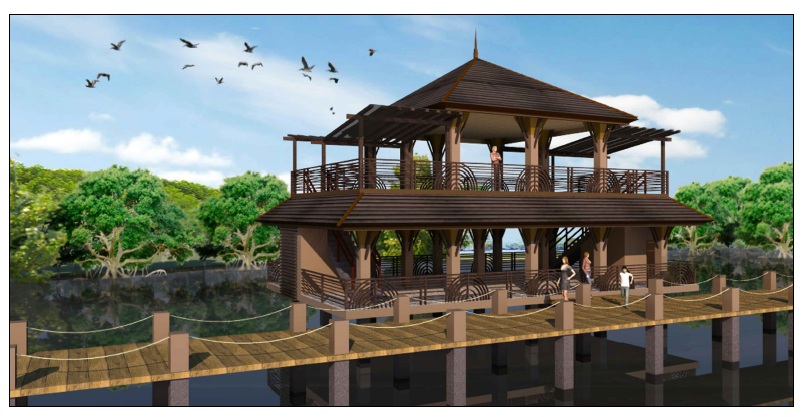 The Municipality of Cordova can look forward to a more dynamic coastal ecosystem with the Mangrove Propagation and Information Center (MPIC) set to be launched and for a formal turnover in December 2020.
The center is a private-public collaboration between Cordova and Cebu Cordova Link Expressway Corporation (CCLEC) as part of its corporate social responsibility.
The Cordova MPIC will be the center for the development of mangrove nurseries, the multiplication, and planting of mangrove trees, and more which will serve as another development under the leadership of Mayor Teche Sitoy-Cho.
This initiative will put Cordova on the international map in terms of environmental protection.
This was assured by Metro Pacific Investments Foundation's (MPIF) Melody Del Rosario during a recent online meeting with Mayor Sitoy-Cho together with the Project Monitoring Committee (PMC) members, Atty. Jessica Banzon-Natad, Lily Ator, Municipal Engr. Soripo Singculan, Municipal Disaster Risk Reduction Management Head Vincent Benitez, and with Day-as Barangay Capt. Wilfredo Tirol.
They were also joined by CCLEC led by Vice President Herbert Laboy.
According to Del Rosario, the opening of the MPIC will not only increase foot traffic but will also spur businesses and job opportunities especially among the residents of barangay Day-as.
Starting this month, Cordova will be hiring local mangrove eco-guides who will undergo a two-week training to man the MPIC. 
They will play a vital role in providing information to visitors about the mangrove ecosystem, its benefits, and how people can help propagate them.
The idea of setting up MPIC was Mayor Sitoy-Cho after a series of meeting with CCLEC in terms of preserving Cordova's environment while several developments are ongoing in the town such as the construction of the Cebu–Cordova Link Expressway, also known as the Cebu–Cordova bridge which is set to open in 2022.
Mayor Sitoy-Cho plans of setting up boardwalks as well around the MPIC to get the people closest to the mangrove ecosystem.
During the launching of MPIC, the Cordova Tourism office will also be introducing a more exciting "singing with the mangroves" tour package.
Also attending the online meeting were CCLEC's Jasmin Suma-oy, Princess Felicitas, Edward Muring, and Edwin Tapit Jr. along with MPIF's Maven Panganiban and Magic Bautista.
comments are temporarily disabled.