Mar 24, 2020 pm ET
Cordova, Koreans donate 5 ambulance units to Cebu Province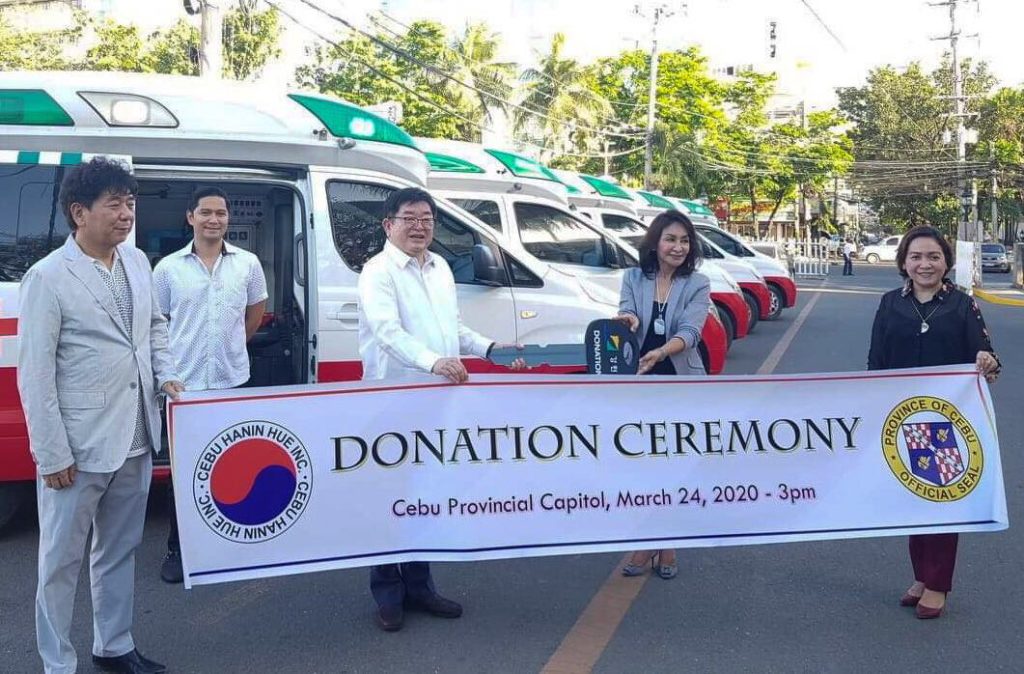 The Municipality of Cordova headed by Mayor Teche Sitoy-Cho, and the Cebu Korean Association (CKA) led by its president Bonghwan Cho, the Cordova mayor's better half, donated five (5) ambulance units on Tuesday, March 24, 2020 to the Provincial Government of Cebu.
The five ambulances worth P10 million in total will be dispatched to the four provincial hospitals located in the key cities of Bogo, Danao and Carcar, and the town of Balamban. The four provincial hospitals also serve 12 district hospitals in the province.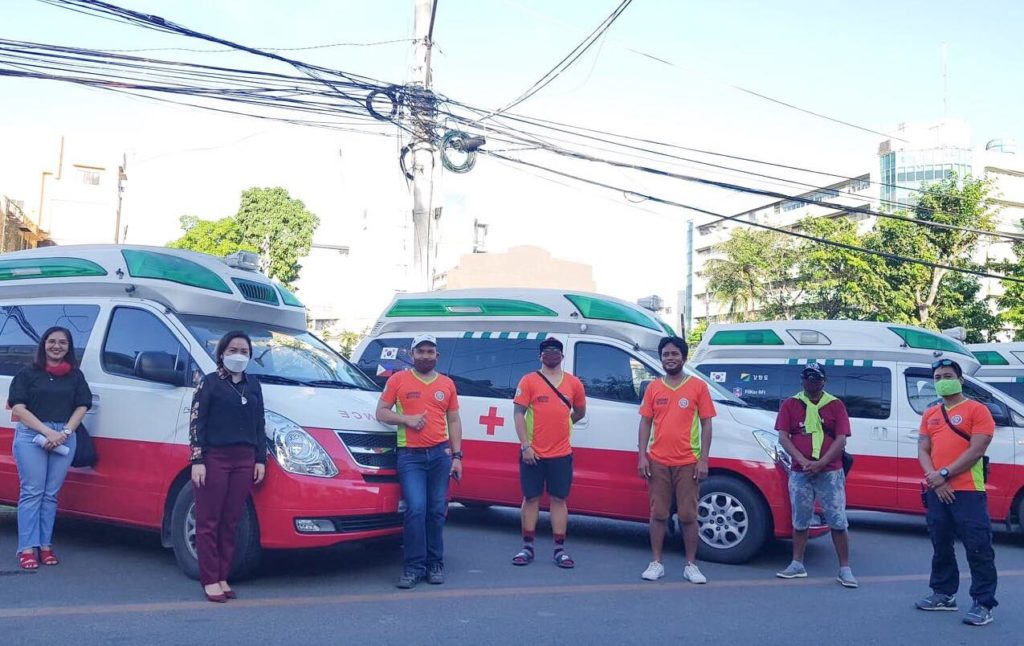 Cebu Province Gov. Gwendolyn Garcia expressed her gratitude for the donation as this will greatly help in responding and transporting patients from the remote areas of the province.
Garcia told Cho of her admiration of how the South Korean government handled and managed the coronavirus disease 2019 (COVID-19) pandemic.
She also enlightened Cho's group of how the province had put in place strict measures to counter the spread of COVID-19 and how they used social media to respond to the concerns raised by the public.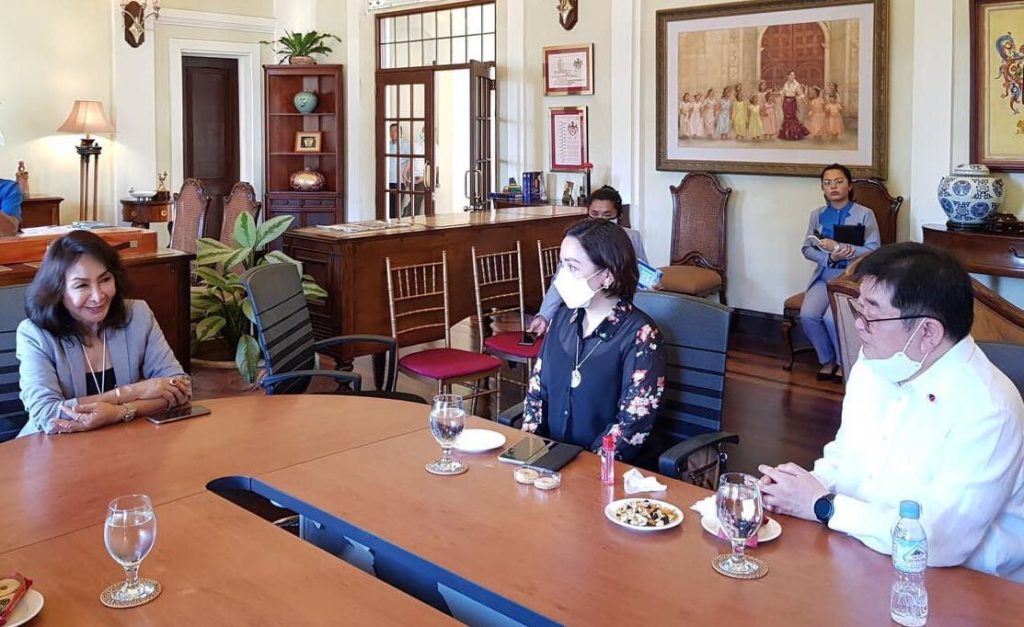 "It is like we have a reality show every afternoon," said the governor, adding that there is a need for the public to be constantly informed with "doses of right information" to counter an epidemic that has afflicted the social media-– the proliferation of the fake news with regards to the COVID-19 crisis.
"I just want to assure the Cebuanos that the government has put in place response measures like travel restrictions and strict border controls, social distancing, mass gatherings, among others," Garcia said.
According to Cho, the CKA had planned to donate the ambulances even before the COVID-19 pandemic, "and now we are in a hurry to donate because of the crisis of the virus."
Cho added that the CKA has a strong bond with Cebu and they will help in the fight against the spread of the disease.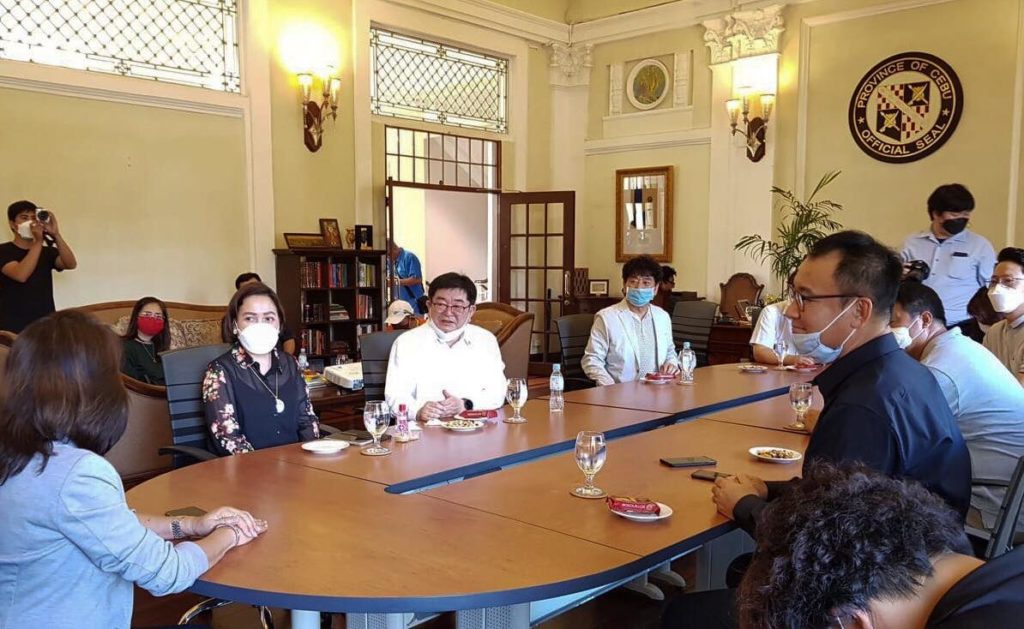 "The Cebu Korean Association love Cebu and together we will work together in fighting this virus and support each other," he said.
Cho said that the government of South Korea also provided assistance in the procurement of the ambulance.
The CKA president vowed that he will find other ways to help Cebu in its fight against the virus. "I will find anything to fight this coronavirus disease."
The five ambulances are equipped with emergency equipment and fixtures like stretchers, spiral fixation device, suction control, vehicle sterilizer, sphygmomanometer, two 10-liter oxygen tank, emergency treatment bag, defibrillator, nebulizer, blood glucose meter, manual resuscitator, oxygen mask, suction catheter and stethoscope. (With Reports from the Cebu Provincial Public Information Office)
comments are temporarily disabled.