Aug 02, 2023 am ET
CESAFI Takes Firm Action: CIT-U Wildcats Head Coach Edsel Vallena Suspended for 1 Year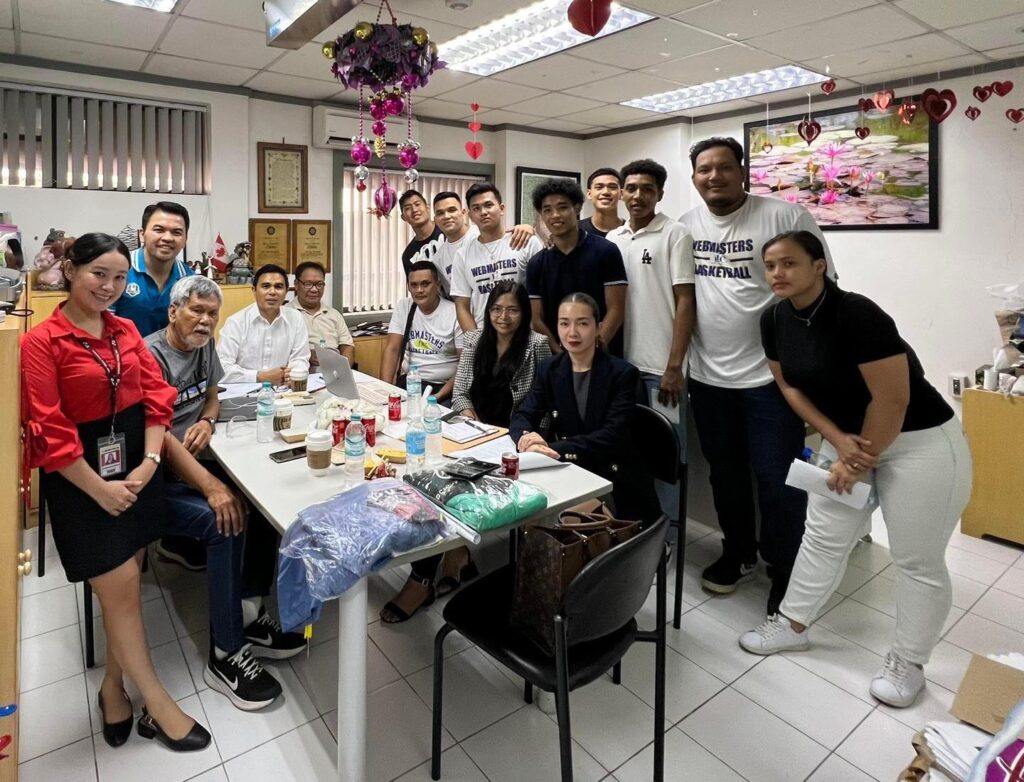 The CESAFI (Cebu Schools Athletic Foundation, Inc.) has made a resolute decision, suspending CIT-U Wildcats head coach Edsel Vallena for one year following a rigorous investigation conducted by the CESAFI ad hoc committee. The incident under scrutiny was a postgame brawl in Moalboal, Cebu, involving players and coaches from CIT-U Wildcats and UC Webmasters on April 24, 2023.
Led by Chairman Atty. Boyet Velez and Vice-Chair Atty. Marven Panares, the ad hoc committee thoroughly examined the matter and found Edsel Vallena to be in violation of the CESAFI Ground Rules and Regulations for the third time.
In accordance with the CESAFI Ground Rules and Regulations, particularly pertaining to player and coach conduct, a third offense warrants a severe penalty—a one-year suspension. Vallena had already been involved in two prior incidents. The first took place on June 9, 2019, during a CESAFI game between CIT-U and UV, while the second occurred on October 15, 2022, in a game between CIT-U and USJ-R. As a result of these previous offenses, Vallena had faced suspensions imposed by CESAFI.
The Moalboal incident marked Vallena's third offense against CESAFI Ground Rules and Regulations, leading to his suspension for the entire CESAFI 23rd Season, effective immediately.
Apart from Vallena's suspension, several players also received sanctions. CIT-U players Eduard Clarete, Jr., Key Suano, and John Edward Jabonete, alongside UC players Joseph Arth Nalos and Mhark Jhon Ecal, were suspended for two games and fined P10,000.00 each. Additionally, they are required to render four hours of community service. These players will serve their suspensions during their respective teams' first two games of Season 23.
In a show of commitment to discipline and accountability, the partner of Vallena and the brother of Nalos were also subject to sanctions. Both individuals are banned from attending live games at the playing venue of CESAFI Season 23.
The decisions made by the ad hoc committee and the sanctions recommended and imposed by CESAFI Commissioner Felix O. Tiukinhoy, Jr., were wholeheartedly accepted by UC President Atty. Augusto Go and CIT-U President and former CESAFI President Engr. Bernard Villamor.
Throughout the investigation process, the pictures below captured the ad hoc committee members, lawyers, coaches, and players of CIT-U and UC, along with the members of the Moalboal Sports Committee, displaying their commitment to uphold the integrity of the sport and maintain discipline in college athletics.
CESAFI's unwavering commitment to fairness, sportsmanship, and integrity ensures that incidents like these are addressed promptly and comprehensively. The suspension of Edsel Vallena sends a clear message that discipline is paramount, and adherence to the CESAFI Ground Rules and Regulations is non-negotiable. As we approach the 23rd Season, let us all stand together and uphold the true spirit of sportsmanship and respect for one another on and off the court. (With Reports from Cesafi Official FB Page)
comments are temporarily disabled.