Oct 27, 2019 pm ET
Cebu Cyclists Embark On Rotary Club's First Endpolio Advocacy Ride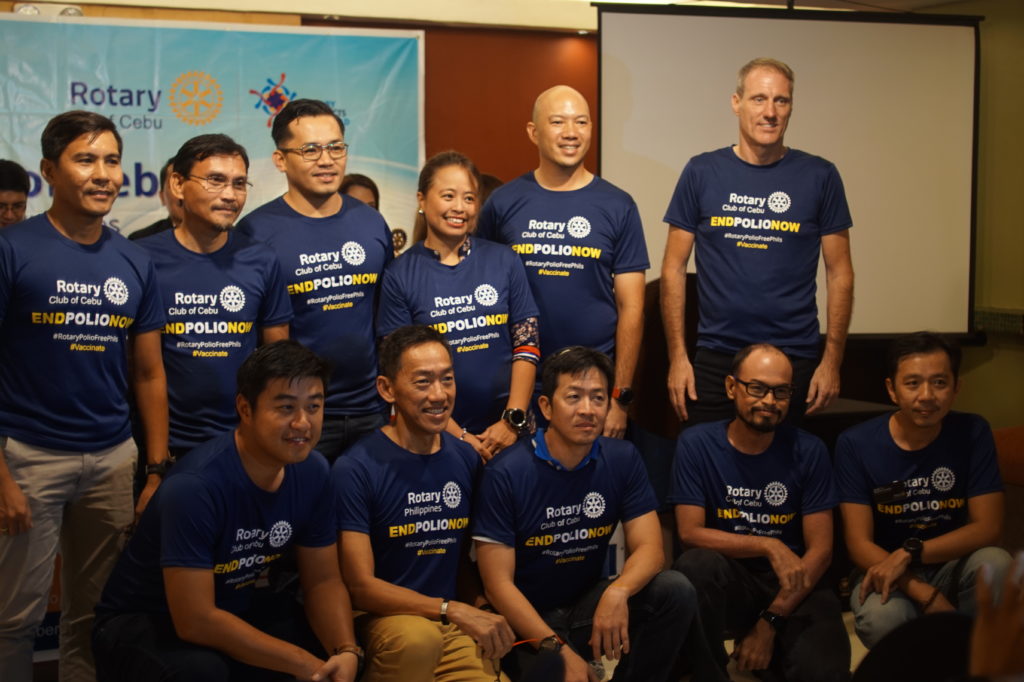 Poliomyelitis or polio, according to the World Health Organization (WHO), is a highly infectious viral disease that mainly affects children. The virus is transmitted person-to-person and spread mainly through the fecal-oral route. It can also spread through contaminated water or food.
Rotary Club's global quest is the eradication of polio in the world; The goal is to make every child safe from the ravages of this terrible disease. To bring awareness to the community, the Rotary Club of Cebu (RCC) is organizing the first-ever Cycling Perimeter Ride in the Philippines on November 22 up to 24, 2019.
It is considered as the second Polio-related advocacy ride in the world and the only event conducting mass vaccination days while on the road which will be participated by Rotarian and non-Rotarian cyclists around Cebu Island.
The three-day ride is conducted to create awareness to ultimately stop the spread of Polio Virus in the country and to raise P2M total of funds which will be used to exterminate polio worldwide. To generate funds, a person can make a pledge through a direct lump-sum donation, lump-sum pledge, and pledge per kilometer.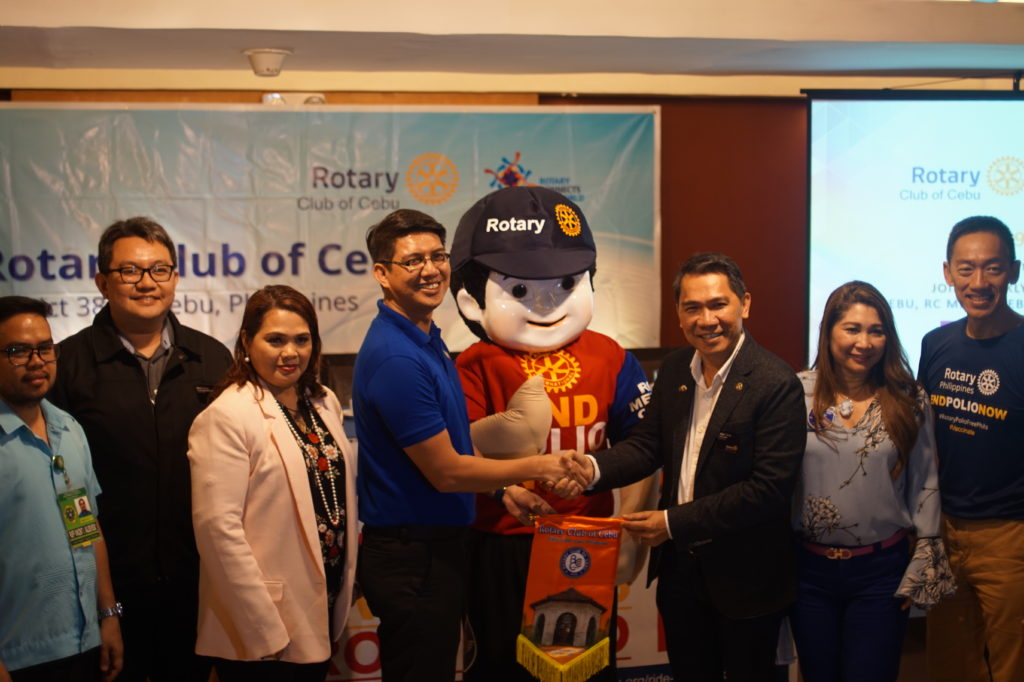 Cyclists will embark on a 550-kilometer challenge covering municipalities of Cebu.
Day 1 will cover the first 200 kilometers from Cebu to Moalboal via Samboan; Day 2 will cover the next 200 kilometers from Moalboal to Daanbantayan and Day 3 will cover the last 150 kilometers from Daan Bantayan to Cebu via Tabogon. Riders will be traveling in 3 packs, the faster riders, the intermediate riders and the average riders to maximize the exposure of the drive and to create more visibility on the road while wearing Endpolio jerseys and also by stopping at some points to distribute flyers at different parts of the island.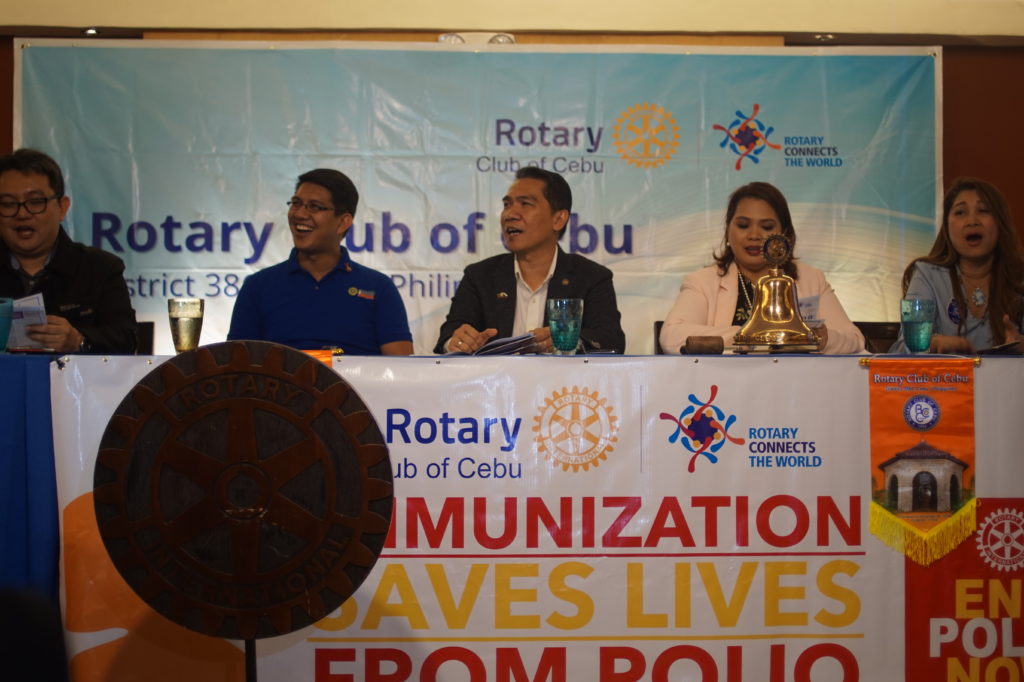 "We will limit the ride to 40 cyclists. Forty represents 40 years of Rotary Club's efforts to end polio," RCC's past president Bernard Vonn Sia said during the press conference held at the Uno Café last October 24 for the official launching of the said advocacy ride.
The registration is free and open to everyone who wishes to take part in this three-day event but the organizers are encouraging all participating riders to prepare their own provisions like a bike, nutrition, hydration, lodging, etc. RCC assured to provide two vans as vehicle support which will be used to transport and carry rider's provisions and one pick-up truck to store their gears.
Mass vaccination for children five years old and below will be conducted between 9:00 AM to 10:30 AM at the following towns: Oslob (Day 1) Tabuelan (Day 2), Tabogon, Bogo, Toledo City and Balamban (Day 3).
"This event shall be participated by Rotarians and non-Rotarians in the hope to increase the vaccination rate to 95 percent. This perimeter ride is inspired by the Ride to End Polio in Tucson, Arizona, USA," Sia added.
Thirty years ago, Rotary started a Perimeter Ride around Tucson to symbolically shield the city from the Polio virus and now the event is being practiced every 3rd weekend of November. Cebu's Endpolio ride and Arizona's El Tour De Tucson will be happening simultaneously.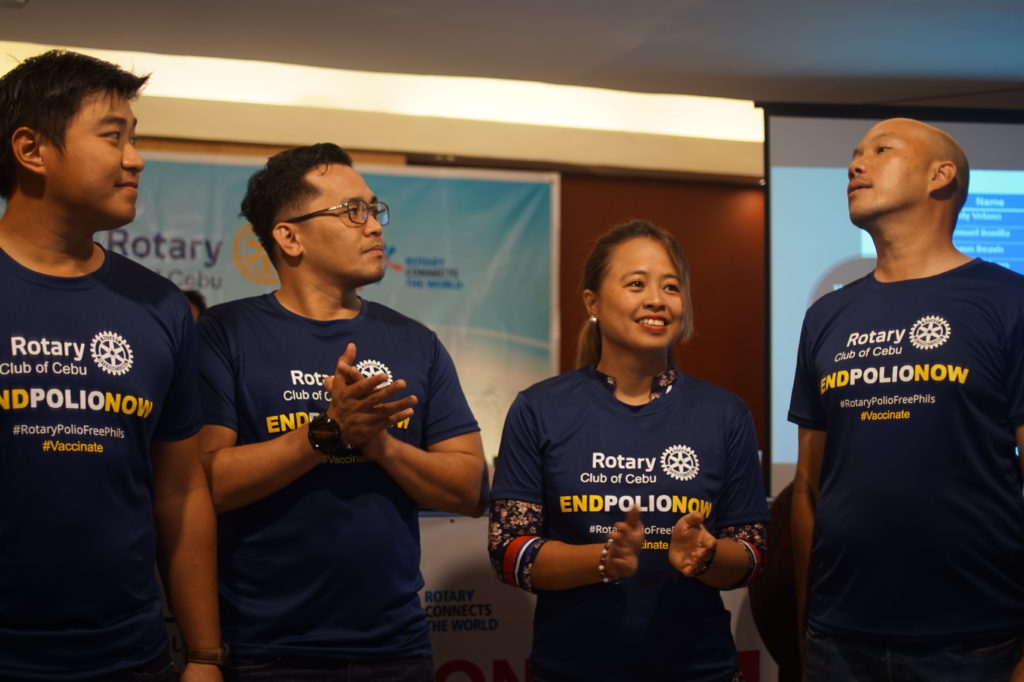 Program coordinator of the immunization program at the DOH Central Visayas, Ruff Vincent Valdeviezo, said they are targeting around 150 children per municipality for the said mass immunization.
Department of Health Central Visayas Medical Program Coordinator for infectious disease, Dr. Van Phillip Baton, MD, stated that as of October 12 2019, the Regional Epidemiology and Surveillance Unit, Central Visayas Center for Health Development, recorded a total of 25 acute flaccid paralysis (AFP) which is defined by WHO as a sudden onset of paralysis or weakness in any part of the body of a child aged less than 15 years, and among the 25 recorded cases in Central Visayas, 19 were discarded as non-polio while six are still pending for classification.
RCC successfully had its "Walk to End Polio" event last October 20 and it was participated by various clubs of District 3860. On October 23, they also had Polio Immunization at different barangay health centers including the Tejero Health Center where more than 50 babies received immunizations.
comments are temporarily disabled.