Sep 22, 2022 pm ET
CCLEC allows entry of 110cc motorcycles on CCLEX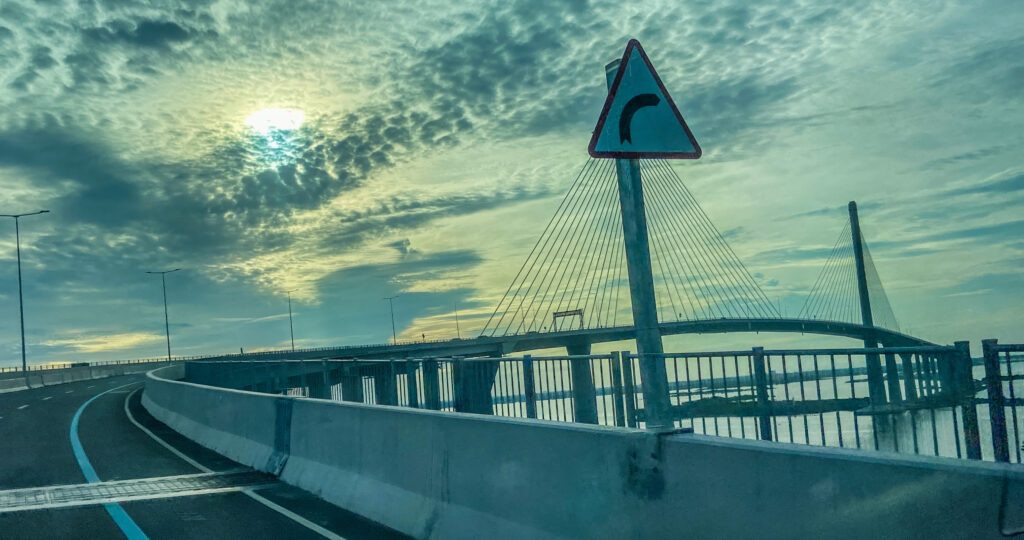 Some Mactan Island residents were delighted to learn that the Cebu Cordova Link Expressway Corporation (CCLEC) has allowed 110cc motorcycles onto the 8.9km modern expressway starting last September 14, 2022.
According to Joelan Berdon, who owns a motorcycle with a 110cc engine and lives in Brgy Ibabao in Cordova, whenever he needs to run errands to the Carbon Market in Cebu City, he won't take as many hours to commute as he used to.
"CCLEX is very helpful, especially now that gasoline is more expensive. It also saves time," Berdon said.
The reduction in caps on motorcycles allowed to use toll bridges from 125cc to 110cc is a response to loud drivers' voices and makes them more inclusive and accessible to more road users, said CCLEC President and General Manager Alan G. Alfon.
"We have received many messages and requests from road users, even on social media, to allow smaller capacity bicycles to travel on our expressways. And we listen after running the simulation and carefully check their safety. Our vision is to enable mobility for as many people as possible through our world-class infrastructure," said Alfon.
Alfon reminds motorcycle riders to follow traffic rules and regulations inside the expressway as it is a traffic discipline zone.
The speed limit on CCLEX is set at 40 kph on the main bridge and curves, and 60 kph on the causeway.
Motorcycle riders are also asked to only use the designated motorcycle lane, which is located on the right and is marked blue.
Overtaking is also not allowed.
CCLEX is equipped with a smart management traffic system that detects traffic load, speed and vehicle load, and license plates, among others. There are also HD closed-circuit television cameras installed on the expressway.
It was on July 2, 2022, when CCLEX opened to sub-400cc motorcycles, becoming the first expressway in the country to grant small motorcycles access to a tollway.
For a faster and seamless driving experience, CCLEC encourages motorcycles owners to get their CCLEX RFID now by registering and scheduling their installation at cclex.com.ph or by visiting the CCLEX Customer Service Centers conveniently located on both sides near the Toll Plaza as well as at the installation stations in Anjo World and Landers Superstore.
Installation is free and walk-ins are now accepted.
As CCLEX transitions to full electronic toll collection on October 1, 2022, motorists are also encouraged to reload their CCLEX RFID account using the MPT DriveHub app that can be downloaded for free at Google Play and App Store https://qrco.de/DriveHubPR-1.
CCLEX users can also reload through cash at the Customer Service Centers.
For updates or queries, visit CCLEX's official Facebook page @CCLEXexpressway or call hotline number 13-5000.
CCLEX, an engineering feat and Cebu's newest iconic landmark, is seen to not only ease traffic congestion in the metro but also spark socio-economic development in the province.
CCLEX, now considered the tallest and longest Bridgeway structure in the country, is a project of CCLEC, in partnership with the local government units of Cebu City and the Municipality of Cordova.
CCLEC is a wholly-owned subsidiary of Metro Pacific Tollways Corporation (MPTC), the toll road arm of Metro Pacific Investments Corporation, a publicly-listed infrastructure holding company and a member of the MVP Group of Companies.
MPTC is the largest toll road concessionaire and operator in the Philippines. The company's expansion goals include establishing toll operations in the Visayas, other parts of the Philippines, and in neighboring countries, notably Vietnam, and Indonesia. | with PR
comments are temporarily disabled.