Jul 13, 2021 am ET
Aguila Delivery App launched Scheduled Booking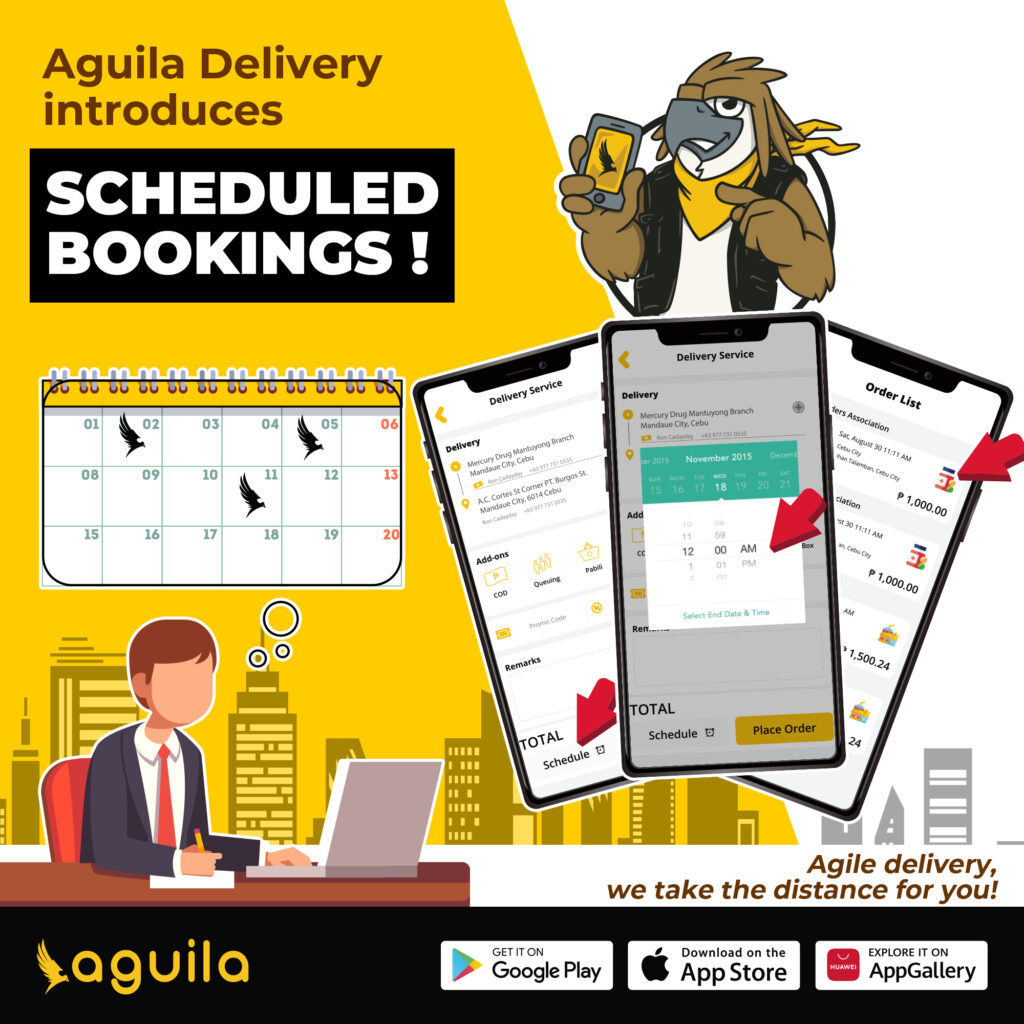 Aguila Delivery Philippines is taking it a notch higher as they introduces their latest feature- Scheduled Booking.
According to Aguila Delivery Operations Manager France Gatungay that they have decided to add the scheduled booking to give the users options to make delivery request in advance to save time.
"We are geared to a modern approach to delivery bookings to which we are giving the users options to make a delivery request booking on-the-spot real-time or a request of an advanced/ scheduled booking. This guarantees delivery of your parcel request," said Gatungay.
Gatungay added that as a local delivery service provider, Aguila undertsands the needs of the Cebuanos in terms of logistics requirements.
"That is why we have created and developed an additional feature that will give us more convenience and hassle-free delivery service," Gatungay said.
Aguila Delivery was launched in December 2020 owned by tech capitalists Michael Cubos and Anthony Maderazo, which aims to address the rising demand for door-to-door delivery service under the new normal.
comments are temporarily disabled.