Jan 15, 2022 am ET
The Snr Santo Nino Mobile Procession Will Pass Through CCLEX

The image of the Sto. Niño de Cebu will pass through Cebu-Cordova Link Expressway during the Grand Mobile Procession on the Visperas of the Sinulog. The convoy will be the first to cross the the 8.9-kilometer Cebu-Cordova Link Expressway (CCLEX) bridge from Cordova to Cebu City.
The mobile procession will be held in place of the fluvial procession and solemn procession on the eve of the festival, January 15, 2022, from 6:30 p.m. to 10:00 p.m.
The Basilica Minore del Sto. Niño friars decied to have the mobile procession to bring Señor Sto. Niño closer to the devotees despite the pandemic limitation especially Cebu City is placed Alert Level 3 status starting Friday, January 14th.
The visperas will begin with a Solemn Pontifical Mass presided over by Auxiliary Bishop Midyphil Billones at 5:00 p.m., to be broadcast live online.
A short traditional Sinulog will follow the Mass and then the worship of the Holy Image by the members of the priesthood.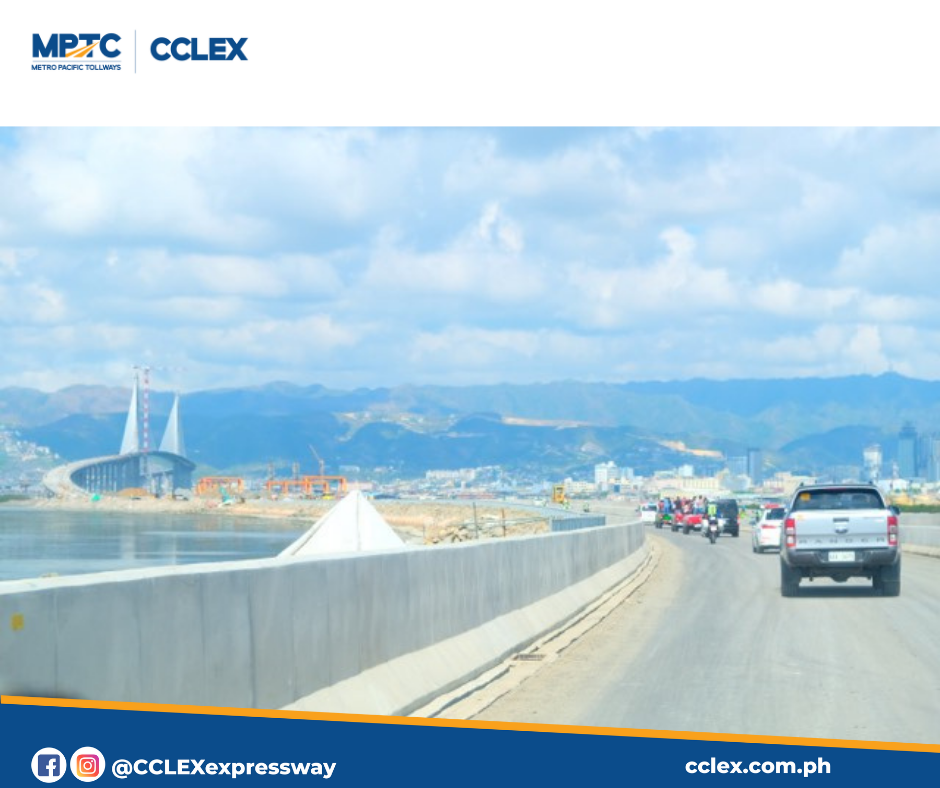 At 6:30 p.m., the grand mobile procession will begin crossing the main roads from the Basilica to Talisay City via N. Bacalso, then continue to South Road Properties (SRP) via Cebu Coastal Road, straight to Mandaue City, the First Cebu -Mactan Bridge, then Lapu-Lapu City, to Cordova town, across the Cebu-Cordova Link Expressway (CCLEX), and back to the Basilica.
According to the CCLEX facebook page they will also host all 8 CCLEX crosses on Saturday from 5:30 pm to midnight.
Each of the two CCLEX pylons has a 40-meter cross on each side, for a total of 8.
The crosses are inspired by the cross planted by Portuguese explorer Ferdinand Magellan 500 years ago in Cebu. The crosses are also an homage to Cebu which is the cradle of Christianity in the region.
comments are temporarily disabled.