Oct 18, 2020 pm ET
Cebu Pacific to raise USD500 million fresh capital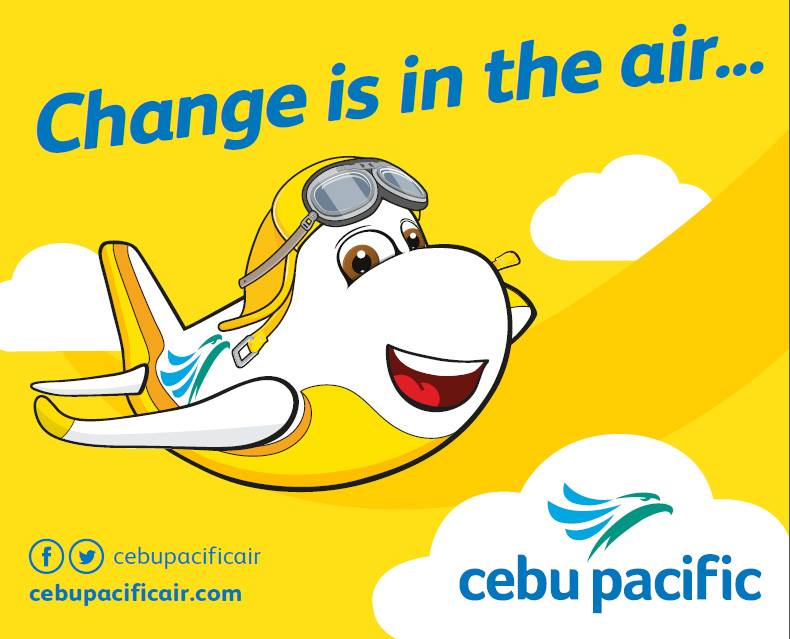 The Philippines' leading carrier, Cebu Air, Inc. (PSE: CEB), seeks to raise up to USD500 million additional capital to strengthen its balance sheet and ensure that it is well-positioned to recover from the impact of COVID-19.
CEB gave notice to the PSE that it will be seeking approval for the issuance of up to USD250 million in new convertible preferred shares, as well as another USD250 million in privately placed convertible bonds. It is envisioned that the approvals for the issuance of the preferred shares, as well as the convertible bond, will be taken up in a special shareholders meeting to take place on November 20, 2020.
The new convertible preferred shares will be made available to all stockholders, including JG Summit, giving opportunity for all investors to participate; while the privately placed convertible bonds, will be made available to a limited number of reputable international investors.
"We need to create a longer runway for CEB so that we can continue providing affordable and accessible air transport services for everyjuan," said Lance Gokongwei, President and CEO of Cebu Pacific and JG Summit Holdings, Inc.
CEB is raising this capital as part of its multi-pronged approach to working with capital providers, creditors, suppliers and all other stakeholders, especially its employees, to further strengthen its financial position in the midst of this COVID-19 crisis.
Since the start of this pandemic, CEB has been working on accelerating its transformation towards becoming an even more digitalized airline, resulting in a significantly reduced unit cost, allowing the carrier to continue offering affordable air travel. This capital raising exercise will provide the airline with the needed runway to withstand the financial challenges it faces as it slowly goes back to pre-COVID business levels and settles into the "new normal."
Gokongwei declares CEB as an important part of the conglomerate's investment portfolio. "We strongly believe in the airline's vital mission of providing fundamental and value-for-money air travel in and out our country, and its crucial role as a driver for economic growth."
This capital raising exercise represents strong support and commitment on the part of JG Summit Holdings, Inc. (JGSHI) to provide financial support to CEB. JGSHI, parent and 67% owner of CEB, will invest its proportionate share of the USD250 million convertible preferred share, which will be offered to existing shareholders for subscription. JGSHI further commits to take on any balance of unsubscribed shares in this general offering.
CEB ended 2019 with a strong balance sheet. Its net debt to equity ratio end of 1H 2020 is only 1.9x, still very low in the industry, thus allowing the carrier to raise more capital.
###
About Cebu Air Inc. (PSE: CEB)
Cebu Air Inc. is the largest carrier in the Philippine air transportation industry, offering its low-cost services to more destinations and routes with higher flight frequency within the Philippines than any other airline.
CEB and subsidiary Cebgo fly to 37 domestic and 25 international destinations, with over 100 routes. The CEB network operates flights out of seven strategically placed hubs in the Philippines: Clark, Davao, Cagayan de Oro, Kalibo, Cebu, Iloilo and Manila.
The Cebu Pacific fleet is comprised 76 aircraft—six (6) Airbus A321NEO, five (5) A320NEO, seven (7) Airbus A321CEO, 30 Airbus A320, eight (8) A330, seven (7) ATR 72-500, 13 ATR 72-600, and an ATR Cargo Freighter. CEB boasts of one of the youngest fleets in the world, with an average fleet age of five (5) years.
A member of the International Air Transport Association (IATA), Cebu Pacific has achieved full compliance with IATA Operational Safety Audit (IOSA)—considered as the benchmark of the highest standards for safety in the airline industry, joining a roster of 429 airlines worldwide that have strictly complied with the most stringent of international standards governing aviation safety.
For bookings and inquiries, guests can visit www.cebupacificair.com or call the reservation hotlines (+632)7020-888 or (+6332)230-8888. The latest seat sales can be found on CEB's official Twitter (@CebuPacificAir) and Facebook pages.
Guests may also download the Cebu Pacific official mobile app on the App Store and Google Play.
comments are temporarily disabled.