Apr 27, 2020 pm ET
Mayor Chan Faces Lapu-Lapu on Behalf of the Filipino Nation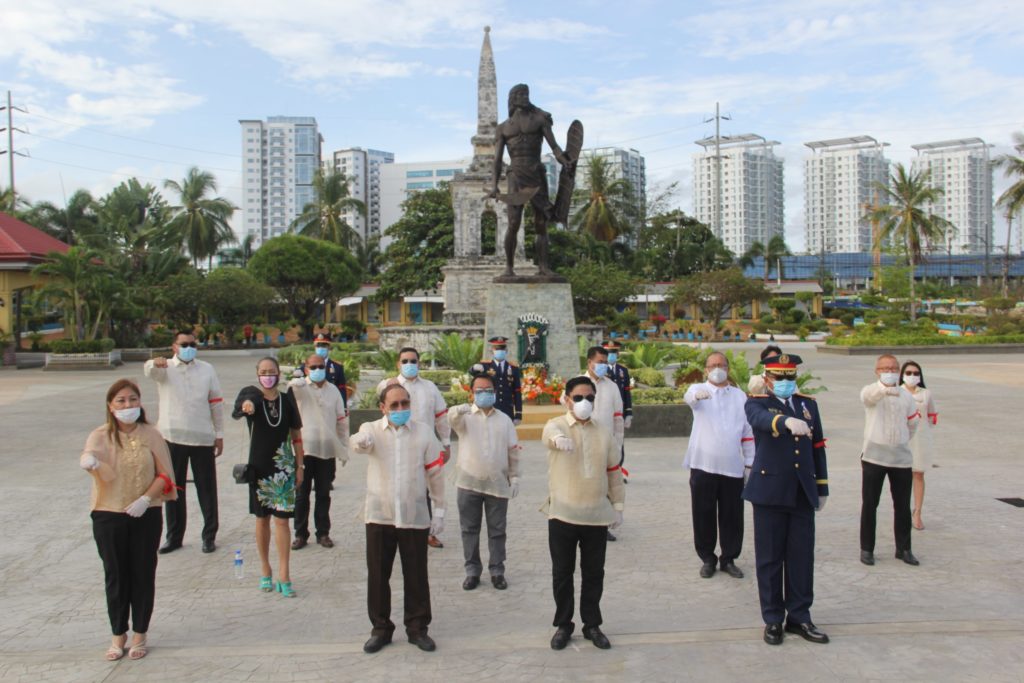 Mayor Junard "Ahong" Chan starts his daily rounds in Lapu-Lapu city dropping by at the statue of Lapu-Lapu at the Liberty Shrine, Barangay Mactan early morning of April 27.
Today is the 499th anniversary of the Victory of Mactan. This is supposedly Mayor Chan's First Kadaugan sa Mactan but the state of national emergency pre-empted both the national and local governments from celebrating.
Facing the statue of Lapu-Lapu, Mayor Junard "Ahong" Chan, Vice Mayor Celedonio Sitoy, City Councilors, with First Lady Cindi King-Chan, who is the Chairman of Tourism, Cultural and Historical Affairs Commission, all offered a simple basket of flowers.
The basket is a humble one, prepared by their families, as flower shops are all close in this time of crisis.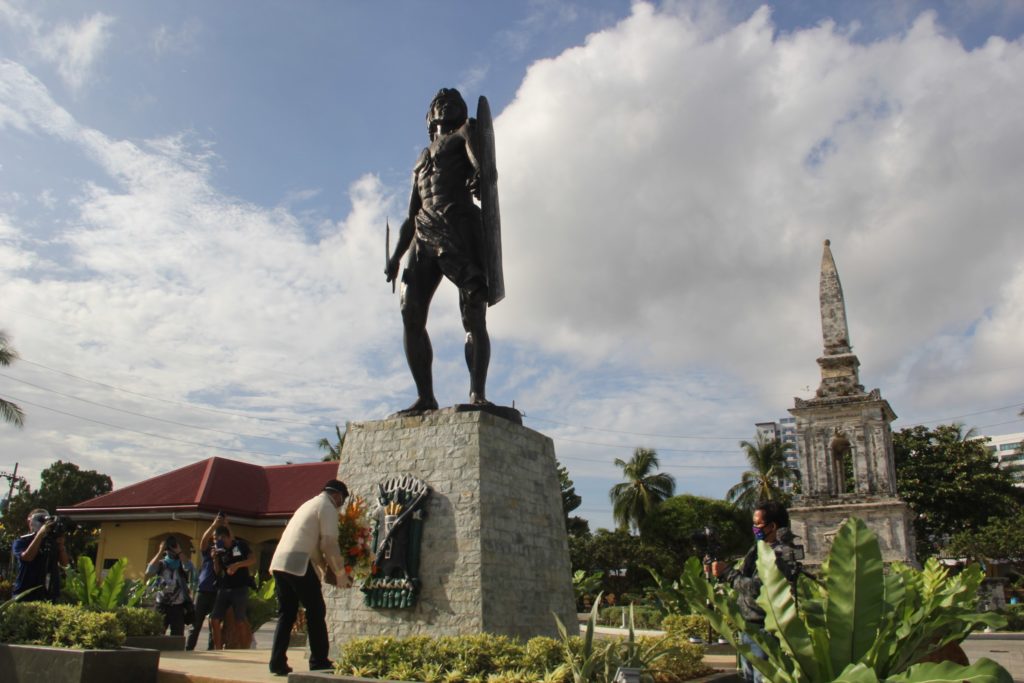 The flowers are from their own backyards, from their neighborhoods, and from Shangri-la Garden.
Mayor, on behalf of the Filipino nation, is garbed with his own battle suit- a face mask, wearing surgical gloves, and a bottle of alcohol in his pocket.
Mayor Chan did not fail the National Quincentennial Committee when it entrusted to him the decision to commemorate the 499th anniversary of the Victory at Mactan.
In its statement released on March 15, the Committee leaves to Lapu-Lapu City Government the observance of this historic event.
The Committee was created by President Rodrigo Roa Duterte to prepare the country for the 500 years of the Victory at Mactan and other related events.
As of this writing, 18 events related to the 500 years in the Philippines have been canceled and rescheduled, including the supposedly grand 1-year countdown and military parade.
Now, the mayor is fighting another battle to protect the people of Lapu-Lapu City against an unseen enemy, the deadly Coronavirus. And this will soon be our "New Kadaugan sa Mactan".
The mayor is confident, that with the help of our patron saints, Señor Santo Nino, and Nuestra Senyora Virgen De La Regla, he and the Oponganons will be victorious in this new fight for their lives and the lives of their love ones. PIO
comments are temporarily disabled.