Jan 07, 2022 pm ET
Oponganon OFWs Receives Calamity Assistance from OWWA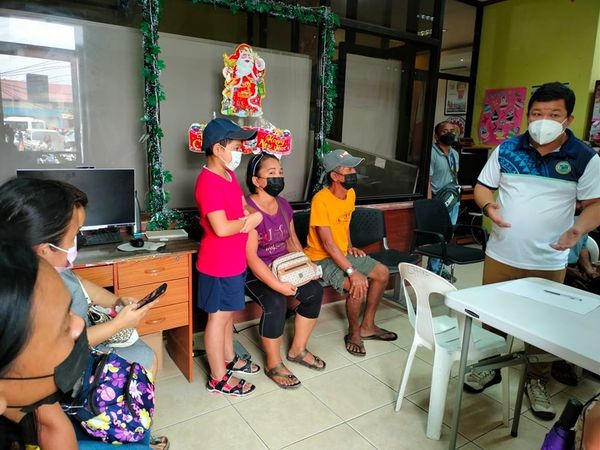 Families and dependents of Overseas Filipino Workers (OFW) are now lining up by the hundreds to register at the Lapu-lapu City Public Employment Service Office (PESO) to avail of Overseas Workers Welfare Administration's (OWWA) P3,000 OFW Calamity Assistance Program.
To avail of the assistance, the OFW must be an active OWWA member and his or her family living in Lapu-Lapu City must be affected by the recent typhoon.
Mayor Junard "Ahong" Chan signed a memorandum of agreement with OWWA, to make our PESO in the city an OWWA Helpdesk for Oponganons.
Registration starts at 8:00 am up to 5:00 pm. This is Mayor Chan's way of helping families of OFW to get a better chance of availing calamity assistance.
PESO Head Mr. Trabaho Kim Francisco said they register the applicant and endorse all documents to OWWA.
Once verified and approved by OWWA, cash assistance is released to families of active OWWA members.
Francisco said regardless of family status, rich or poor, for as long as the applicant is a typhoon victim and active OWWA member, cash assistance is released.
Francisco said aside from calamity assistance, PESO also make representations to OWWA on distressed OFWs, for immediate repatriation and assistance in the foreign land.
comments are temporarily disabled.