Oct 25, 2019 am ET
"Braver Moira" Is Finally Happening Tonight At Waterfront Cebu!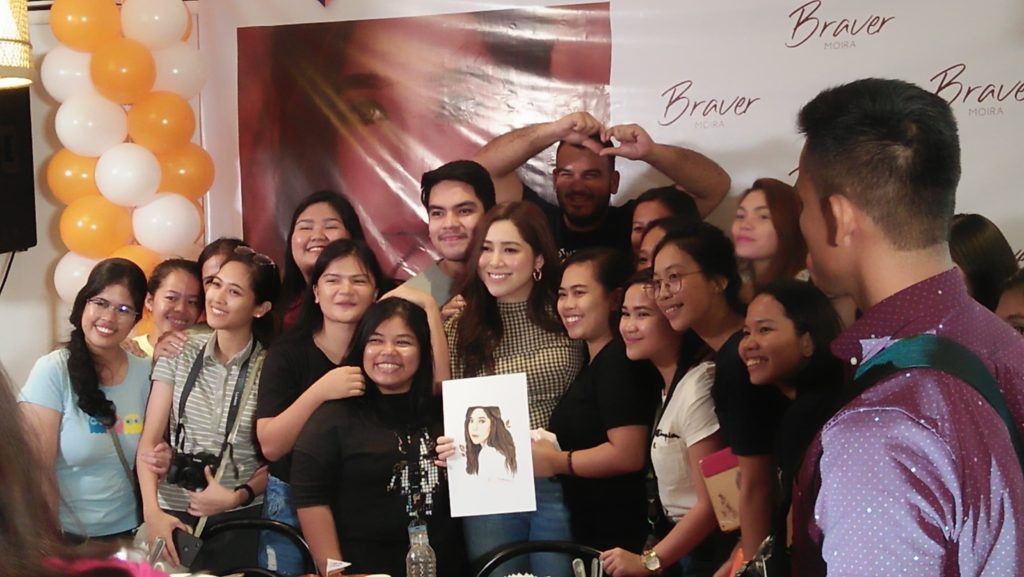 In just a few hours, the long wait would finally be over for the excited Cebuanos as the queen of hugot songs, Moira Dela Torre, would at long last conquer the Pacific Grand Ballroom, Waterfront Hotel, tonight at 8 PM for the Cebu leg of her highly-anticipated "Braver Moira" concert!
In a live press conference held last night, October 24, at the jam-packed House of Lechon in Cebu City, Moira herself enthusiastically joined the crowd and various media groups in a one-on-one discussion about the concert. She and husband Jason gamely answered some questions from the inspiration of Braver to the last-minute preparations for the concert.
According to Moira, "Braver" is actually her first-ever upcoming international album under ABS-CBN Music and the English counterpart of her previous "Paalam" album which is a full-Tagalog album with songs written by her and Jason. "Braver is about the second season, winter. The Malaya album and the Tagpuan concert were about fall… And fall is the season where old leaves are replaced with new ones. Winter makes us braver in a way because a lot of times when we take risks or take a leap of faith, we want something to happen or take effect right away. But in reality, just like winter, we need to wait for our breakthrough to come. Winter has to happen before Spring can come before brand new starts can come. So if last year with my Malaya album I was acknowledging people's pain, this year I need them to feel and know that they are stronger and braver than they think." said Dela Torre.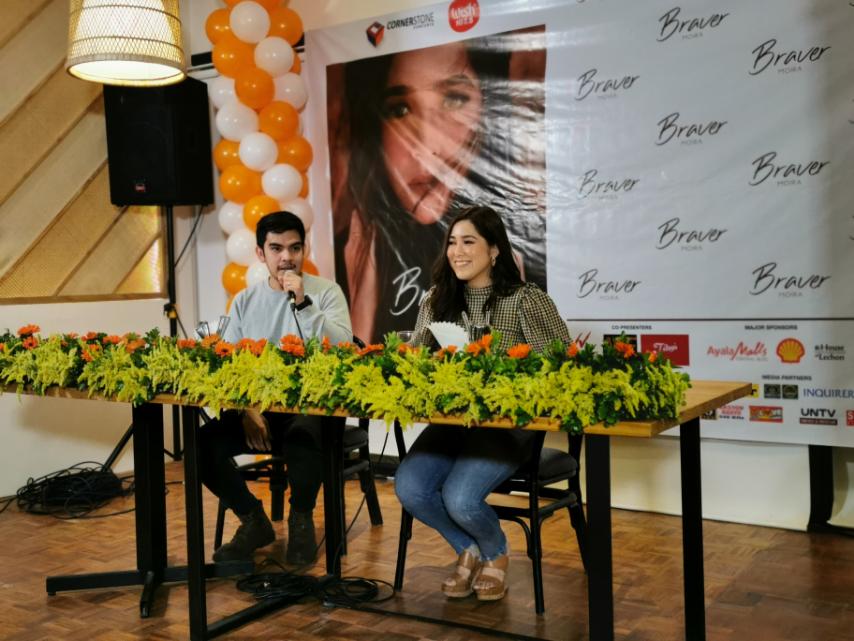 When asked if she has plans of writing and interpreting Cebuano hugot songs, Moira stated that she was open to the possibility in the future and admitted that the Cebuanos, Davaoeños and Visayan people in general, are the ones that are closest to her heart. "That's actually one of the plans for the next album. I've felt so much love for the Cebuanos and Davaoeños that I really just want to be able to speak in their language more effectively."
Some of the few things that Cebuanos can expect tonight are Moira's guests which include Ice Seguerra who will be performing with her together with some other guests. And concertgoers can also expect to listen to songs that Moira wasn't able to perform in Davao and in Araneta. "Braver Moira" is set to have an international tour next year but the Cebu leg, which is the 3rd leg of the concert following the first one in Davao and the second one at the Big Dome in Araneta, will be its last in the Philippines. The concert is a joint production between Wish 107.5 and Cornerstone.
Prior to last night's live press conference, a digital press conference for Braver took place aboard the iconic Wish Bus last September 26. After Braver, Moira is set to collaborate with international individuals and organizations in the music industry to further expand her music influence to the international music scene with her growing lists of projects abroad.
comments are temporarily disabled.